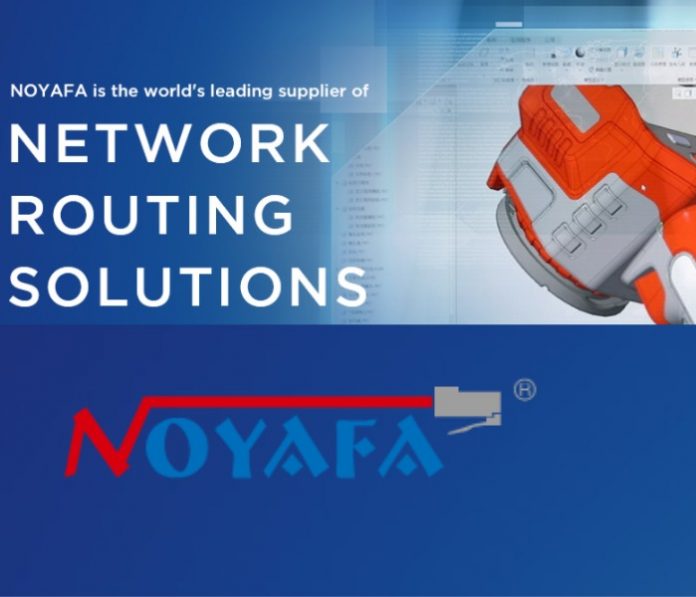 Network Cable Testers: NOYAFA offers a variety of cable testers, including LCD cable testers, cable length testers, and network cable testers. LCD cable testers can trace and find RJ45, RJ11, BNC, and USB cables and measure RJ45, RJ11, and BNC cables. Cable length testers primarily include the NF-8601 Series. It is an upgraded multifunction cable tester with PoE and PING capabilities. Users can get a single remote or an entire set of eight remotes. With TDR theory, the NF-8601S can measure cable length and locate cable faults. And it can measure a variety of cable types, including power cable, cat7, and cat6a.
PoE network cable tester NF-488 is a fantastic alternative if you wish to test PoE. Detecting PoE voltage, current, and power while adhering to PSE standards Modes of power supply Check the RJ45 cables. If you want to add cable tracing and location, the NF-8209 is an excellent alternative. It can trace and measure network cable and do PoE testing, just as the NF-8601S.
Factory Price for the Best Cable Length Tester-NOYAFA
Noyafa has recently developed the NF-8601 Series, which is capable of anti-current interference. The system is made up of three parts. The main tester (NF-8601-M), the receiver (NF-8601-S), and the remote identifier (NF-8601-R) (NF-8601-R). It's a multifunction device that can
 detect voltage presence
 measure cable length
cable tracing
cable continuity testing
PoE, and PING operations.
Furthermore, The 3.7-inch color screen allows users to read the test findings. These factors contribute to this item's usefulness as a low-voltage system installation and maintenance tool for communication circuits. And extensive wiring circuits. It's commonly utilized in telecommunications, computer networks, and other metal-lead circuits.
Ethernet Cable Tester PoE PING Suppliers and Manufacturers in China
Power over Ethernet (PoE) function: determine which pins provide power and how much voltage is present.
The PING function can be used to test network performance, data packets, and minimum and maximum times.
Use the flashing port light on the Hub / Switch to locate a network port.
Determine the length of the Cat5e, Cat6, telephone, and Coax cables.
Checks the physical condition of the cables, runs a wiremap test, and locates the remote ID.
A total of eight remote units are used to evaluate the continuity of eight cables simultaneously. (For the NF-8601W alone)
When a bundle of cables gets together, use AC Filter to track it. (NF-8601 & NF-8601W alone)
There are two scanning modes: standard switch and PoE switch. (NF-8601 & NF-8601W alone)
Roughly disrupt or shorten the tone trace. (NF-8601 & NF-8601W alone)
The probe section can be utilized as a voltage detector, with a range of 90 to 1000 volts. (NF-8601 & NF-8601W alone)
Benefits of Network Cable Testers
Data can be exported to a computer using a TF memory card (160 sets, txt format).
Adjustable sensitivity: 0-50cm (only for NF-8601 & NF-8601W)
Automatic power-off delay
Low-voltage alarm system
Lithium-ion battery for increased productivity
Conclusion
We hope that this tutorial article allowed our readers to make the most out of NOYAFA Network Cable. Suppose you are interested to find out the further specifications and products. Then we suggest visiting their official web—Noyafa  https://www.noyafa.net/multifunction-cable-tester/