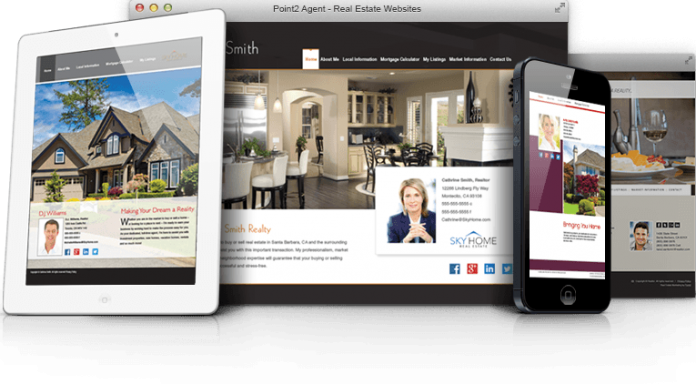 There are countless tech tools available to help expedite various processes in our lives and in business.  The real estate industry is no exception, and the tech tools available for this line of work will make a huge difference in your efficiency.
If you're working your way up in the land of real estate, then you'll do yourself justice by researching the best tech tools for the job.  Check out a brief overview, featuring some of the must-have tools for real estate agents today.
Canva gives you a blank canvas
When you work in real estate, marketing your properties is one of the most important tasks you need to conquer.  Canva will help provide gorgeous layouts for everything from a Facebook ad to a business card, or even a gift tag.  
Canva's online graphic design tool features an easy to understand interface that allows users to drag and drop pictures, premade graphics, and other fun elements of a great marketing push.  Design special announcements for apartment complexes, build a weekly newsletter, and much more with the power of Canva.  
BombBomb will boost your emails
A great real estate agent keeps in regular contact with everyone in their email rolodex. BombBomb will give your emails a boost of excellence by sending video recordings. Instead of seeing a bland document in the email preview, recipients will see a muted sample of your video.  
BombBomb allows you to keep in touch with clients face to face messages.  Take an impersonal message, and make a connection with clients instead.
Google Suite is your office in the Cloud
No matter what type of business you're running, Google G-Suite has a purpose for you.  Conducting business in the Cloud gives you virtual office space and an endless storage center for client information.  If you're not yet familiar with all that Google G-Suite can do for your business, begin learning today.  
OneNote will make you a note-taking beast
Evernote is usually the first program business professionals turn to when they're looking for something to help them keep track of all their notes, but OneNote is like Evernote on steroids.  OneNote will keep you super organized with ease. All you have to do is input the information.
Hootsuite will manage your social media
Part of your job as a real estate agent is to get the word out about new properties for sale or lease.  Social media is a common marketing platform for real estate, and Hootsuite is the easiest way to manage several social media accounts all at once.  
Hootsuite gives you a way to post to all of your different profiles all at once.  You can manage content for several different social media platforms on one screen with little effort.