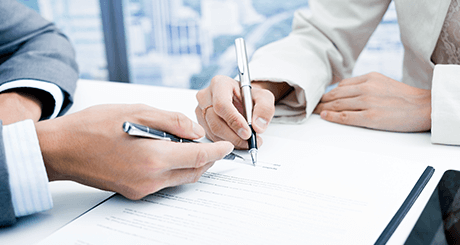 An encounter with the EEOC is never pleasant for anyone. A notice from the EECO can be a scary and daunting thing, especially for the first time. The best advice is to contact an EEOC lawyer as soon after the notice as you can and let them handle the situation for you. But not every situation requires a lawyer, and everyone is not in a position to hire one either. Chances are, if you are laying off employees due to financial trouble, you won't have the extra cash flow to afford a lawyer.
This results in many employers aiming to tackle the EEOC on their own. The lack of legal experience and experience with the EEOC lead to many failing spectacularly. Each failure is caused by something unique to that case, but there are two pitfalls and mistakes that almost everyone makes. Here are the things that you should avoid:
Underestimating the EEOC:
Underestimating the EEOC does not mean thinking that the people at EEOC are not capable of following through with the charge and holding you accountable. Underestimating the EEOC, in this case, refers to employers thinking that the EEOC investigators will not do justice and just believe what the person filing the charge is saying.
This is completely incorrect and isn't based on any reality whatsoever. EEOC investigators are competent and understanding of the position they are in, and can clearly see through the lies of the person filing the charge, and will discard the case if it is found to be untrue or baseless.
This mindset that EEOC won't do justice is often perpetuated by some wrongdoer attorneys. They paint the picture that only they can help the employer; otherwise, the EEOC will completely screw them over and ruin their business, which is clearly untrue.
Playing into the hands of retaliating employees:
An unfortunate scenario that is extremely common in lawyers sending threatening letters to the employer on behalf of an employee. This letter will have exaggerated and completely false allegations and serves the only purpose of making you mad. If an employee has a week discrimination case, their charges will be overturned. But if you fire them after receiving the lawyer's threatening letter, you are giving them exactly what they want, and that is a solid proof of your discriminatory behaviors.
The best way to evade EEOC is to avoid them altogether. Just avoid the obvious bait.