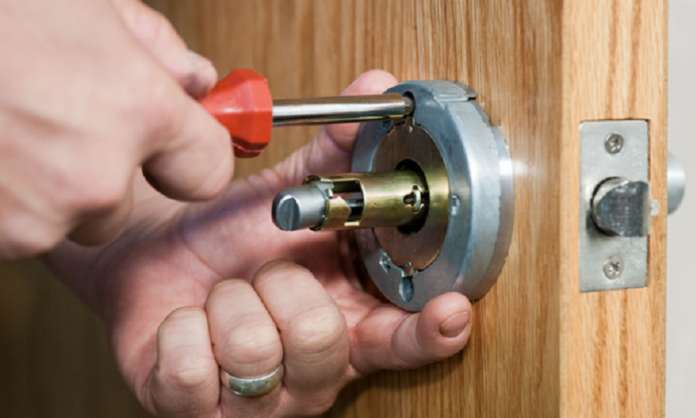 There's nothing that quite puts your life on hold like getting locked out of home. The worst of it is, we're usually returning home with a purpose – to drop off a grocery haul, to get started on cleaning chores, or simply to relax after a hard day at work. It's never convenient to be locked out of home, no matter what the situation.
Luckily, if you find yourself locked out, you can quickly work through the problem. Here's what to do if you're locked out without a spare key:
Check for window or backdoor access
We're all guilty of occasionally leaving our windows or back doors unlocked, and being locked out is the one instance where you can actually benefit from doing so. Walk around the perimeter of your house and try lifting your windows and opening your doors. You might look like you're trying to break into your own home (which you essentially are), but if you manage to get inside, you'll be saved a whole lot of fuss.
Call a friend or family member
Most people have at least one additional key to hand for their home, even if they live alone. Try to remember if you gave your spare key to a friend or family member, and if so, give them a call. You can arrange to visit them and collect your key as quickly as possible, and voila! Your troubles are no more. Just make sure you give the key back to them the next time you see them – you never know if and when you might find yourself locked out again.
Get in touch with a locksmith
If you didn't give a spare key to a friend or family member, or worse, you have a spare key, but it's locked inside your home, don't panic. Instead, get in contact with a 24-hour locksmith and explain the problem. Most locksmiths use a range of automatic key machines to fashion you new locks and keys within a matter of hours.
Wait somewhere comfortable
While your locksmith gets busy with your new locks, you can choose to either A, sit and feel sorry for yourself outside, or B, use the opportunity to visit a friend or neighbour for a catch-up. Make the most of the situation and wait somewhere comfortable for the job to be done. It normally won't take too long, but you'll only let your feelings fester if you insist on standing outside your home the whole time.
Have a new spare key made
Once your new locks and keys are fitted, you want to make sure you never experience another locked-out situation again. Ask your locksmith to fashion you one or two spare keys and hand them out to the friends, neighbours or family members you trust the most. Make a note of who you've given your keys to, so you know who to get in touch with in a future emergency.