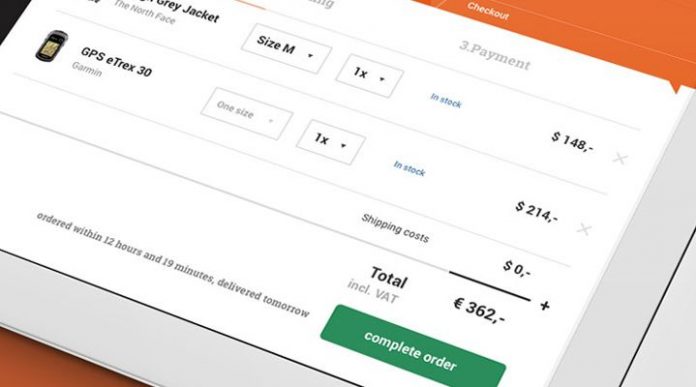 What's a shopping cart?
Shopping cart is a piece of software on an online retailer's website that facilitates the purchase of services or products. It takes in payment from the customer and then distributes the information regarding the purchase to the payment processor, the merchant and other parties. It is crucial to have good shopping cart software on your website as they help to bridge the gap between shopping and buying.
The concept of shopping carts can be pretty unfamiliar for most people. Besides leading a customer to checkout, shopping carts also have other capabilities. Three common aspects are present in shopping carts.
It stores information about products or services.
It's a gateway for customer management, order, and catalog.
For user display, it renders site information, data, and categories.
The most straightforward analogy used for online shopping carts is kind of like actual shopping carts you find at the grocery store. The only difference between the two is that besides being just the transportation of goods, it is also the cash register, the shelves, the clearance sign, the building, and sometimes even the credit card machine that relays information to the bank.
Types of shopping carts
There are primarily two basic types of shopping carts
Licensed shopping carts: This type of shopping cart allows business owners to create their own kind of customized shopping cart that adheres to their particular needs. The user has greater freedom to change both features and functionality. The user can also add third-party tools if needed. The cons of licensed shopping carts include higher upfront costs and require trained experts to handle troubleshooting issues and technical support.
Hosted shopping carts: The shopping cart solution is handled by a third-party firm that is responsible for maintenance, upgrades, and server backups. In a hosted solution, hosting is free. To keep the website functional, it doesn't cost the website anything. The only drawback of a hosted solution is that customers will be directed to a different domain for payment processing.
For beginner ventures, hosted solutions are recommended as they require less technical expertise. Even if you're a store owner adept at IT, a hosted solution will give you time to focus on other aspects of your business. There are many shopping cart software on the market right now. Before deciding to purchase, a company must first evaluate their individual needs.
Let us look at some of the best shopping cart software out on the market right now.
Wix: Considered to be the best option when it comes to shopping cart software. Wix lets you build, manage, and promote your services and products online. The unique thing about Wix is that it is, first and foremost, a website builder. It offers flexible functionality to help you build an online storefront very easily.  It has an e-commerce extension which has all-in-one shopping cart management features. It has all the tools and features that can get you started to set up your e-commerce site. With Wix, you get a product page (highly detailed), shopping cart page, and thank you page. It offers hundreds of templates for you to customize the look and feel of your website that fits with your business. Wix streamlines inventory management, order tracking with a professional store manager, display of products, facilitation of customer orders.
X-Cart: It is a very versatile shopping cart that is targeted towards small and mid-sized businesses to help them get a good foothold in the e-commerce side of their operations. Businesses can benefit from it's managed hosting suite or on-premise downloadable system. X-Cart has a very extensive inventory and product management system that can help users to monitor their available stock items. It can manage over 1M SKU's, so dealing with bulk orders is a breeze. It also provides a smooth user experience courtesy of its intuitive platform. Multiple third-party applications like CRM, shipping, marketing, and advertising like HubSpot and Salesforce are integrated with the platform. This system ensures smooth transactions and proper handling of orders.
Shopify: If you're selling tangible and digital products, then Shopify is an excellent option for you. The platform has several customizable templates that can be configured to suit your brand. It's a very user-friendly platform. People with minimal technical and design skills can quickly get the hang of it. If you have extensive CSS and HTML knowledge, then you can edit the entire configuration and structure of the platform. Shopify is also great if you're running on a tight budget. The platform is very affordable and is the lowest priced amongst its competitors.
Shopsite: Originally called iCentral, Shopsite is a platform targeted towards small and medium businesses. You can create a very functional online store with minimal expertise and technical knowledge. Features such as Store Setup Wizard, Associates, Digital Coupons, and inventory tracking make Shopsite an attractive option for small businesses. Monitoring inventories and tracking items are efficiently managed.
Yahoo Stores: Originally called Yahoo Merchant Solutions, It is one of the oldest e-commerce platforms. In fact, it's history can be traced back to the first wave of e-commerce. But don't let its age fool you. Through the years, Yahoo stores went through several changes and restructuring to stay up to date with the newest e-commerce trends. The shopping cart provided by Yahoo stores is very versatile and flexible. Any business can efficiently utilize it. It's a web-hosted platform where you can be sure that it'll be hosted in the best in-house servers. The features provided by Yahoo Stores remain pretty consistent. You won't miss out on much if you opt for the cheapest package instead of the most advanced plan. More expensive options offer features such as account manager, API access, and priority phone support. If you go for an upgrade, then transaction fees get lowered.
These are some of the best shopping cart software on the market. All of them have their own pros and cons. By understanding your business needs, you can choose the platform most suitable for you.