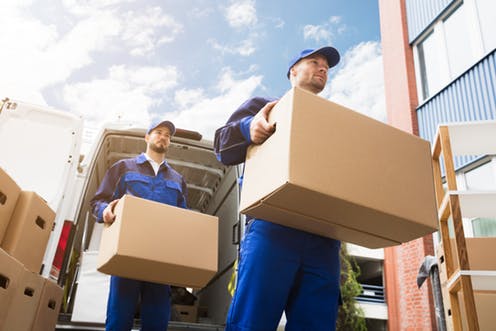 If you're in the e-commerce business, then you've probably seen a thousand and one gift lists already. You're probably checking your inventory, checking on suppliers, and ensuring that you get the best e-commerce shipping solutions to help you work smart and avoid being crushed during the Christmas rush.
Ready for the holiday rush
With the e-commerce industry forecasting a rise in online retail sales this holiday season, you need to be on your toes to steer clear of holiday shipping woes. In the U.S. alone, the robust consumer economy is seen to contribute to a 13.2 percent increase in retail e-commerce spend. This healthy trend is seen to drive spending to 135.35 billion US dollars.
The rest of the e-commerce world is also most likely in a flurry of activity as well. Global retail e-commerce sales are expected to surge to a whopping 3.45 trillion US dollars this year. If this trend continues, nearly 95 percent of all purchases are expected to come from e-commerce.
With all these statistics in mind, you need to be prepped and ready to serve your clients the best way you can. One of the key considerations in the e-commerce business is to ensure that you have a seamless shipping system. You need to do this to make sure your goods are delivered safely and speedily to your customer's doorstep.
To achieve your objectives, here are some top tips for you to avoid shipping nightmares and deliver your goods to your customers on time and in good condition:
1. Shore up on stock
How can you ship when you do not have enough items in your inventory?
It's a fundamental rule of business to have enough goods on stock so you can easily manage the demand from your customers. Since you are already anticipating the holidays, then look back on your historical data and check which items are fast-moving during the holidays and reinforce your inventory accordingly.
If you are just starting, then you can refer to your previous month's sales and estimate how much you need without overstocking.
2. Mind the contents
You have to remember to be mindful when shipping fragile items. These goods, when improperly packed and get damaged on their way to the customer, will open the Pandora's Box of customer service frustration. To ensure that fragile products remain in good condition during transport, use air pillows, corrugated bubble wrap, or packing peanuts.
Additionally, if you are shipping electronic products, ensure that the batteries are removed or disconnected, to avoid the product being accidentally powered on while in transit.
3. Pack properly
Aside from mindfully packing electronics and fragile goods, you also have to make sure to observe proper packaging for all items.
If you can, do your share in saving the planet by choosing durable and eco-friendly packaging materials. These materials should be strong enough to withstand various handling and transit situations. There are large, sturdy and biodegradable boxes available nowadays so they are a packaging good option for larger or heavier items.
You should also take note of using the right size for the packaging material. Do not overstuff boxes to prevent them from bursting at the seams. On the flip side, if you've got a big container, make sure that the items inside don't shift or get shaken around. Use fillers to stabilize and protect goods.
You should also avoid reusing packaging. Taping off small tears or holes does not bode well for the package as well as your brand. Even tiny holes, tears, or old folds can weaken your bags, boxes, or similar containers and expose your products to the risk of damage during transit. You can bring your used packaging to recycling depots instead, or upcycle them into usable items in your office.
4. Get your details right
Avoid shipping and customer service nightmares by ensuring that all shipping details are correct. Double check the products inside and make sure that you also have the correct information on your shipping boxes.
It is extremely helpful if you partner with a shipping company that allows you to enjoy seamless shipping. Look for one that gives you round-the-clock online access so you can get instant freight quotes, verify your bookings, and leave special handling instructions. Ensure it offers different modes of payment and affords you real-time tracking.
5. Ship swiftly
Getting products to your market in the quickest possible time and in good condition is one way of gaining repeat customers and growing your business.
To do this, you have to be efficient with your operations. From the ordering procedure down to the shipping system, everything must run like a well-oiled machine. Choosing a freight forwarder with a global presence and a well-connected network will significantly increase your confidence and decrease shipping mishaps.
Since it is the holiday season, ship the product as soon as possible to avoid it getting caught in the season's shipping chaos. Using a reputable and reliable freight forwarder is crucial in ensuring that your package will be in good hands every step of the way.
End the year with happy customers
If you ensure that your goods are properly packaged and shipped, then you can be assured that your clients will be merrily unwrapping their gifts this holiday season. Thanks to your smart moves, you can ship not only great products but also loads of joy and cheer to welcome the new year.