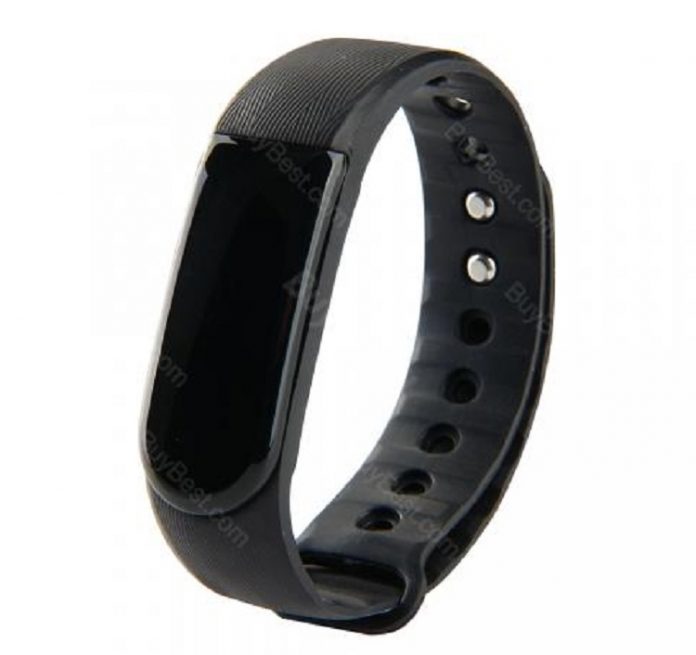 Watches have really changed over time. The first wrist watch come to replace the pocket watches and today with the changes in technology, smart watches may be the next big thing; they may be the ones that will replace traditional wrist watches. A smart watch is a computing device that is made to closely resemble wrist watch but with more functionality. The watch is worn the same as wrist watch but the features it carries makes the difference.
With each passing year, there's something big coming up in the Smart watches world. There are new features each time and now there are some features that we can attribute to better health. These watches can as well monitor your heart rate, make calls and even make emergency calls to your friends and authority.
However, I have to admit that when it comes to using these smart devices as medical assistants, the technology and these features are just getting added. What this means is that there's not enough and satisfactory help that has been registered yet.
We recently spoke to some experts in the field to get an insight of what is in stores for patients and also understand how these devices can help improve health. In this brief, we will discuss ways through which Smart watches can improve health.
Smart watches are used to manage chronic diseases
I guess you already know the current burden of chronic diseases on families, Hospitals and health systems. With the increasing need for sophisticated methods of controlling or even preventing chronic diseases, hospitals and health care systems are adopting smart devices to support patients diagnosed with chronic diseases. A recent move by Dana-Farber and FitBit to proactively manage obesity in women that are diagnosed with early stages of breast cancer is one good example. They have tried to make use of wearable devices in healthcare to make it easy for these patients to notice when the condition is worsening or improving.
The collaboration will see both of them launching an exceptional study on the effects of weight loss on breast cancer recurrence. According to the doctors, these devices will help women monitor their weight closely and doctors also be able to see how the patients are doing in terms of meeting their weight, caloric and physical activity goals. The doctors will know when to step in especially when the patients needs extra support to stay on the track.
Detecting abnormal heartbeat
One feature that most smart watches have today is the ability to detect and report abnormal heart rate. The watches are installed and designed to use some specific algorithms. If for any case the heart rate is abnormal, then the watch will notify the user.
This is one of the best features especially when we think of monitoring patients with heart problems. It can be of help to inform them  when to take their medicine, when to relax and even  when to seek medical attention.
Fall detection
The other way that Smart watches can help improve health care is through fall detection. The device can detect whenever there's a problem particularly when the patients face any kind of an attack and eventually initiate a call to the emergency services. What this means is that the device can help people patients especially those with Heart problems get emergency medical services.
Report fitness or activity feedback
The devices can as well be helpful because it can track and report fitness especially when it requires the user to report their fitness activities. The best part of it is that Smart watches are easy and simple to connect with Bluetooth with other medical devices. They can be integrated with other medical devices that easily use smart watches to upload data. However, most of the people believes that the data that is tracked and uploaded doesn't get into the patient's health record. However, physicians usually recommends this because it is at a  point where almost everyone is seeing the benefits.
The devices are particularly beneficial to people patients that suffer from heart diseases and others that are at risk of falling. There are some of the smart watches that have the ability to extract the data and report. I bet this is the point where Information Technology will come in to collect report and integrate the data collected from the smart watches to the patient's record.
Smart watches and Alzheimer's patients
Besides the above ways that smart watches can help someone improve health, there is some connection between smart watches and the patients. In most of the cases, Alzheimer's patients needs a way of reporting in case there are some problems. Some of these devices are simply integrated with GPS to ensure that they can be traced easily and if possible assistance offered. People want to feel like there's all the assistance offered to these people.
Smart watches and people with disability
The other way that these devices can help people is through monitoring and reporting all the data concerning people with disability. In most of the cases, people want to feel like there is all the assistance offered especially when you cannot keep a closer eye on your disabled family member. It becomes easy if the device can detect several aspects of his/her health and eventually send that message to the relevant authorities. They serve as the best devices when it comes to reminding people to take their medication.
To make this work for patients, most provider organizations are looking for guidance on how they can integrate these devices into their clinical workflow. AS a matters of fact, most of the hospitals and health systems that have come out first to try these devices are using them to manage chronic diseases and do a lot more in their field. Now smart watches have come to make life easy and to make reporting and monitoring patients easily. Smart watches come with a couple of features that can help people greatly to improve their health. Some of them have the ability to detect changes in the body and eventually communicate or alert the user.