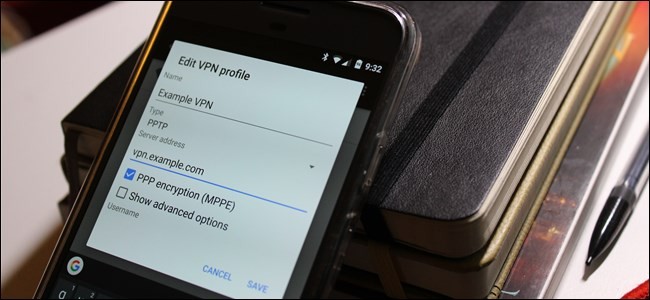 Using a VPN is the best way to surf the Internet securely no matter where you go. Would you love to download an app not available in your country? Find a good virtual private network. Want to use public Wi-Fi without worrying about getting hacked? There is only one way out; a VPN.
While they are not all created equal, a VPN worth its salt will be easy to connect and secure. It will unblock your favorite streaming sites and protect you from adware. By using advanced techniques, VPNs make it look like you're surfing from the US while you're actually located in Berlin.
Here is a guide to help safeguard your mobile device with a VPN service
Install a VPN App
Nearly every modern virtual private network supports mobile apps for android and iOS devices. CyberGhost and NordVPN lead the way in popularity on app stores. Dozens more provide both free and paid services. You can find a review of the best VPNs for mobile devices on bestvpn.com before making a download.
When picking a VPN, pay attention to the company's privacy policy. You don't want a provider that keeps all your data logs as it may later hand them to authorities. For encryption, the industry standard technique is AES-bit 256. Additional techniques like IPsec provide extra encryption and protection to government-imposed Internet censorship.
Don't overlook the ease of using the app. Since failure to use the app properly will leave you vulnerable to data leaks, look for a VPN you can comfortably install and connect to your phone easily.
Connect
Most VPNs secure your mobile device in a one-step process. They may ask you to accept their terms and conditions but that's all a free VPN asks from you. For a paid provider, you get a license key as soon as you pay for one. After that, the app will automatically connect to your Internet service and search for its closest server.
VPNs connect you to their closest server to your location for speed reasons. If you're located in Paris, you could always connect to a provider's server in Los Angeles. But it will be slow and probably inconvenient. As an option, the vendor will link you up with its Paris-based server, which will be faster.
Once connected, you will notice a key symbol appear at the top of your mobile screen. You can confirm the connection by visiting your 'Network & Internet' feature under settings. Below your Hotspot options and SIM card management, there will be a VPN service. If connected, the service will indicate your phone is connected. There is also an option to connect to VPN services at all times.
Keep in mind that the setup process for VPNs varies. While one provider will connect to your IP address automatically, another will ask you to input the details manually. More advanced providers will ask you to select an encryption technique and other convenience features.
Tips for Finding the Best VPN for Mobile
Look out for OpenVPN. It's the most popular protocol for both mobile and PC VPNs. Using a combination of different encryption techniques, the protocol protects your mobile data and other control channels used to hide your real IP address.
Although some providers offer the option to use more advanced encryption techniques, they come at the expense of slowing down your Internet speed. OpenVPN is preferred because it keeps you secured and keeps your connections fast.
If you are like most Internet users, you value your policy. You want to stream YouTube without your Internet Service Provider snooping on what you're doing. A good VPN can help you with that. Simply check the vendor's terms of service.
Some companies will keep minor logs temporarily to improve their services. But even then, check what exactly they are keeping. ExpressVPN, for example, admits to keeping logs about which server location you choose and the amount of bandwidth you use.
Unblocks all Streaming Services
Whether you're on vacation overseas or on the subway, you may want to stream Netflix, YouTube, and other services. Not every VPN can unblock the sites. Some VPNs will only support Netflix in the US alone. Others can't even unblock YouTube in China.
Before you install an app, research to confirm it can help you stream websites in most places you plan to visit.
Mobile apps crash regularly. Unless your android device has an inbuilt VPN, find a provider that can help you reconnect to services in case of any issues. Sometimes your virtual private network will stop unblocking Netflix and you need assistance. Work with a company that will act quickly to help you out.
While some companies are a breeze to set up and use, others are painfully annoying. The best VPNs are professionally designed for ease of use. You can find all their services in one place. Whether it's the download setup feature or streaming service, you don't have to maneuver loads of steps to acquire services.
Fortunately, most of the best rated VPNs are user-friendly. They have gateways that make it easy to switch from one device to another. You can stream, browse and download files without facing any challenges whatsoever.
Cheap is almost always expensive with VPN services. Rarely will find a provider that offer free services with no limitations at all. And since virtual private networks are all about security, prefer paid services.
You can get a quality service provider for as low as $3 a month (paid annually) and you will never have to regret the decision. No logs kept, advanced security for your connections and 247 from professional staff. With most of the best companies, you also get a 30-day trial session. If you don't like the VPN, your money is refunded with no questions asked.
To Conclude
Connecting to a virtual private network to your smartphone opens up numerous possibilities. You can stream NFL matches while in Eastern Europe and watch Netflix shows in South Africa. Bid goodbye to service providers snooping on your data usage and browse the Internet with peace of mind. You only have to pick a good provider.