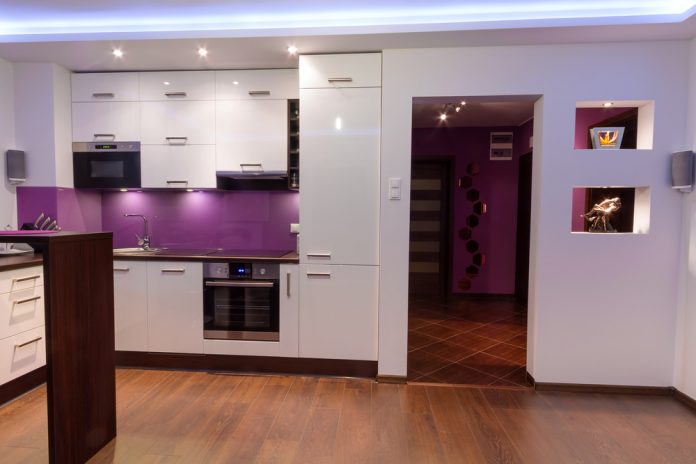 When you are planning to change or upgrade the look of your room, the first thing that you need to consider is the lighting of the room. People are so much obsessed with the design of the structure that they forget the most important element that will highlight everything in the room: light. Without proper lighting, you simply cannot have a good setup at all. There used to be a time when fluorescent lighting was everything. However, with the introduction of LED lights, things have changed significantly. Not only have we started decreasing the power we are consuming, but there are a lot of options in terms of colors as well.
With a typical lifespan of around 20-25 years, you can design pretty much anything you want. It can also allow for a lot of fixed installments as well where you do not change the lights again for a long time. Here are a few ways you can change the look of your room using LED lights.
Light Layers
One of the ways in which lighting can take the look of your room to another level is through layering. This is a process where lights from multiple sources come together to create a design scheme that you can easily observe. This is one of those places where you should know how long do led lights last. A lot of such arrangements come with permanent light installments and having a long life is a huge bonus. Thankfully, LED lights are amazing at throwing all kinds of lights and you can even change your settings remotely if you want to later.
Focal Point Creation
One way of completely transforming the look of your room by using lighting is to find new focal points. Whatever stationary thing in a room that light focuses on constantly is automatically going to become the centerpiece. Before making any changes to your room, make sure you are aware of what that is and then change it to something completely different in a completely different part of the room. This should even throw off someone who has been regularly viewing your room as well. Your only focus needs to be on getting them installed as soon as possible because that alone will change your room completely.
Once that is done, we highly recommend that you choose an object that you would want to focus on. You could do that in several ways with LEDs and the most common one is to use LED strips to create a focal platform with the thing you want to focus on sitting on top of it comfortably.
Artistic Input
One of the best ways to transform your room into something new is to call in an expert. Having an expert provide you guidance and feedback, and possibly a completely new design is a great way to get your lighting right. Not only can they tell you how to make the room meet your requirements, but they also see the small details that you do not. Using their vast experience and expertise, they can figure out every single part of the design that you are going to need to make your transformation successful. If you cannot hire a designer full time, we still recommend that you get a consultation from one to make sure you are going in the right direction.
Conclusion
LED lights are amazing when it comes to decorating any place. Depending on your location and your preferences, you can get a lot of different solutions for your room. Now that you know what you should do, be sure to add your input to it as well and create the perfect personalized look for your room.