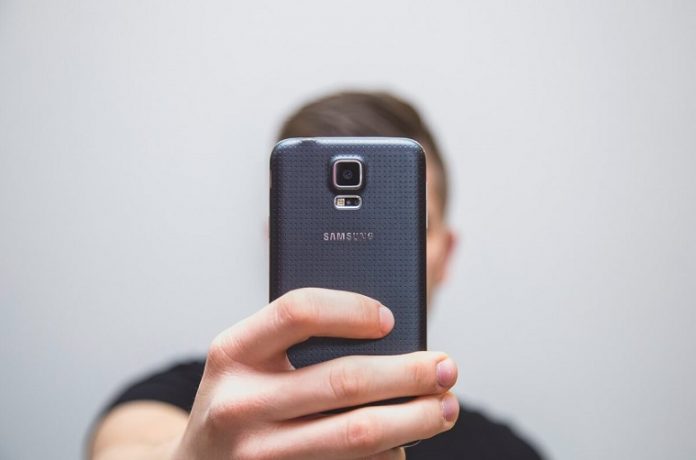 You might have heard the headlines of Snowden's report on NSA. He said that NSA operates a bulk of surveillance program under which they captured webcam images every five minutes from Yahoo users. In the same report, it is also said that the security agency is also able to tune in to your phone calls, read your messages, capture pictures of you, read your email and steal your file.
Not only NSA, but hackers can also gain access to your device with pdf files, multimedia messages, emojis, and any other apps. But do you need to be superly advanced in being able to spy someone's phone camera without them knowing? As a matter of fact, you don't.
This is where TTSPY comes into the picture. There is a lot of application in the market that enables you to access call history, text messages and so forth. However, TTSPY allows to access and take control of someone else's camera. You will be able to take both photos and videos using TTSPY.
Not only that, TTSPY is one of those apps that supports the latest version of both android and IOS phones, without you having to root your phone to have it working. They also are able to have you had access to more than one device.
You will be able to record outgoing and incoming calls through your phone. It allows you to take the screen capture of the phone from a remote location.
How much does this cost? This technology cost you $49,99 for its premium package. This means, that you will have a lot of additional benefits aside from being able to control the camera, record phone calls, and taking a screenshot from a remote location.
Below is the list of other data that will be accessible to you: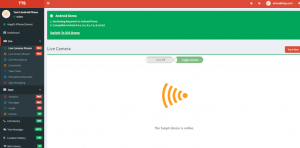 You will have access to photos that are saved on both internal and external drives.
With their keylogger mode, you will be able to know what is the things that are being typed using the phone's keyboard. TTSPY also enables you to know the password to the accounts that were signed in through the device.
You will be able to see the device's contacts. As an added feature, the app also tracks the phone call history. It showcases incoming and outgoing calls, the period of the call and the contact number itself.
Not only phone calls, but you also will have access to the text messages and the message thread in the device.
List of installed apps and its activity
The list of installed apps will be available for your usage. The app also recorded the function and the activity of each app.
Social Media and IM Espionage
The app allows you access to chat threads of famous social media and IM, such as; Line, WhatsApp, Skype, Kik, Tinder, Instagram, Tumbler, Viber, and many others.
Other complementary features
Aside from the features that have been mentioned above, TTSPY also allows you to track the location of the device and having access to the wifi point that the device logged-in to. It also allows you to browse the history of the browser and bookmarks.
Local data such as calendars, notes, and voice memos are also accesible.
Installing it is very easy. All you have to do is visit TTSPY official website and subscribe. Click on the buy-now option that is available on their official webpage. Download and install on the phone that you would like to snoop on.
Having access to the phone is the one and the sole thing that you have to be able to do. However, for iPhones, you have to have access to the iCloud that is used on that device. Log in to the control panel and you will be able to start monitoring for texts, calls, and other services that you have chosen based on your type of subscription.
Don't get excited first! TTSPY needs you to agree on their end-user license agreement. The agreement stated that this action can only be done to phones that are proprietary yours. You are legally allowed to have access to the call history of someone under 18. If the phone is not yours, and the owner of the phone is above 18, then permission from them to install the application is necessary. Make sure that you comply with both local and international law that governs similar if not the same matter.
TTSPY guarantees your data security. They are fully compliant with the GDPR and is only collecting data that are necessary for them to bill you and charge the bank for your payment. Any personal data that was collected would only be used in the ordering and other processes. Any other information that they would require would be product serial number, email address, order information, payment information, customer support communications and internal marketing information such as how and when do you visit their website.
The data that was collected would later only be sued to provide customer service, provide customer support, provide the products that you require, verify your identity and sales analytics.
The data that was obtained from the phone will not be stored.
Under special circumstances, TTSPY provides a refund. This refund will only be available within 30 days. The circumstances could be: the phone does not have an internet connection, you have not obtained the permission of the owner of the phone if you are not the owner and he or she is above 18, it is not your phone, and you not having any access to the phone.
Conclusion
TTSPY in one of the app that specialized in taking over camera, allowing someone to use both the front and rear camera to take photos and videos. However, in doing so there is a risk that you are doing something illegal. Detailed research of the law will be needed before proceeding to install TTSPY.