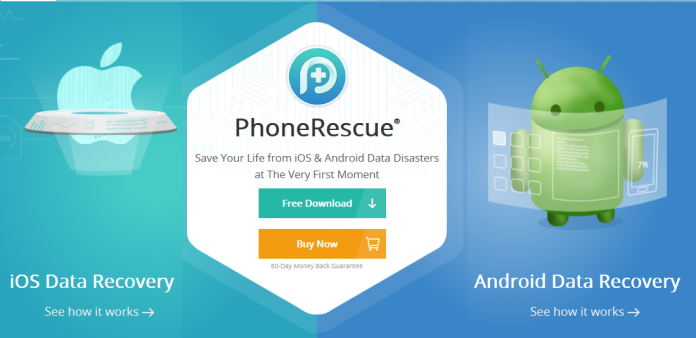 Have you ever felt so upset when the important files are disappeared from your iPhone? It is like the important photos in which the shared moments are impossible to be repeated. Well, here is an example. It becomes so sad for sure when you have a lifetime chance to visit a great object abroad or meet your favorite celebrity and perpetuate this moment. But suddenly, it is deleted for your own carelessness. It may turn into a lifetime disappointment, isn't it?
Actually, you should not be so confused about this matter. Why? It is because there are some ways you can do to bring back the photos. Indeed, many of the iPhone users may still not know how to bring back the deleted photos whether it is intentional or not. Therefore, it seems that iPhone tries to overcome this problem by letting you do some following steps.
First, you need to check the last folder you have deleted. It is by opening the "Photo" menu, continued by "Album", and "Last Deleted". If you have found the deleted photos, you can move it back to the "All Photos" album.
Second, if this problem is experienced in some devices including iPhone, iPad, and iPod touch, you need to tap "Choose", tap the particular photo or video and then "recover". Next, confirm to the device that you want to recover that photo. On Mac, it is quite similar in which you can just click the photo or video and then click "recover". As information, the items in the "Last Deleted" folder are kept only for 30 days and more than that, they are permanently deleted.
To maintain you from deleting the files, make sure to activate the iCloud Photo library. The library saves all the photos and videos more safely so that they can just be simply accessed in all your devices. How to set it up is very easy; just go to the "setting" menu, your name, and "iCloud", tap the photo, and activate the iCloud Photo library.
PhoneRescue
The regular steps mentioned above are indeed good enough for the file recovery. However, they have some lacks including the practicality and the fact that there are some photos that cannot be back after more than particular days. But you should not worry since there is an effective solution for this. it is by downloading and installing PhoneRescue. This is an app that enables you to bring back the deleted information and files from all the devices with OS. The only requirement for this app is that you have installed iTunes in the computer for scanning.
Not only is it recovered the photos, there are 31 types of files in iOS devices that can be re-found using PhoneRescue. Those 31 files detected by this app is including the contact, SMS, iMessage, voice mail, calendar, photos, videos, music, playlist, Safari Bookmarks, history, and app data from various apps available in the store. To run this app, you need a computer and the PhoneRescue app compatible with all models of iPhone, iPad, and iPhone touch.
How to Recover Photos and Files with PhoneRescue
First of all, you need to download the PhoneRescue app and then install it in your computer whether it is Windows or Mac.
Second, open the PhoneRescue app in your computer and connect your iPhone into the computer using the USB cable. Choose "recover" in the iOS device.
Third, choose "Photos" for scanning and click the button "Start Scan". If you want to recover other files, whether they are videos, messages, or others, choose the name of the file you want to recover. The app automatically scans your photos and you need to wait for it around 1-2 minutes.
Fourth, read the messages to be recovered. Click the "Photos" button to see and choose the photo you need. Before it is recovered well, you can click the button "Output Setting" on the upper right of the screen to choose the format and purposes of the recovery.
Fifth, click "Recover" button to bring back the deleted photo into your iPhone. After waiting for seconds, you can enjoy the deleted photos in the folder the last time you lose it.
Further Benefits of Using PhoneRescue
PhoneRescue is an iOS all-inclusive recovery programmed for taking back the deleted files. The way to use it is very easy including the process of download and installation in which you only need to pass through some steps. This app is also known for very safe and convenient. You don't need to install any other apps except them who are indeed available in the iOS devices like iTune. Besides, it is ensured for not giving any side effect to your device after being installed and used for data recovery. The scanning process which is fast up to the details becomes another plus point of this app.
More than just a recovery app, PhoneRescue is also able to recover the device from iOS system problems or crash. Some problems that can be solved by this app are being trapped in the Apple logo, loop recovery, black screen, and many more.
Interestingly, there are additional features available in the newest version of PhoneRescue, the version 3.5. It is not only upgraded to support the newest iOS system but also some types of new iPhones like iPhone 8 Plus and iPhone X. If in the previous version, you can only recover some photos only, the number of photos to be recovered can be more in this version 3.5. Meanwhile, it optimizes the iCloud feature to take back more data already saved including the contact, notes, calendar, reminder, and more.
It is not exaggerating to say that PhoneRescue is an important app to be owned by all users of iOS devices. The file for the app itself is quite light so that it will not burden the device. So, don't be upset too much for the deleted files, since PhoneRescue comes for a better solution.