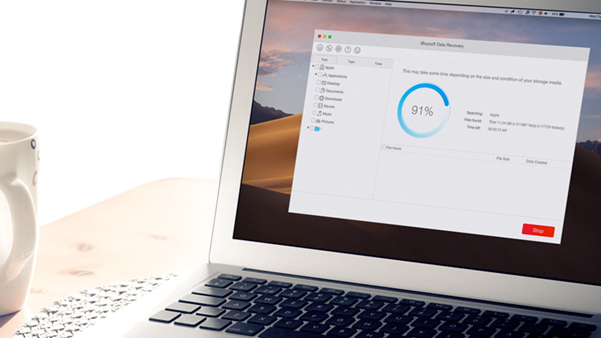 Summary:  The format is an operation of deleting more data at once. It is often done to free up space on an overloaded device or install a new operating system. In this case, the data deemed important is copied onto another digital medium. However, you can omit backing up important files. Fortunately, with a few tricks and recovery software, one can still recover lost data.
Hard drives are delicate devices. Although they appear to be hard hardware devices, a little carelessness can cause the hard drive to malfunction or worse, stop working altogether. There are a number of causes for data loss from hard drives, which fall into two broad categories: logical and physical. But most studies revealed 25 percent of data loss is caused by human error. For example, when you mistakenly format a hard drive without having a backup, you will lose valuable pictures, documents, or videos collected over the years. With the increase in the digitization of data literally all of our memories, important emails and personal information is stored in our hard drives, so such a format can be unaffordable especially when you don't know how to recover data.
Does formatting delete data?
Formatting erases the old allocation table in order to replace it with the new one but does not delete the data on the storage medium. However, these seem to have been deleted since the operating system can no longer access them since the deletion of the old index.
Expert advice
It is therefore important that you DO NOT USE the device and DO NOT COPY files to the device that suffered the data loss. Always use an external backup medium to copy the recovered files. The more you use a device after a loss, the more degraded the result will be. On the other hand, choose professional recovery software if you want to have a good result.
How to recover data from formatting hard disk?
Solution 1: Use data recovery software
Data recovery from formatted hard disk is easy with the help of a data recovery tool. Here I'd like to recommend you iBoysoft Mac file recovery software. The software is a free and reliable data recovery tool for beginners and experienced users. As the name suggests, this software can help users recover lost data or files. It helps to recover files that were deleted accidentally or those that were lost due to formatting a hard drive. Besides, it can also recover files lost due to virus attack, recover data when your Mac or MacBook not turning on. This software offers support for over 550 file types, making it a handy hard drive recovery software.
iBoysoft Data Recovery is available for both macOS and Windows OS. Here we will take its Mac data recovery for an example:
Step 1: Download and install iBoysoft Data Recovery on your laptop or computer.
Step 2: Then launch the software and find the location where your data was lost and start searching.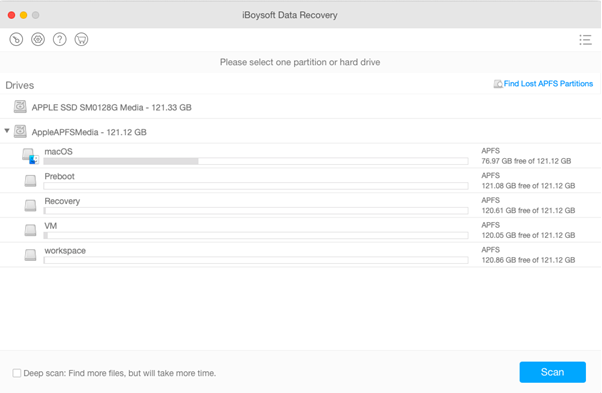 Step 3: Then click the Scan button. iBoysoft Data Recovery will start scanning all the lost files from your formatted hard drive. This scan may take a while, but if you have already found everything, you can suspend the scanning process at any time.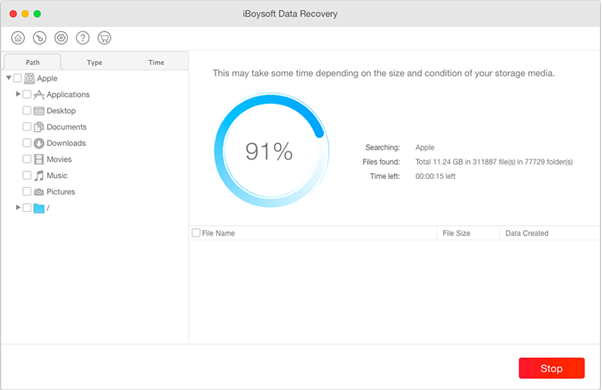 Step 4: Preview and Recover Lost File. Filter as you want and get your files back from scan results. Preview by file types before recovery. Collect everything you need now.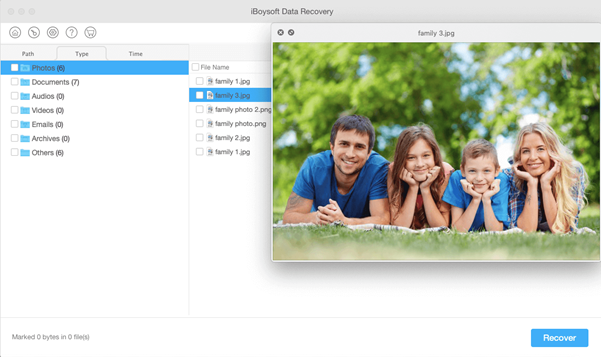 Step 5: When hard drive data recovery finishes scanning process for lost files, it will show you all results like the picture below. You can then select the files you want to recover, instead of recovering all of the unwanted data. Just select the files you want to recover and hit Recover.
Tips: If no files are found by iBoysoft Data Recovery after using the Quick Scan mode, we recommend that you use the Deep Scan mode in the start menu of the software and run a scan again.
Solution 2: Recovery through the use of a cloud data protection service
Today, many online file backup services have evolved into computer recovery applications. These different applications consist of creating local catalogs where the stored data is saved via a remote server.
The risk of loss is therefore eliminated. Among these various services, we can take into account the DropBox, Google drive, Skydrive, Box.com, Skydrive, SpiderOak, Drive …
In conclusion
Loss of photos and other items from hard disk can take place due to various reasons. If you have unintentionally formatted the drive, don't worry anymore. Just make sure you don't copy any new file to the hard disk.
However, after going through the whole article, now you should know how to recover data after formatting a hard drive with best manual or automatic solutions.
But, if you want an instant way to recover photos from formatted hard drive, I will recommend you to try the free and competent data recovery software- iBoysoft Data Recovery.