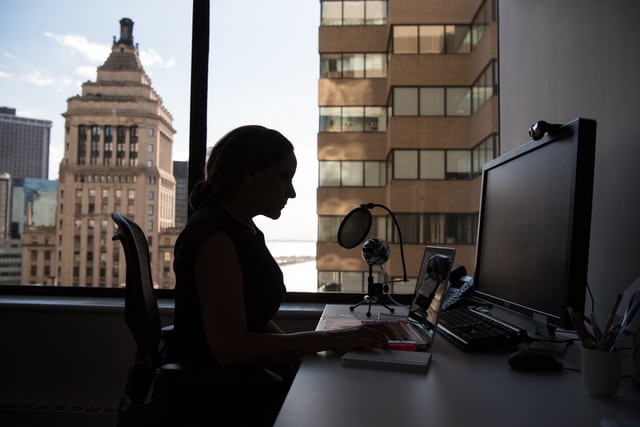 The most critical aspect of software outsourcing services, in general, is trusting your provider. When considering front-end development outsourcing, you may have concerns about the frameworks utilized by your partner. The question is if your idea of secure and dependable frameworks is shared by both of you. if the vendor you choose finds success utilizing many frameworks, has their own methods, and is truly an expert in their field, it may be more profitable for you to give them complete control. As a result, selecting a reliable IT partner and completing thorough research is a critical first step. This should be discussed with the firms you are considering early in the process.
What traits should the reliable partner retain?
The essential abilities and technologies will be determined separately based on the project you'll be working on with the help of a front-end developer. However, there is an overarching set of needed frameworks and technologies that developers should be familiar with at all levels. They differ in terms of the breadth of their knowledge, individual capacity to tackle complicated issues, and soft skills, which are equally vital when forming a team that will operate together.
Senior front-end engineers should be well-versed not just in lower-level programming languages, but also in LAMP or MEAN tech stacks. Aside from that, they should have a thorough grasp of SDLC, good problem-solving abilities, and an awareness of the business rationale that underpins technical decisions.
The back-end and front-end teams must work together
A lack of collaboration and effective communication across the team's front-end and back-end developers can frequently lead to problems with taking responsibility in general. An expert IT company will handle that issue by discussing it from the outset. Because each team member is given the same information regarding server codes, data management, security, and so on, future work and output will be consistent and integrated.
In-house vs outsourced front-end
Why is it better to outsource front-end development than to do it in-house? For starters, outsourcing front-end development is more cost-effective in the long run. Because of the varying volume and intensity of front-end effort during the project, it is not always essential to have developers in-house.
During the development process, there is frequently a need to expand or contract the team's scope, which can be troublesome for organizations that keep their development team in-house because it is no longer cost-effective for them. Furthermore, due to the nature of front-end jobs that lend themselves well to delegation, they may be simply and swiftly outsourced.
The most effective collaboration approach for front-end development
There are three typical models for working with front-end developers:
In-house team – that model is best suited when you decide to construct your internal development team like a startup and want complete control over the development process, as well as build dedication and loyalty. But on the other side, you are constrained by the professionals in your immediate vicinity, missing out on the opportunity to uncover some remarkable potentials and abilities.
Project outsourcing – that model allows you to entrust the project development to a third party. This method has drawbacks, such as greater prices owing to the project management charge being included in your expenses. The remote manner of work might potentially be taxing in the circumstance. However, most organizations have converted to working remotely anyhow, so it doesn't make much of a difference these days. However, if you choose this strategy, your emphasis may be switched to your other current business difficulties or goals.
Dedicated team – that model is about dedicated IT staff. A committed team is a group of employees who are solely responsible for your work. Such collaboration might be advantageous because you can hire them as part of your staff. You integrate them with already working employees. you won't have to waste effort on the recruitment or onboarding procedures because your partner will handle these for you. In the meantime, you may concentrate on more critical and urgent responsibilities in your organization.
What to consider before opting to outsource front-end development?
Finally, now that you understand the fundamentals, we can move on to discuss front-end development outsourcing, and what to look out for during the process.
1. Thoroughly examine the skill pool
You may find your development ideal team anywhere in the world thanks to outsourcing's convenience. Even offshore or in the second hemisphere, you may find the blend of necessary talents you need for your project. Simply use common sense and have an open mind.
2. Don't be fooled by low pricing — they don't always imply high quality
The cost savings is, of course, the most prevalent justification for outsourcing. Companies would occasionally look for the lowest choice in order to save as much money as possible. Regrettably, the cheapest is nearly seldom the best. Following such collaboration, the entrepreneurs face a slew of negative experiences, including ongoing quality and communication issues, and project delays. As a result, they create a negative impression of outsourcing and are hesitant to attempt again. However, you cannot expect the lowest price, greatest quality, and shortest procedures all at the same time. In that circumstance, at least one of the elements should be sacrificed. Don't be afraid to spend a bit extra if you want a job well done. It's well worth the effort.
3. Do a thorough investigation of your possible IT services supplier
It is the most crucial thing you should accomplish. To have your assumptions and expectations met, you must first locate a trustworthy, competent partner who is suitable for your organization, business, team, and values. Choosing the perfect partner may take longer than you'd like, but it's the most cost-effective technique in the long run.
4. The most essential considerations you should make while selecting a provider
When it comes to finding the right provider, what factors should you take into account? Take a look at the suggestions and reviews first. Examine their work attentively. Set up a few early meetings with a firm representative to learn more about their knowledge, involvement, and capabilities. From the start, be conscious of your expectations and thoughts about the project's outcomes. It not only prevents more misunderstandings and miscommunications, but it also prevents you from hiring a firm that is unable to accomplish your objectives.
5. Well-known outsourcing sites for front-end development
Asian countries, such as India, China, and Vietnam, remain one of the most popular outsourcing destinations. They attribute their appeal to low costs, but they also have access to a large number of competent programmers. Poland and Ukraine, on the other hand, have a big pool of front-end talent in Eastern Europe. There are 50,000 developers working on it. Communication is one of their advantages over Asian programmers; most European programmers have excellent English abilities. An example of a reliable IT partner in the CEE region is Applover, a full-stack digital agency.
South America is another option for outsourcing. You should think about outsourcing to that location if you want to save money and be more efficient. This is because businesses take advantage of the strength and promise of free trade in South America.
To meet your development demands, use worldwide outsourcing services
Depending on the nature of your project, you should be aware of your expectations and criteria, as well as what sort of talents the developers you're searching for must-have. Conduct thorough research to ensure that you select a seller who is trustworthy, suitable, and dependable. Best of luck!