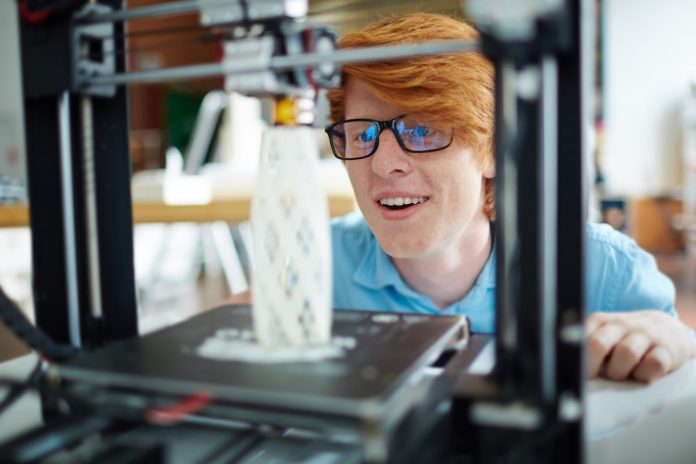 The fascinating world of 3D printing has become commonplace in modern society. The aerospace, medical, and educational industries have taken 3D printing in stride. 3D printers are now at home in major manufacturing facilities.
Soon, it will be difficult to find products that don't have 3D components in them. 3D printing services are cost-effective, simple, and sturdy. As natural resources, such as certain metals, become scarce, 3D printing will be more relevant.
Curious to know more? Let's dive into the world of 3D printing.
Step 1: Research 3D Printing
As with all projects, research is the key to knowledge.
Start your 3D printing journey by learning everything there is to know. 3D printing for beginners is now a relevant topic as more people invest in this industry.
Learn how 3D printing works, what the technology is like, and how technology recycling works. There are plenty of classes covering the basics, as well as some more technical applications.
It's a good idea to do an easy Google search in order to learn more. You can peruse articles and blogs in your spare time. This allows you to prepare before you take a class.
Step 2: Invest in Equipment
Your next step is to invest in some 3D tech.
3D printing pens are an easy and fun place to start. These cool pens take 3D to the next level, allowing you to "draw" designs in 3D. The plastic material in these pens is heated and cooled to allow for a 3D structure to seemingly appear out of thin air.
Depending on the application, 3D printers are fairly affordable. If you are considering a 3D printer for your business, it may be worth investing in a higher-level printer. With some knowledge under your belt, you will be able to determine what features will be useful to you.
Step 3: Practice and Experiment
Once you have a working knowledge of 3D printing and how to run your own equipment, it is time for the fun.
Download some 3D printer files or write your own and start printing your own creations. Take the time to hone your artistic skills with your 3D printing pen. You may be able to apply your 3D skills around your house with some basic home repairs.
Next, take your experimentation to your business. Find some aspects of the business that could use a 3D touch. Manufacturing or repair can greatly benefit from a 3D printer.
Apply Your Knowledge
Once you have a strong working knowledge of 3D printing, put your skills to use. If you intend to use a 3D printer for work, start using it in areas that are beneficial. Manufacturing and repair work can be made easier with a 3 D printer.
If you want to use 3D printing in an artistic endeavor, shape your art around the 3D printer's capabilities.
Remember, a 3D printer will only be as useful as you make it. Don't hesitate to put your new skills to good use. Experiment and have fun with your 3D journey and keep up to date on the latest adaptations in the world of technology.
Interested in more? Check out our Technology section for more information, and stay up-to-date with the latest trends and changes.