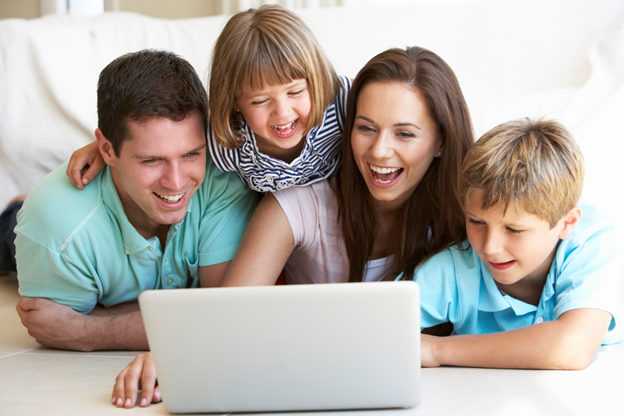 Smart home technology can be intimidating for some people. If you've never used these devices, it can seem complicated or overwhelming at first, but there's really nothing difficult about smart home devices. In fact, their simplicity is one of the biggest perks. Some devices, such as cameras or thermostats, may require a little higher level of handy skills, but most are designed to be installed by the average person upgrading to intelligent home products.
Here's a step-by-step guide to help you create the perfect smart home for your family.
Step One: Choose Your Smart Speaker
A voice-activated personal assistant is the first purchase on your list. Devices available include the Apple HomePod with Siri, Google Home, or the Amazon Echo with Alexa personal assistant services. This will essentially be your command centre, and most of them include an app that can serve as a main "hub" for all of your smart devices so that you don't need to control everything from a separate app. Keep in mind that certain speakers and hubs only work with certain services. For example, the Apple HomePod will only work with Siri and only offers voice controls for Apple Music.
Step Two: Decide How to Proceed
Some people want to go all-out and set up an entire smart home in a day. While you can do this, it isn't for the average person in most cases. Tech junkies and those paying for professional installation will have a much smoother process if they choose to upgrade all at once, but most people choose to invest in smart home technology a few pieces at a time.
Not only is this better on your wallet, but it gives you a chance to get acclimated to various intelligent home features before you add more into the mix. Most people start with smart lighting and outlets because they are affordable and easy to upgrade. You can also choose smart thermostats or doorbell cameras, which are a bit more expensive but quite popular right now, regardless. Once you've decided on your plan of attack, you can choose your first upgrades.
Step Three: Choose Your First Intelligent Device(s)
Once you have a speaker, you can add just about any smart technology to it. Decide which fixtures or systems you want to start with, and which smart devices you'll purchase. Do research on different brands and products, and make sure that you check out all of the smart features, as well as the installation process. Whether you have an idea of where you want to begin or you're just trying to see what makes the most sense, a little bit of homework can go a long way. There is no right or wrong item to choose for your first smart device– it's all about what you want out of the technology.
Enjoy the Process
Setting up a smart home for your family is an ongoing process for most homeowners. Embrace it and explore all of your options for smart devices so that you can start with the ones that matter to you and expand your collection from there. In no time, you'll have a fully-automated intelligent home that your family will love.