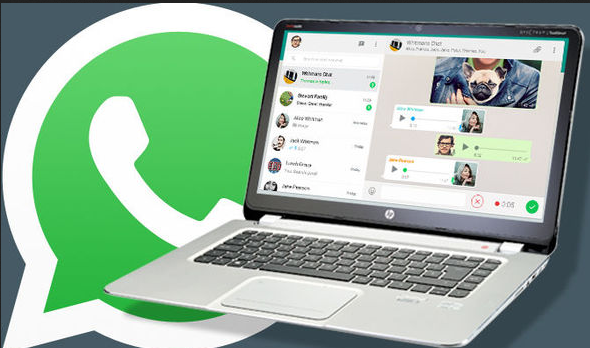 There are three methods to backup your WhatsApp messages from android phone to computer. All these three methods are mentioned in this article.
If you are looking for a complete solution for phone data recovery, screen unlock, system repair, recovery you must check dr.fone.
Dr.fone is best option while you are going to backup WhatsApp to PC.
Different ways to backup WhatsApp data into your PC.
WhatsApp is the world's top instant application which is owned by Facebook. It contains essential data that need to be saved for future needs. Thus, it's necessary for us to sometimes to transfer this WhatsApp data to your personal computers. We are going to learn today about different methods we can use to transfer/backup WhatsApp data to PC.
Backing up your data from your mobile to PC:
It is one of the easiest and simplest methods we use for backing up our WhatsApp data in our personal computers.
You should follow these steps:
Download and install Mobile Tans into your computer, connect your mobile phone with computer using USB data cable.
When done with the connection, click on 'WhatsApp Transfer' tab so you can proceed for the backup. At the left side corner, you can see a WhatsApp logo, by clicking on this you will see a drop-down list which gives you different options like transfer, restore and backup data.
Click on the " Backup WhatsApp messages and press "Start" in order to backup your all WhatsApp messages data into your PC. Wait few minutes until backup proceeds. When the process is completed, you will see a process successfully message on the screen.
After the process is completed, you can explore and see your WhatsApp data onto your computer by tapping on the " View it" button.The method discussed above is the most reliable method to transfer data of WhatsApp on to the PC. It works successfully without losing any of your essential data.
Directly transfer messages using internal memory.
The second method through which you can transfer/backup your WhatsApp data is to directly transfer things from your cell phone internal memory to your personal computers.
Follow these simple steps for transferring through internal memory:
Connect your mobile phone with the computer with the help of data cable.
Click on the internal memory option and copy required folders from there and past it at the desire location inside your PC.
Open up the WhatsApp option folder, and you will find messages listed in it. Click on 'Export to PC'. Your message data will be transfer into your computer in a few seconds. The words can be easily stored in your PC with the extension.SME.
Backing up data from WhatsApp to PC via Email:
We can quickly transfer our WhatsApp chat using its build-in feature i-e an Email. We can shift our all data of WhatsApp into computers through Emails.
Follow these steps for backing up or transferring data into PC.
1) Open up WhatsApp application in your mobile phone by clicking on its icon on the screen. Then select messages which you want to transfer in the computer.
2) Click on the three vertical lines at the top right corner of your screen and select desire options from the drop-down list.
3) finally choose " Export chat" option from the list and click on the Email option to send chat and your essential files by Email. You also need to enter Email address to back up your data.
There are some more methods you can use to back up your WhatsApp data like Skype, save to drive option and Bluetooth option etc. But choosing these options are a bit more tricky, complicated and time-consuming, so use these options when the above methods are not applicable.
Conclusion:
In this article you get to know about the different methods to backup WhatsApp data into your PC. By using these three methods you can easily get your data on your PC.