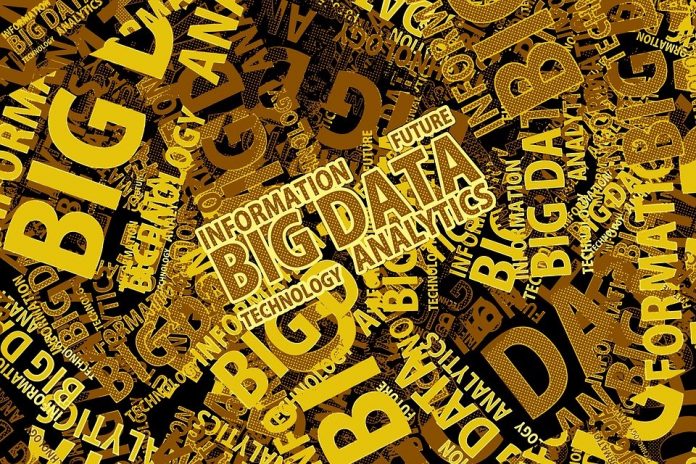 Here you are going to know all the significant things that relate to SQL, Hadoop, and also that related to SQL on Hadoop. Therefore, before going to start with any primary or you can say important concern, the first thing which you need to know is what SQL on Hadoop? It is a combination of analytical application tools which are used to join the SQL style querying as well as the processing of data with recent data framework elements of Hadoop.
It is very important for the big data processing to make use of SQL on Hadoop as it allows the people to perform work successfully with the data framework of Hadoop which is run by SQL queries on the volumes of bid data which is processed by Hadoop. Also, you need to know that the Hadoop framework is not accessible to the people in the concept of querying capabilities. By considering the development, there are numerous tools present that work in order to improve productivity when the process comes to analyzing and processing of big data with good speed and quality as well.
What is the definition of SQL on Hadoop?
In simple words, the best definition of SQL on Hadoop is that it is a set of applications that help in running SQL style queries on the big data which is hosted by the framework of Hadoop. Simply you have to know that the retrieving, analysis, and data querying become very easy with the help of SQL on Hadoop.
Also, you need to know that as SQL is only designed for the relational databases, but it is designed according to Hadoop mainly for two models. The first one is that which comprises with HDFS (Hadoop Distributed File System) and MapReduce. Another one is that which don't have HDFS and MapReduce.
Know how to SQL on Hadoop works?
Now, below are some main ways which tell you how to SQL on Hadoop performing its work? You need to carefully understand the below mentioned ways to know how it works and how it benefits in your business –
All the connectors which are present in Hadoop environment easily translate the SQL query into MapReduce format so that Hadoop easily understand the same query language.
The pushdown systems execute the SQL query with or in the Hadoop clusters.
Also, the same system distributes, or you can say divide the SQL queries into HDFS and MapReduce clusters by considering the workloads of clusters.
So, these are the major or essential ways which you need to understand as to know the concept of how Hadoop works. By going through these ways, it is stated that it's Hadoop that changes itself in every environment to change the format of the query as to understand.
Not only is this, if you want to gather more information about the same concept i.e., SQL on Hadoop, then you simply have to go with RemoteDBA.com. With the help of the same source, you become able to know everything about SQL on Hadoop and also all related terms that relate to it.
Go through the advantages of using Hadoop
Now, it's time to meet with major benefits, or you can say the advantages which you get by using the Hadoop in your business. Therefore, you need to read carefully and then learn or understand these advantages to know the importance of Hadoop, working of Hadoop, and also the positive impacts of Hadoop on your business.
Also, every single user should know that Hadoop helps the organizations to make decisions which are based on analysis of multiple data sets and variables. To process large sets of data that is disparate require a good ability of Hadoop that provide a good view of their operations, customers, and opportunities.  So, below are the main advantages of the same software which you need to know before going to make its use –
Easy to do advanced data analysis in home – It makes the entire concept of working practical when it comes to work with large data sets and then customize outcome without outsourcing the task service providers which are specialist. Another thing is that when you become able to keep all the operations at home, then it helps you in making the organizations more agile and it also avoids the expenses which are required for outsourcing.
Organizations control their data fully – An only alternative for not using the Hadoop is that you are not able to use all the data and inputs which are present to support all your business tasks and activities. Now, as with the organization that makes use of Hadoop, everyone can easily get full advantage of all the data, and also they control the entire data accordingly.
So, these are the major benefits which all users get when they make use of Hadoop in their business. Also, you simply have to know that there are many other benefits also present when you make use of Hadoop software such as it runs a commodity vs. custom architecture and many others too.
Also, as mentioned above that to know more about the same concept, one should make use of the above-mentioned source. It is the best method to know all significant things that relate to Hadoop and also with SQL on Hadoop.
Conclusion
Moreover, before going to make use of Hadoop or installing the same software in your business, there are numerous things present which should know as to make its appropriate and proper use? Some of the main things are like how you have to use it, how to implement Hadoop in your business, and how to get positive results in your business by using SQL on Hadoop.
So, these all are the major and most important things which you need to look for when going to make a deal with Hadoop. Also, you need to know the disadvantage of Hadoop before going to use it as to overcome all these and convert them to advantages in order to get good results.