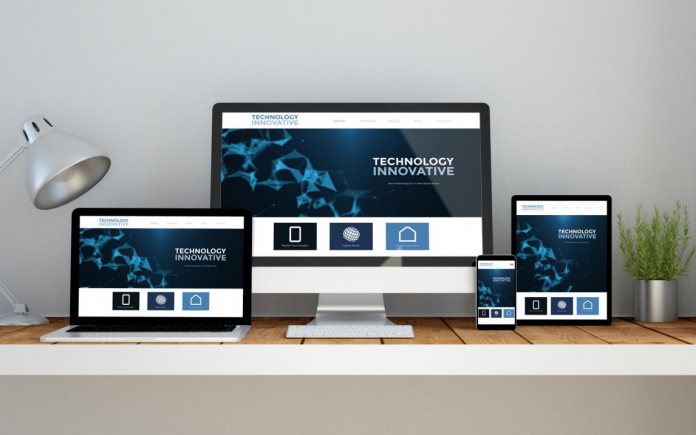 Web design typically isn't a business owner's forte. A business owner may excel at managing employees and balancing a budget, but be overwhelmed by the thought of designing their website. So, instead, they hire a company to design their website or have a tech-savvy employee complete the task. 
But business owners may also wonder how often they should rework their web design. 
Companies grow over time. They may also update their image or improve their branding materials. Since a website is often the first impression customers receive about a business, it's important that it grows along with the business. 
Outdated websites can also be a nuisance. Especially, if it doesn't load properly or won't work correctly on mobile devices. Redesigning your website can help to fix these issues, thereby laying the groundwork for more sales, web traffic, and leads. 
As business owners, we always want to make our customers happy. We know how much customer service matters, but it's also imperative that our websites provide customers with a user-friendly experience. For this reason, it's a good idea to consider redesigning your website at various times. 
But, just how often should a redesign occur? Read on to find out. 
When to Rework Your Web Design
If you already have a website, then you're definitely in good shape. In fact, 46% of businesses still don't have one. 
However, having a website doesn't mean that you're getting the most out of it. If this is the case, then it's time to rework your design. 
Websites are the home base for all your online communications. They can also be a form of free advertising if your website is able to rank highly on the search engine results. By ranking highly on the search engine results, you can expect new and old customers to feel more confident about doing business with you. 
This is because companies that rank highly tend to be the most successful and trusted. They also catch the eye of more people who simply don't want to scroll through multiple pages of search engine results. 
Explore the following ways to know when it's time to rework your web design so you can get the most benefits. 
1. SEO Updates
SEO stands for Search Engine Optimization. Everything on the world wide web needs to keep SEO in mind to improve their search engine ranking. 
SEO includes factors like loading times, user-friendliness, mobile friendliness, and keyword usage. 
Search engines like Google periodically create or improve their algorithms for ranking websites. When a major update occurs, it's a good time to redesign your website and content to capitalize on the new updates. 
2. New Branding 
Your website design is a part of your brand. When you update your branding materials, you also need to update your website. 
Branding includes your logo, theme colors, and your slogan. You want customers to easily recognize your brand. So, if your website doesn't match your updated brand you can expect some confusion and less brand recognition and familiarity. 
Brand familiarity allows customers to more easily trust the company as well. When consumers trust your company, they're also more likely to purchase products from you or make referrals to friends. If you're currently rebranding, you could even consider sending out an email to customers explaining your new branding and website design. 
3. Improved Design Tools
New website design tools, plugins, or widgets may call for reworked web design. These tools can help to improve the functioning and appearance of your website. 
To know when a new design tool enters the market, follow website design blogs or subscribe to a web design company's newsletter. This trusted company is a great example of a website design agency to consider. 
4. New Customer Base
If you launch a new product or rebrand you may attract a new customer base. Conducting market research can also help you to determine if your target audience has changed. If you do have a new customer base, then it may be time to redesign your current website to meet their needs and design preferences. 
5. Low Traffic 
Is your website not getting a lot of traffic? Do visitors not stay for long? Then it may be time to for a new web design. 
Traffic is one of the ways that you can get ranked on the top search engines results. Therefore, it's essential for your business to generate web traffic on a consistent basis. 
6. Every 2 to 3 Years
If none of the previous conditions are applicable, then a good rule of thumb is to redesign your website every two to three years. This ensures that you're staying up to date with current design trends. 
For larger organizations, you may want to update your website every 1 to 2 years. 
Updating your website in a timely manner is also important for security reasons. Online security threats are growing so it's imperative that you keep customer information safe with the latest security updates. 
Reworking Your Business's Web Design
Reworking your business's web design isn't always an easy task. It requires a great deal of technical skill and knowledge. It may also require a great deal of time that you aren't willing to spare. 
If you don't have an in-house employee willing able to complete a web redesign for your business, consider outsourcing. You can do this by hiring a third-party company or a freelancer. 
When hiring a third-party, make sure to get referrals and read online reviews. You should also speak with them directly about their prices. Some companies may charge a flat rate fee whereas others may charge on a sliding scale. 
When communicating with any web design agencies, make note of their response time and customer service skills. Your website is an extension of your brand, so it's important that they listen well and are able to complete the job in a timely manner. 
Lastly, you should also ask for their portfolio and a list of other websites they have created or redesigned. 
Want to learn more about web design? Check out our blog post to discover some web design tips.