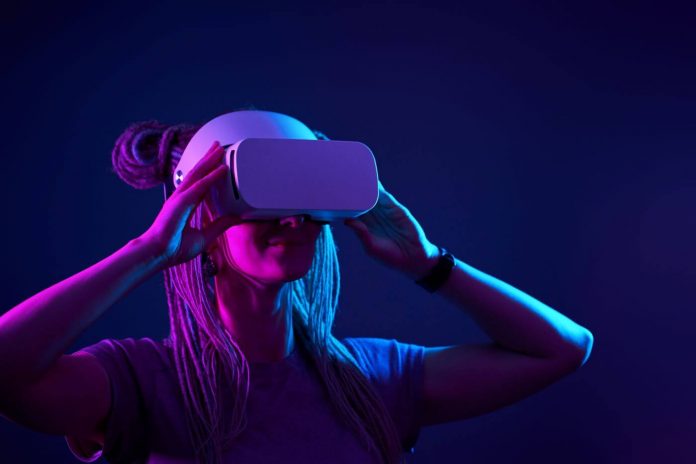 Virtual Reality hit the digital landscape in the recent couple of years with the influx of affordable, consumer-friendly VR headsets and other virtual reality devices. More and more businesses in different walks of life are intensely embracing the opportunities shaped by this incredible latest technology. By spotting the rising potential of VR and its increasing demand in various walks of life, entertainment sector and tech trendsetters are teaming up to provide users with excellent, detailed, and complex experiences that non-VR entertainment solutions cannot provide.
Virtual reality allows audience to sit within a specific scene and enjoy what its like to feel amazing and different too. This article provides an overview of fascinating ways it is already being used in several entertainment sectors to provide users with a totally transformed entertainment experience.
Virtual Reality in Entertainment
As VR technology is rapidly growing in the entertainment sector, VR parks, arcades, and rooms are emerging constantly. Nobody knows what else to come but VR-themed spaces and devices surprise visitors with plenty of simulators, to fly or race. Companies who cannot invest into bigger VR parks and spaces, are spending money on VR devices that are able to provide easy access to many high-quality movies, games and virtual tours. Most of the entertainment zones and spaces are equipped with Kiosk mode VR headset to give users with a totally unique and amazing entertainment experience.
VR in Amusement Parks
Virtual reality is one of the must haves for amusement parks in order to impress their visitors in this advanced and competitive entertainment landscape. VR integration create unique and amazing experiences for visitors to help them enjoy each visit to amusement and theme parks.
VR and Gaming Technology
Games with subpar graphics and with the practicality of an early black-and-white film are no more. The latest virtual reality technology immerses 21st century gamers in a world nearly as realistic. Gamers are able to play game in almost real environment with help of VR technology and even a player can easily sync Oculus GO with a play station to enjoy a superb gaming experience. Moreover, this technology is helping the game developers and manufacturers a lot in reaping enormous revenues. With help of the gaming VR headsets and other devices, gamers now can enjoy an imitation of real racing so they feel as if they're actually driving the vehicle instead of simply watching the race on screen.
VR Technology and Media
Due to the technological advances, the media and entertainment landscape is continuously changing. Instead of wearing red and green glasses to watch 3D media and movies, theatre goers will be wearing VR headsets while watching their favorite movies and video content. It will actually submerge themselves in the action from scenes closing to their eyes. They will be able to view better, bigger and realistic scenes and actions. It introduces a huge world of opportunities for investors and media creators to collaborate on luxurious new media and entertainment settings. VR components, individual movie seats that rock and slide delight the audience greatly when they are enjoying their favorite media and movies.
The future of Virtual Reality Technology
In almost all walks of life, VR technology is continuing to evolve and bringing our experiences in virtual worlds that are more closely aligned with the reality. In days to come, the emergence of eyeball tracking technology in VR technology will allow users to interact and activate different features of a VR headset or simulations simply by looking at them. Moreover, tech vendors are also experimenting the brainwave activity to improve this technology which will allow a ser to alter the environment or VR features just by thinking. It would be a wonderful invention for people of all ages associated with different walks of life.