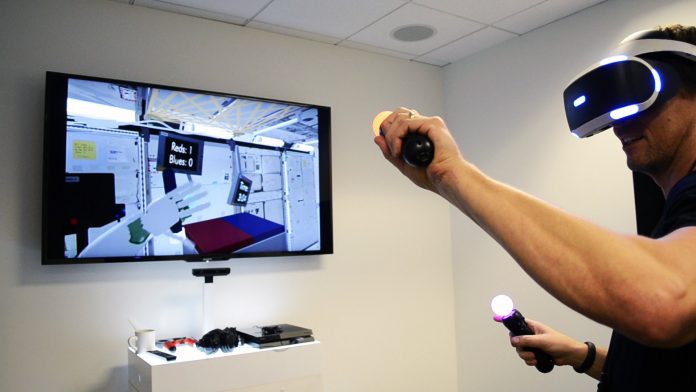 The opportunity to experience the beauty and intrigue of virtual reality is now possible thanks to the revolutionary PlayStation VR. This headset which was developed by Sony Interactive Entertainment, was released last year, and since then there have been many avid gamers who have bought it and made the most out of this fascinating gadget, which literally takes gaming to a whole new level.
Key Features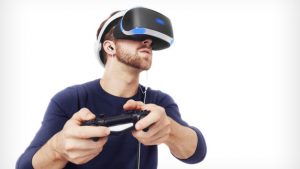 The first thing that will bowl you over about Sony's PlayStation VR is its design. It scores over its competitors there for sure. Not only does it have a black fascia and white edging, it also comes with a more sophisticated technology for wearing it. Unlike its competitors, i.e., HTC Vive and Oculus Rift, it does not use a simple Velcro system to enable one to put on and adjust the headset. Instead, the PlayStation VR has added a button which brings up a plastic band that automatically adjusts over the user's head.
The weight of the headset is well distributed in the process, making this headset much more comfortable to wear for long periods.
A cable runs from the back of the device into an adapter, which allows you to easily switch off or switch on the power. Besides it also allows you to control the volume more easily and conveniently. In fact, there are many cables, such as the HDMI cable which connects the PlayStation VR headset with the PlayStation console itself. Even though there are several cables, the setup for this device hardly takes half an hour because everything is very easy and straightforward and you can soon sit back and start enjoying the exhilarating virtual reality world!
Other Advantages of the PlayStation VR
One of the most common queries people make about a headset is whether it will still be possible to wear it when one needs to wear glasses. With the PlayStation VR wearing glasses is not a problem at all as there is enough space within it to enable the user to keep on spectacles comfortably.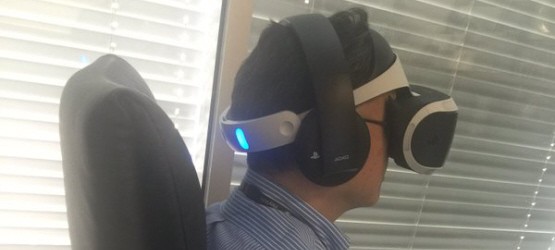 You can also adjust the display box from its headset so that you are not forced to adjust to blurred images. The display quality can only be perceived to be superior if all the displays are being watched simultaneously. In principle, the 5.7 inch "OLED" screen with a "single" 1080 p display is a good specification. You can turn your head 180 degrees. This feature is possible because 2 tracking lights are positioned on this headset's rear.
PlayStation VR Bundles and Price Considerations
Many PlayStation games can be played by using the PlayStation VR. Therefore, when buying this headset, there is the advantage that there are already several games available unlike with other virtual reality headsets. It is a good idea, however, to read the PlayStation VR games review so that you become aware of spatial requirements. There are a good number of games playable on this device which require users to stand. Some, however, may require you to stand and move around as well. The PlayStation VR can also be used for watching movies.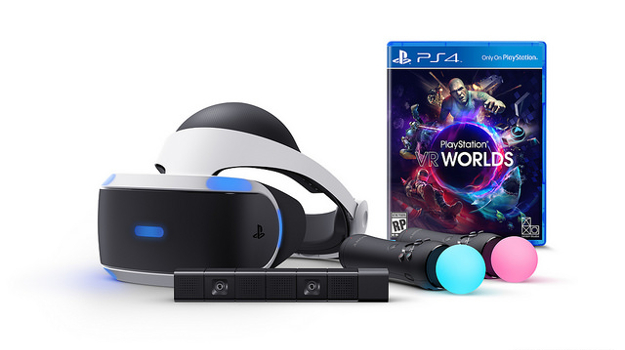 Sony cleverly prices its product to manage to capture a good market share, and retain it. Consumers can't complain. In fact, the PlayStation VR is certainly one of the most affordable virtual reality headset around. For reasonable PlayStation VR price Best Buy may be visited. Here the PlayStation VR is sold for just $299.
Sony also has bundled offers which are affordably priced for the benefit of the customer. For instance, a bundle consisting of the virtual reality headset, 2 PS Move controllers, the camera, and a "PlayStation VR Worlds" copy, was sold for $499 up until last August. Now, the price has gone further down to $450, which is really great considering all the items included in this bundle.
In addition, Sony has recently introduced a second bundle which includes the PlayStation VR and the PlayStation camera. This smaller PlayStation VR price bundle is available for $399 at Best Buy. It is obvious that the cost of the PlayStation camera in the bundle is approximately in the range of just $100.
The PlayStation Camera includes a stand facilitating tilting its lenses downwards or upwards as needed for set up. The camera being offered in the bundled offer is the improved version of the camera that was launched along with the PlayStation VR.
Conclusion
Anybody who has tried using Oculus Rift, or HTC Vive will find that the former is simply no match for PlayStation VR. HTC Vive on the other hand, requires more room for its games, and more sensors as well. Besides, both are more expensive and do not have the looks and special features of the PlayStation VR headset.