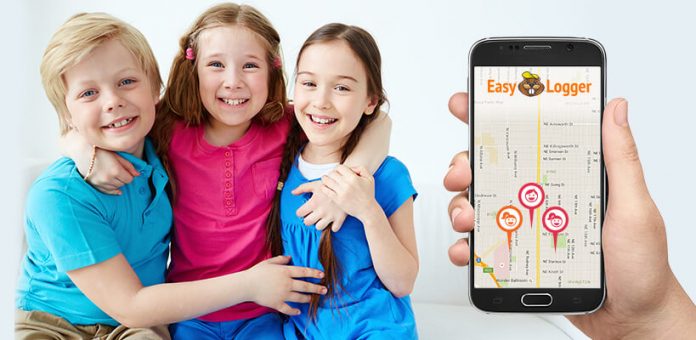 Are you looking for kids GPS tracker that is effective and useful meant for child safety and protection? Want to know about how a cell phone tracker can help in giving better parental control and knowledge about the whereabouts of their children? Easy Logger is a robust, friendly and intuitive app that is designed specifically as a cell phone tracker along with monitoring Android based SmartPhones including Sony, Samsung, LG, Motorola, OnePlus, Huawei, Asus, Google and more.
Using the Easy Logger, people can check their kid's location, keep an eye on their behavior, and be aware of the texts, emails and calls that were made or received on their Android phones. As per the stats, over 1 million users including parents, bigger corporations and organizations have been using Easy Logger to geo track, monitor and keep a track of phone misuse. Want to know now how Easy Logger cell phone tracker could assist in providing better parental control? Well, below mentioned are the reasons and features using which parents can keep better control over their children for sure:
24/7 live location tracking – Using the app, there is an availability of live location tracking of your children as well as 90 days of historical location reporting via secure and interactive phone monitoring console.
Logs text messages – Keep an eye on all inbound and outbound message logs even the deleted ones that make Easy Logger an efficient and highly preferable app to use too.
Logs phone calls – You can review phone call logs using Easy Logger with all details including call duration, phone number, date, contact name and location from where the call was received or made.
Invisible on phone – The app Easy Logger Pro is entirely invisible on the children or targeted device. Simply create a secure passcode and access the app without any problem.
Location visited report – Using Easy Logger, people can review and keep a track of all physical addresses that are visited by the children or else with the time spent at each one of those locations.
Log Application Usage – Keep a track and review the usability stats of every single app that is been accessed over the targeted device. It involves messaging apps, games and business applications.
In a shell, using these key features, any parent can have better control over their children and Easy Logger is certainly an efficient and highly preferred free call logger and SMS tracker app used by many all around. The app also provides fall tracker alerts and assures your child safety to the core. Easy Logger pro is a comprehensive cell phone monitoring tool and tracker that keeps a track of calls, location, texts, apps and more in a hassle-free and seamless manner.