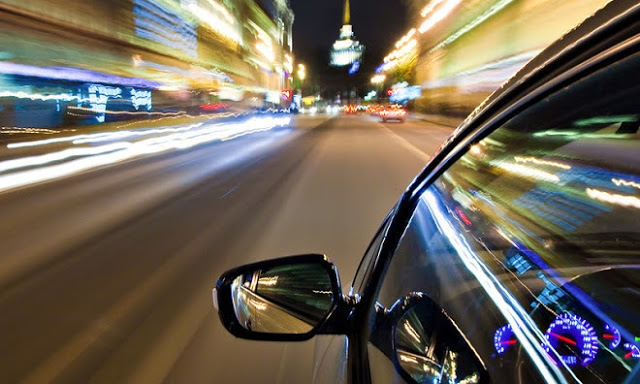 Digital information trends have been visible in virtually all industries, including healthcare, finances, entertainment, retail, food and beverages, and automotive. Of course, every industry has certain tendencies, which may not be visible in other industries. Analysts estimate that digitalization and advancement in automotive industry will have remained by 2020, with total investments up to $82 billion.
The automotive industry has learned much from the digital advancements, particularly in the way businesses meet the customer demands. Digital advancements have changed how engineers research the automotive designs, how customers buy the automotive products, or how drivers operate a car. The following are some trends that have revolutionized automotive industry.
Digital Information in Car Buying/Selling Process
In the past, you had to visit a car dealer shop to buy a car. As a result, you had limited choices, since the dealers might have limited financial resources to buy cars for display. Alternatively, you depended solely upon newspaper or magazines to get updates on car prices and models. At their best, middle-sized or large-sized dealers had physical showrooms to display the car collection.
"Digital information technology has brought in several changes in the automotive industry particularly in car buying and selling and protective systems…"
Now, the customers can research a car model and its main features online. You can compare the features offered by some models before stepping foot into a physical showroom. With a simple click on a button, you can get much information on the latest car models, prices, and release date. Whether you are looking for new or used cars, you will get many options to choose.
The same way applies for car selling process. You do not need to pay much for newspaper or magazine ads just to get your home sold and to participate in car auction. You can register online and create an account. Then, provide complete information on your car, including expected price, year of production, mileage, physical condition, location, phone contact, email, or any information, which may encourage the prospective buyer to call you.
Driverless Car Technology
A number of automotive and tech companies have been obsessed with the upcoming driverless car. The autonomous car (AV) is expected to work like an elevator is. Nobody needs to drive the car, as it is equipped with advanced technology. The car will come with a list of high technology features, like GPS, which helps the car know its destinations, sensors, cameras, algorithms, connectivity, and many more.
The autonomous car comes in different names, like driverless car or self-driving car. The principle is similar: the car will handles all situations and conditions on its way. The technology is expected to minimize the risk for accidents and de*ths, particularly among aging population, the lower insurance costs, and to allow the customers to save more.
A number of large companies are reported to have been doing in projects related to autonomous vehicles. They include Google, Tesla, Toyota, and many more. Some of them, including Google, have even come with a prototype model. Despite some impeding regulations and rejections in some areas, the AV is expected to be on the road in the next few years.
Improved Supply Chain and Manufacturing
Digital transformation in automotive industry has provided the customers with personalized experience. Connected supply chain is one of the examples. It cuts the supply costs, allows the producer to engage with consumers, allows the automotive companies to collect and use personalized data for better customer service. Connected supply chain, at the same time, provides improves transparency and delivery system. The customers and producers can communicate by using several tools, like phone calls, mail communication, and social media. The producers can deliver faster response to any questions and complaints. This eventually leads to smarter customer service system and better satisfaction.
Predictive Maintenance
This may not be a familiar term, but you surely know how it works. It is not about guessing which part to be maintained. Instead, predictive maintenance means that you know when the car needs maintenance or replacement. The technology uses advanced self-diagnostic system, which alerts the drivers of existing and upcoming problems. This system allows the owner to maintain the vehicles in a more proactive way. The system also helps the owner in preventing fatal damages, which may come from technical problems.
Predictive maintenance system uses predictive analysis and telematics, which are combined with over-the-road tire monitoring system. The digital data are used to feed the monitoring system. This way, the company can do real-time analysis on the vehicle's performance. The technology is certainly not simply about digitalized data and mechanical repair. Instead, it depends upon savvy technician, who maintains and updates the monitoring software.
Besides cutting the maintenance and repair costs, predictive maintenance system is expected to lengthen the car's economic life. The technology is now available not only for personal vehicles, but also for trucking industry. The company now can monitor the data proactively to increase the transportation safety, to optimize the fuel consumption, and to monitor the cargo.
Connected Living Inside the Car
Vehicle has been an important element of connected living in the internet era, thanks to the increasing importance of private and public ride sharing. You certainly know the phenomenon related to Uber and Lyft. These two internet-based transportation companies allow the shift in the use of private automobiles from private consumption to service-oriented forms of transportation service. For some reasons, such a service has eliminated the need for buying vehicles, since the customers can enjoy the comfort of automobile without having to buy one.
Despite the controversies in some counties, internet-based transportation services are now not limited to automobiles, but also motorbike transportation and trucking services. A number of famous transportation companies have been in negotiation with ride-sharing app owners about the partnership. For instance, Fiat has been in talks with Google and Volkswagen is doing the same thing with a ride-sharing app developer.
Data Security and Protection
This is another important digital trend in automotive industry. Since the automotive companies now depend much upon digital information and internet-based communication, they must depend upon secured data security system. This is important to prevent the chances for data leaks and data abuse, which may lead to legal issues. Intelligent vehicles are now designed with data a collection system, which provides information on the drivers, routes, destinations, and traffic patterns. These also collect data on the driver's behavior.
Finally, these trends in digital information era are inevitable. Therefore, the automotive companies must get ready to keep up the trends. The search for future-oriented advancements in automotive industry is on going. The digital revolution has been around, and you have no choice but to adapt and adopt to it.