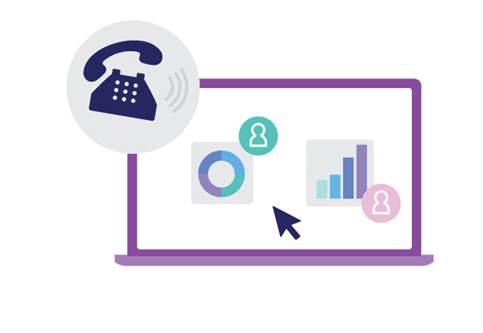 If you are running a pay per call campaign or accepting inbound calls, your secret to success is: Call Tracking. It doesn't only help you analyze how you performed on the call but also take the decision wisely.
In this post, we are going to talk about how call tracking can help to increase your revenue and result. And when I say result that means the conversion of the calls into sales. To do that, you need to understand the calls in a better way. Let's say we are working with pay per call which is usually an inbound call and so to get the best out of it, you need to know every in and out about the pay per call.
And what can be better than pay per call training which helps you not only understand from advertiser perspective but also from a customer perspective?
Let's now understand how this can help you increase revenue and result.
#1 Understand the context
If you are using the call tracking solutions then the call will be recorded and if due to some reason, that call has not been converted to sales, you can analyze it later. You can listen to your calls and try to understand why that didn't convert. This can be also taken as feedback.
#2 Use it for training
You can again analyze the calls and use those calls to create a training session for your call handler. Let's say if due to some unknown factor features, that call didn't convert then you can try improving it and adding those facts and features.
#3 Automate the calls
You can further make use of an IVR system which will route the calls. This won't only help you reduce the time user need to reach to the correct team or person but also reduce the human intervention while receiving the call. And thus, reducing the manpower which ultimately leads to budget management. You can use the IVR of any company which is led by Avaya.
#4 Do the Analytics
As the call tracking software records and provide the calls for further analysis, and so you can further use the audio analytics for the later use. These analytics will help you with the KPIs like the location from where you are receiving the maximum calls, average call duration, the context of the calls, etc. Also, you can use this data for further fraud analysis. These will help you identify the pattern for the fraud sales and you can take preventive action.
#5 Call Attributes
Although the conversion rate of the pay per call advertising is comparatively higher than any other form of advertisement. But still it is around 23-26% and so there is still a huge room of improvements. And what can be better than the analytics to find the room for improvements? You can check what went great on the call which led to sales and what went wrong with the calls which didn't make the sell. And then you can identify the difference between those.
Conclusion-
These were all about how you can use call analytics to increase revenue and result of pay per call campaign. This is really helpful and if you are an advertiser then you must use it for mutual benefits. If you are looking for call tracking software, we highly recommend using Ringba to manage your entire call tracking, routing and reporting needs.