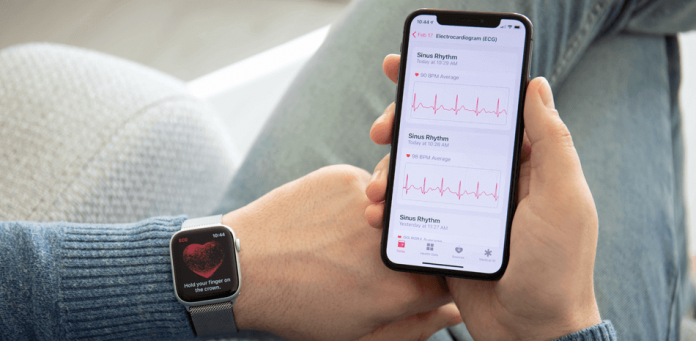 Wearable technology is revolutionizing the mobile app development industry with its continuously growing market share.
Today products like Smart watches, fitness trackers, and implantables are everywhere. From 2019-2022, experts predict more than a 100% increase in wearable device sales revenue, jumping from $33.78 Billion to $73.27 Billion.
Mobile apps in the healthcare niche are just one example of how the wearable device market has a huge potential for mobile app development. It doesn't matter whether you're an Android app development company or an iOS app development company, wearable devices come with different operating systems utilizing BlueTooth Low Energy(BLE) technology  to create convenience for their users.
What Are Wearable Devices and Wearable Apps?
Wearable Technology is a category of technology devices that are worn by a user either as an accessory or as a part of other materials like clothing. These gadgets connect directly through the internet, Bluetooth or through a smartphone to perform a number of functions by exchanging data between the network and device.
These processes are driven by applications that are developed for these devices, hence called Wearable Apps.
Wearable Apps have access to the device hardware like sensors and receivers to collect data from the hardware.
They utilize the help of the network they are connected to provide the desired output, based on the app's function.
How Are Wearable Apps Different From Mobile Apps?
User Interaction And Engagement For Input:
Wearable apps require limited user interaction for information gathering. They work automatically to collect data and display the output data from the app.
These apps are developed to reduce user input to ensure convenient usability while providing seamless functionality. Compared to mobile apps which are more interaction-dependent, wearable apps are designed and developed to reduce human effort in its functionality.
Device Specific Operations.
Wearable apps use APIs specific to the device they are embedded in. These APIs cannot be used on other platforms or devices.
Wearable apps cannot be used on other devices or even the same device of other makers. Mobile apps on the other hand are flexible and can be made use of on different mobile phone models.
How Can Apps Make More Money Through Wearable Devices?
Mobile applications make money through a variety of techniques. This includes e-commerce, ad revenue, user data selling, and marketing strategies. These strategies can be further enhanced by tapping into the wearable app and device market.
Here are a couple of ways apps that are compatible with wearable devices can generate more revenue.
Convenient Usage Drives User Interaction:
Wearables are fashionable and convenient for users. As compared to mobile phones that require users to actively use their hands to check notifications or interact with apps, wearables don't rely on such effort.
They allow for a more comfortable user interaction, making your app a more regular part of their daily activities and life. Take for example, Fitbit. Health trackers in mobile phones require more active participation from users, which they might not be able to dedicate to the application on their phones due to busy schedules.
This higher engagement has the potential to generate more revenue through conversions and increase user retention and daily usage of wearable apps.
On a smart watch, this usage barrier is further lowered, driving more user interaction and usage. This makes it more likely for users to subscribe to mobile applications.
One example that symbolizes this is Apple's 2019 Q4 revenue results. Apple reported a record-high Q4 performance with $64 Billion in revenue despite slow iPhone sales. According to Apple's CEO Tim Cook, "It was an incredible quarter for wearables".
Wearable apps gives more room for brand visibility, more marketing opportunities through active user engagement giving brands this new tool in their kit to improve their financial performance.
For an iPhone app development company, this showcases the power of Apple Watch and the potential wearable app development has in the industry for increasing revenue for businesses.
Data Selling and Sharing As a Revenue Model:
Wearable technology is generating incredible amounts of data about its users. This data is incredibly useful and carries a lot of weight.
In a structured form, this data can provide specific insights into personal habits and human behavior. Apple has recently talked about the democratization of medical data and research their sharing of           Apple Watch data with health institutions.
This has the potential of opening more avenues for apps to earn revenue through data-selling. The important consideration here is to ensure user consent before sharing of this data and tech companies should take responsibility for it.
This gives rise to a new vertical for revenue generation and app developers should consider developing apps that are compatible with wearable devices to make the most of this opportunity.
Wearable Technology Is Still In Its Infancy
Much like mobile phones were in its infancy a couple of decades ago, wearable devices are still in its early stages of technological development.
At such an early stage, the growth projections are promising and highlights an opportunity for further market penetration for apps.
As such, it is essential for app development companies to start adapting to this technology and create apps that are compatible with these devices. Industry leaders such as Apple and Samsung are already utilizing this technology and spending billions marketing it to ensure its success and we need to be ready to take the competitive edge with this technology.
Author Bio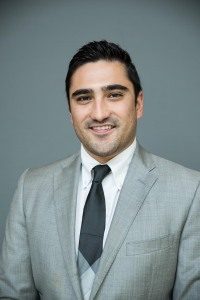 Ryan is an avid tech enthusiast and Regional Partner at Tekrevol, Houston, a leading app development firm. He's passionate about helping people through digital solutions, turning uncertainty to reality. As such, his expertise include data analysis, business strategy development, strategic marketing, asset management, and portfolio management.  When he's not at work, Ryan likes hanging out at Freebirds Burrito, sharing his love for the Houston Rockets with friends and colleagues.