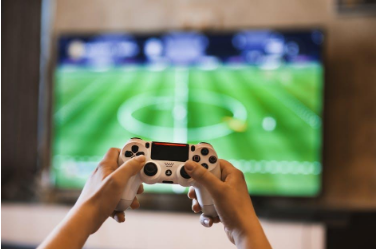 If you have a few old video games stored away in the back of your closet or in your garage, then it's about time you make some use out of them. We're talking about those old Nintendo games, Wii games, and any other games you haven't played in years. They're not doing any good holding up space in your home, so why not sell them and make some money off of them instead?
You can sell used video games on more platforms than you might be aware of. There are several great options to choose from as well to ensure you get a fair price. Learn some of the best ways to sell your used video games today by continuing to read below. 
Here's everything you need to know!
1. Selling on Amazon
If you're an Amazon shopper, then selling your games on Amazon could come with some good benefits. When selling your games here, you're selling them as a trade-in. This means that Amazon will reward you with points to use for purchasing items on their site. 
If you're a big Amazon shopper, this could be worth selling your games to Amazon on its own. However, there are more benefits to going this route. Once signed in to your Amazon account, you select the video game or games that you want to trade-in. 
Amazon will then send you the postage for you to print out at home. This postage is free for anyone selling games online. You then place your games in a box, tape the postage to it, and call it a day. 
Amazon makes the selling process easy and convenient. 
2. Selling to Big Chains
If selling your old video games from inside your home isn't an option, then consider selling them to some of the big chain names. These are the used video game stores that you see in local plazas or in the mall. Gamestop is one of these options. 
If you decide to sell your used video games to a place like Gamestop, just be sure to go with the store-credit option over the cash option. Accepting the store credit will get you a fairer price for your games. This is the best way to sell if you're looking to purchase some new games to play or buy new equipment. 
You can also wait it out until the big chains like Gamestop decide to release a new gaming console. When this happens, they normally have trade-in deals for used video games. Trading in your games during a special will get you the most bang for your buck when selling to big chains. 
3. Selling Privately
Selling privately is one of the best ways to make the most money on used video games. When selling to a third party, you have to consider their need to make a profit. This means that they won't be able to offer you the best deal possible. 
When selling to a private buyer, however, you're selling to the person who wants to keep the video game. These people are willing to pay more money for the games because they're not looking to make a profit. They want the games because they see the value in them.
Some examples of selling to a private buyer would be selling to a game collector or selling to an independent business proprietor. 
4. Selling to Local Retailers
If you'd rather not sell to a big chain, but would still like to bring your video games into a store to sell, then check out some of your local retailers. There are plenty of shops out there that specialize in a variety of multimedia products. These places loved to purchase used games, and you might find that you get more money for them this way.
Selling to local retailers is also a good way to get rid of those ancient video games that the big chain stores won't purchase. It's also fun to look around these stores and browse through all of the classic items they have while you're there. Chances are you'll find something you'd like to purchase and can take full advantage of the store credit option. 
5. Selling to Decluttr
Decluttr is an app that's available on iPhone and Andriod devices. This is the better option for you if you're in the middle of a move. You won't have to go out of your way to bring your old video games to a store near you. 
Instead, this app allows you to scan the barcodes of the video games you no longer want. The app then sends you postage for you to print out at home. You'll box them up and ship them out. 
When your video games are received, you'll be given the money for them. Before sending out your box of video games, the app will give you a quoted price for them. This will be the amount you receive once the games reach their destination.
6. Selling on Facebook
Our last option for you to sell your used games is to sell them on Facebook. The Facebook Marketplace allows you to reach a large audience. This audience might consist of private buyers, local retailers, and more. 
You never know who might hit you up for your used video game listing, but the good thing about selling them this way is that you can allow buyers to compete with one another. When posting on the Facebook Marketplace, other interested buyers can see when others are commenting and inquiring about your listing.
This drives up the competition, and you might get a much better deal selling this way. 
Use These Tips to Sell Used Video Games Today!
Why let your old video games pile up in the corner of your closet? If you no longer have any need for them, make money off of them! Follow these tips listed above to sell used video games for a fair price today!
If you found this post to be helpful, then visit us regularly for more!