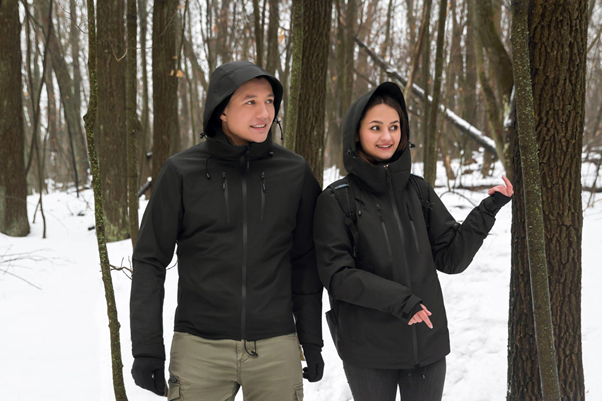 Hailed as a "wonder material," graphene is one of the most recent materials to come into the market.
It consists of a single layer of carbon atoms set in a hexagonal lattice. This structure gives the material exceptional properties, including one of the strongest on the planet.
Also, graphene is the thinnest material to have been discovered on Earth, which makes it suitable for outdoor apparel.
With that in mind, let's take a look at the benefits of graphene-infused jackets, including what the GAMMA jacket has to offer.
Why Is Graphene So Amazing?
Graphene's carbon composition and unique structure make it virtually indestructible but super lightweight at the same time. This also shows up in a few other characteristics that make the material just about perfect for use in outdoor apparel.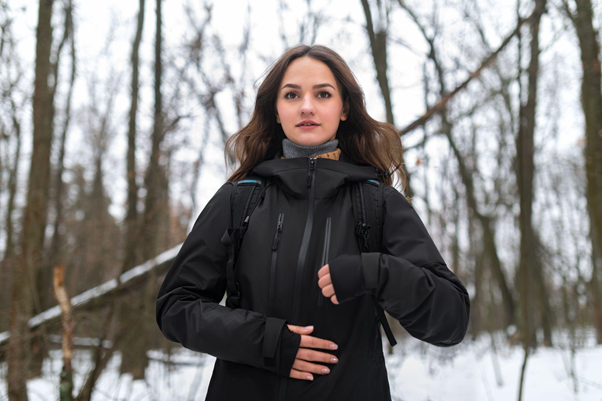 1.       Breathability
Graphene doesn't sacrifice breathability for strength. The nanopores allow graphene-infused jackets to repel excess sweat and heat on the inside and keep out cold air and external moisture.
With a graphene-infused jacket like the GAMMA, you can wear it in any weather. When it's cold, the jacket will boost your natural ability to regulate temperature. That's because the material picks up the heat from your body for even distribution throughout the jacket's area.
On the other hand, you're not going to feel sweaty or too hot in warm weather either. Graphene's latticed structure does a great job of keeping you cool without letting the heat in.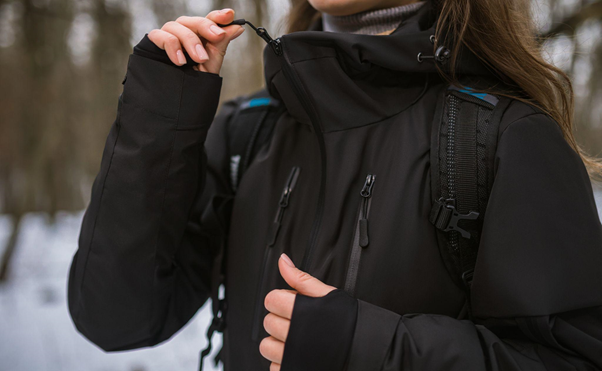 2.       UV Protection
You might not expect a jacket to protect against harmful UV rays, but that's just what graphene is capable of as well. Again, it's owing to the material's intrinsic properties.
When rays of sunlight hit the jacket, the material repels them, which serves a dual function.
Firstly, the rays can't penetrate down to your skin and cause sunburns. Secondly, it prevents heat from getting trapped inside the jacket to help you stay cool.
As a matter of fact, the GAMMA's SPF rating is 100+.
This means that it's going to take 100 times longer to get a sunburn when you're wearing the jacket than when you have nothing on. In comparison, most sunscreens have an SPF rating of between 30-50.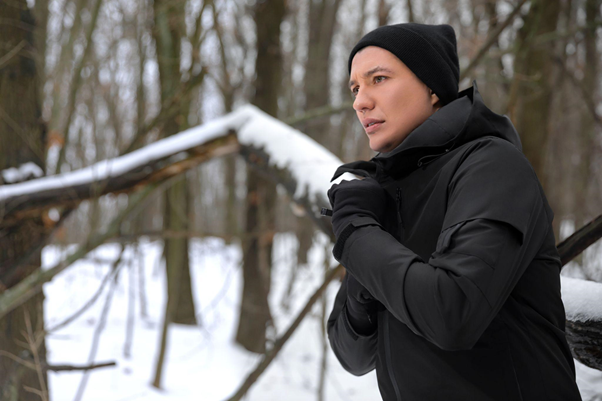 3.       Strength
Studies have shown that graphene is about 200 times stronger than steel. That might sound amazing, but what can you expect from a graphene jacket?
You can try as hard as you can, but chances are you're going to fail to puncture or tear the jacket. It's also scratch and abrasion-proof.
When Wear Graphene, the manufacturer of the GAMMA jacket, tried to cut the jacket with a sharp knife, it didn't budge at all. The insulation material will become exposed if you ever attempt to do that with an ordinary all climate jacket.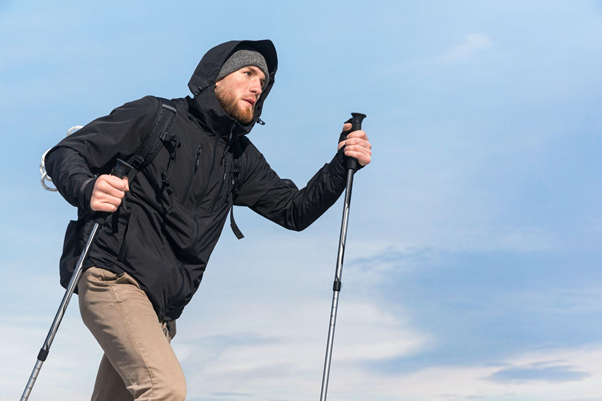 4.       Odor-Proof
Imagine that you hike all weekend and throw your jacket in a backpack when you get back home. That jacket will have to go straight to the cleaner or it's going to smell musty.
This is because regular outdoor apparel collects moisture and sweat. As a result, fungi and bacteria can grow on the material's surface and cause a foul smell.
However, this won't happen with the GAMMA.
The graphene-infused fabric neutralizes odor with ionic conduction. This means that the jacket can move negatively or positively charged atoms out of the hexagonal lattice so contaminants won't stick to it and cause an odor.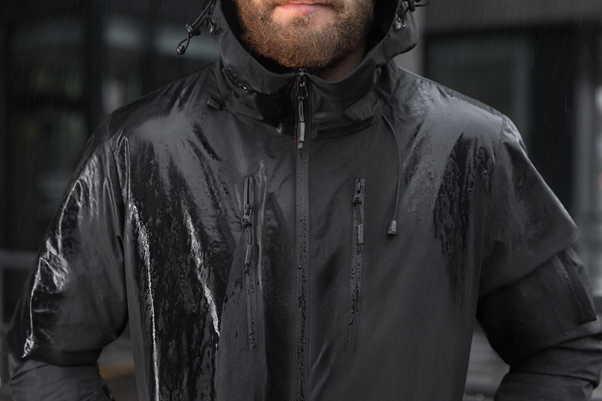 5.       Wind Resistance
The atomic bonds in the hexagonal lattice are compact. Plus, the GAMMA features a proprietary weave that makes the material even more resistant.
The combination makes the jacket impervious to wind and water. You could find yourself in a monsoon and still be warm and dry if you're wearing this jacket.
In fact, the jacket can withstand winds of up to 50 mph, making it great for biking adventures and high-altitude hiking. And if you ever need extra protection, there are three built-in heaters with just as many settings.
Additionally, the jacket has adjustable pull cords so you can seal it thoroughly to close off any wind at the neck or waist area.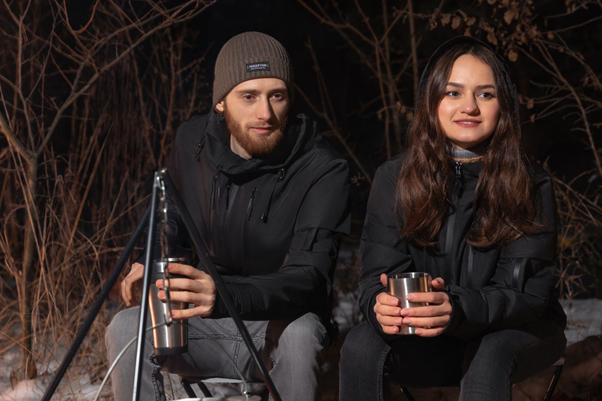 Material for the Future
Without a doubt, graphene is one of the most promising breakthroughs in all-weather apparel. The material offers an unbeatable balance of weight, durability, and thermoregulation.
Not only that, but graphene makes outdoor jackets more versatile. Whether it's the fall or the spring, you're not going to look weird coming to work wearing the GAMMA jacket. It's a jacket that can go with most styles thanks to its universal design and colour.
If you want to find out more about what makes GAMMA one of the best jackets available, check out the manufacturer's website at https://weargraphene.com.