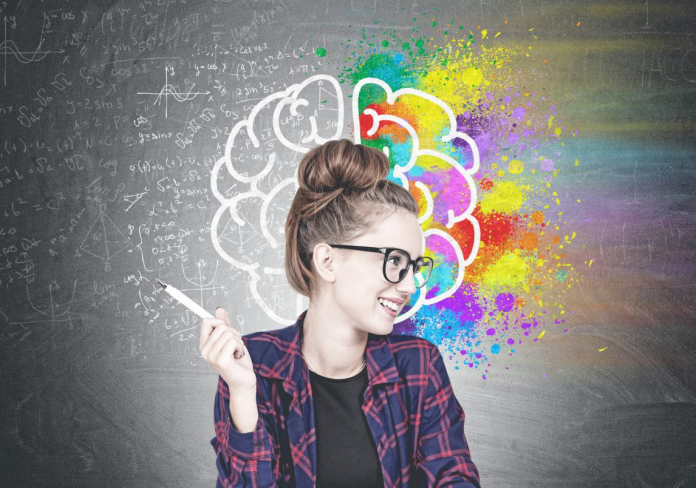 Did you know that worldwide, up to 56 percent of employees are so dissatisfied with their jobs that they want to quit?
If you have a creative mind and you're stuck in a nine-to-five dead-end job, you may feel the same way. Creating something new and exciting is way more fulfilling than filling in Excel spreadsheets all day, right?
So, when you choose your career path, think outside the box and pick creative careers instead.
But what kind of jobs for creative people are out there? Can you really make a career from something that many consider as a hobby? Read on to find out!
Best Jobs for Creative People
Steve Jobs said, "The only way to do great work is to love what you do. If you haven't found it yet, keep looking. Don't settle."
Yes, don't settle. Even if you're halfway down a career path that isn't what you dreamed, you can change your mind. You've only got one life to live, so live it!
Check out these 10 careers for creative people, which you can start up at any point in your life.
1. Writer
One of the first creative career paths you could go down is becoming a writer. You could try journalism, essay writing, copywriting, or content writing.
We're living in the age of blogging. Blogging is also a great way to unleash your passion for writing and get paid for it.
You could even be the next J.K. Rowling and try novel or script writing. Of course, success doesn't happen overnight. So you may be able to write novels on the side while doing other writing jobs.
2. Musician
If you can sing or play an instrument there are many creative jobs you can try. If you've got the talent, you could belt out tunes for audiences in clubs, theatres or concert halls. From a music teacher or composer to session musician or recording artist, why not use your talent to make some dosh?
Even if you can't sing or play an instrument, there are other creative careers in the music industry. For example, an audio engineer where you work at live concerts or in a recording studio.
3. Graphic Designer
There are also many careers for creative people in the tech world.
For example, graphic designers. These professionals create everything from advertisements and logos to websites and billboards. They need a constant flow of ideas to make their designs stand out from the crowd. Other than that, there are many companies that open graphic designer jobs in San Francisco, Seattle, and Los Angeles.
Another job down the same path of graphic designing is becoming a video game designer. With ever-advancing technology, game designers are key players. They need to constantly invent new worlds, storylines, characters, and more.
4. Arts and Crafts
If you were good with arts and crafts at school, there are many creative careers you can try. Art directors, art teachers, painters, and cartoonists. Also sculptors, glass blowers, jewelers, woodworkers, and many more are creative jobs worthy of an artist.
Art also covers photography. Weddings, websites, restaurants, events, travel, journalism, bloggers, and more. While there is stiff competition, there is always a need for creative photographers.
5. Architecture
Works of art are also found in buildings. Yes, you need a creative mind to be an architect. Designing buildings that are attractive yet functional take artistic ability and mathematical skills.
6. Interior Design
Art seeps over into this category too. You need an artistic flair to be an interior designer. From choosing the lighting of a room to the flooring, furniture, and color scheme, creativity is vital.
As well as active imagination, you also need to learn about layout, function, building regulations, and more. Interior design covers a wide range of locations too. It's not only in the home, but you can also design offices spaces, hotels, airports, schools, restaurants, and the list goes on.
7. Fashion
One of the best careers for creative people is in the fashion and beauty industry. Become a trendsetter and start fashion designing. You need a good eye for color and texture, and a TON of creativity to make it in the tough world of fashion.
Makeup is basically a work of art painted on a person's face or body. Whether you're dressing a bride or transforming an actor into a zombie, makeup artists need an artistic flair.
8. Floristry
Floristry isn't just throwing together a bunch of flowers, it's another work of art. Choosing the right flowers and greenery for an arrangement takes creativity. It also takes a keen understanding of the emotions that different flowers portray.
You also need a good knowledge of how to take care of flowers. And great organizational skills. Fresh flowers mean you always have to work within a tight time frame.
9. Film and Theatre
One of the most interesting creative career paths you can go down is show business. Work as an actor in film or theatre. Becoming someone other than yourself can be an immersive and creative experience.
Film and theatre include other film making job opportunities too. For example, film editing, directing, script writing, prop building or choreographing dances.
10. Advertising
One of the best jobs for creative thinkers is advertising. The BEST advertising agencies have the BEST creative thinkers.
Think about it. It must have taken an imaginative mind to come up with the three frogs croaking, "bud" weis" "er" for the iconic Budweiser commercial!
Ad companies are always looking for fresh ideas to promote a product or service. It's all about inspiring potential customers and coming up with new ideas. This face-paced career will definitely keep you on your toes.
If advertising is something you're interested in, check out Miami Ad School for the best start to your new creative career.
Love What You Do
As you can see, there are many jobs for creative people out there. All you need is confidence in yourself, passion, and a sprinkle of imagination. With so many creative career paths to choose from, which will you take a walk down?
If you're ready to take on a new line of work, you need to blow the dust off your resume and make sure it's in order. How can you keep your resume fresh and up-to-date? Find out here.