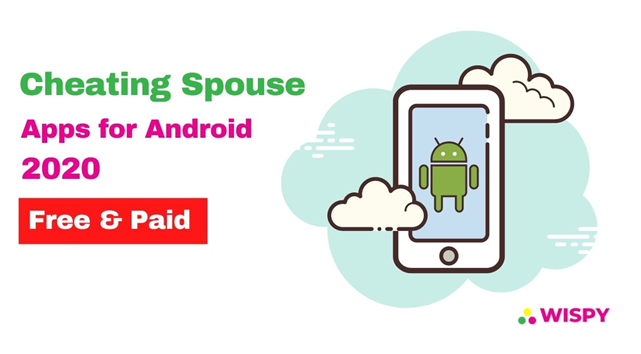 Throughout the programs You're Going to Read around here, you will find out how to grab your partner if he's cheating. It is possible to monitor your spouse with no knowledge. These are tried and tested alternatives to ensure your data and lifestyle stay private.
So, without waiting, let's dive into the very best cheating partner programs for Android phones, which you may utilize.
Cheating Spouse Apps for Android
1. TheWiSpy – Android Spy App
TheWiSpy android spy app accessible for Android. If it comes to catching a cheating partner, it may find the work completed (although not like the top two entries).
TheWiSpy can also be among the greatest free spy apps for Android with no target telephone.
To get started with the experts, TheWiSpy also includes an internet interface. You Can get its dash from any internet browser of your choice. But, I'm not actually a fan of its own dash and I believe that they should enhance it a little bit.
Its attributes are primarily focused on social networking app tracking. However, aside from that, it may provide a couple different items too. TheWiSpy needs you to root on the target telephone.
Rooting simplifies the safety of this apparatus and may infect it with Viruses and malware. Also, but additionally, it will show to a partner that they're being tracked. Hence, I personally favor programs like TheWiSpy that do not require rooting whatsoever
An Individual would think that using its own drawbacks and lack of attributes as in comparison to TheWiSpy, its cost may be somewhat slashed.
2.Cocospy
I know I said nothing could be great since TheWiSpy, and I'll still Highlight on that. But, our 2 entry in the listing, Cocospy, provides TheWiSpy a very hard competition. It's the only program in this record that may do up to TheWiSpy.
Cocospy is among the very best phone tracking programs on the marketplace. It Has options for the two iOS and Android. For Android, Cocospy does not demand that you root on the telephone too (no more jailbreak to get iOS).
Further, in Addition, it includes an internet interface that can Provide you simple Access to all its attributes. To have a look at its free presentation, you may go to this page.
It's used by tens of thousands of customers all around the world. All of Them can vouch for the own services. If you're using it, then you can catch your cheating partner within minutes.
I suggest you begin using it immediately (in case you are not picking TheWiSpy). It is Not' that pricey when compared to TheWiSpy, and is equally as excellent. Last, I sawthey had been offering substantial discounts also.
3. Minspy
Minspy is just another among those finest phone spy apps which could assist you in catching a cheating partner. Although, it's designed more for parents that wish to spy on their children.
The Great thing about this instrument is that it does not require you to root the goal telephone. But without rooting, the characteristics it provides are not that many.
Like I mentioned previously, parents can track their kid's activities with Minspy. Therefore, nearly all of its features are all made to perform a restrictive role.
By Way of Example, you can limit any program of your choice on the Target telephone. Additionally, you can track the sites and block any sites you would like.
While TheWiSpy or even Cocospy offer these attributes too, they have so many others to provide also.
In spite of the absence of features, the cost isn't really less.
4. Spyine
It has all of the needed features like societal media monitoring, message Monitoring, call tracking, etc. You may check this to understand how to read text messages using Spyine.
It's Many of features capable of monitoring the Majority of the information of the partner's Android phone. It can catch all of its action, has keylogger, and will show you their societal networking messages.
On the other hand, the interface is not really like the programs that best this listing. Additionally, it costs twice as far as TheWiSpy.
No point in using the program with comparable attributes and so higher cost.
5. Mobistealth
Mobistealth can monitor your spouse's telephone in addition to a computer.
To monitor your partner's Android smartphone, you do not need to root it To utilize Mobistealth. Further, Mobistealth has a broad collection of attributes.
These vary from social media observation to call tracking to see Their browser history.
It's the costliest alternative within our listing. You can Find the same Attributes and much more for only a fraction of the cost if you go for Cocospy or even TheWiSpy.
But if you have a Good Deal of cash to squander, Mobistealth is a great option also. I only hope they make improvements to their dash shortly.
The Way to Choose Which Cheating Partner App to Work?
Picking a program for grabbing your Spouse cheating can be difficult. This is particularly as there are many alternatives to select from, and many individuals aren't that technologically educated.
So, here are some factors That Will Help You make your choice:
Characteristics:
When Folks cheat, then they tend to conceal their traces. That is why you want a program that will show you each piece of information on their cell phone. Whenever you have access to their place, social networking conversations, SMS texts, and much more, there's no prospect of them having the ability to conceal.
Most Android spy apps require you to But, rooting is rather negative and may damage an Android apparatus and make it vulnerable to attacks. That is precisely why this list concentrates on programs that may function without rooting.
If you take all these variables into account, you'll realize that some of the best five programs on this listing fulfill the criteria fairly well. Out of these, TheWiSpy is an obvious option if you would like an app that experts every requirement.
Wrapping Up
Now You've seen the best android spy apps to grab a cheating partner. I'm sure your life has become rather simpler. All that's left today is deciding which program you need to use and beginning with it straight away.After all, even if you suspect your partner is Maybe cheating, it's not a fantastic idea to wait patiently. I hope that you Have nothing to be concerned about!