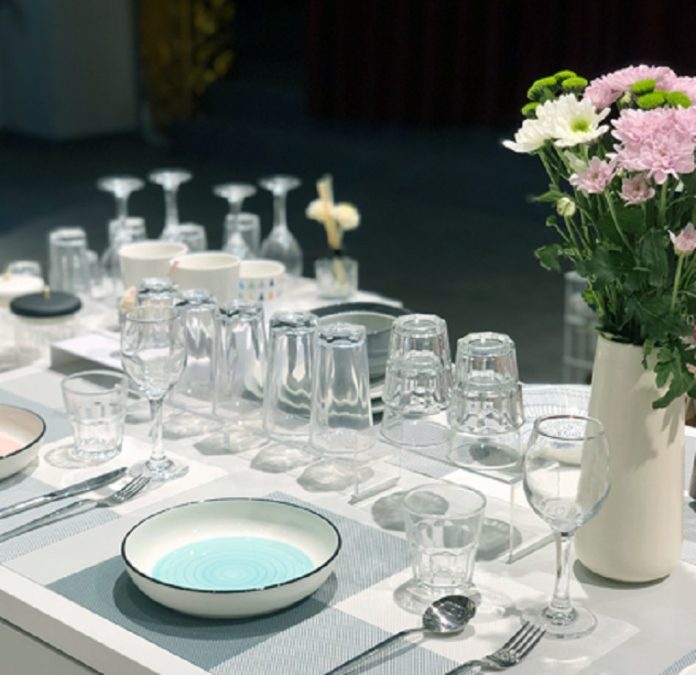 Many of us have ever dreamed of being our own boss and making a big fortune, but not everyone is crystal-clear about where to get started. One path to start your own business is to buy a franchise. If you are the one who is not satisfied with the current workplace, or the one who wants to expand his or her business, you can read on to see how you can get inspired.
What is a franchise?
A franchise is a business opportunity that enables the franchisee to sell the franchisor's products or services, and receive the expertise and experience in return. This type of business has been gaining popularity across the globe these years for its apparent advantages. For one thing, it helps franchisees to start making profits as they open a franchise store. Franchised stores have established brand power which will attract customers even on the first day. For another, it can significantly reduce the costs and risks in starting a business. All the support provided by the franchisor is included in a franchising agreement, such as financing, marketing, operation management, and training. Take for example XIMIVOGUE, a Korean-based household consumption franchise store. With a small investment, you can open a fast fashion department store with overall support from the franchisor. So, you don't have to worry about starting your business with zero experience. Franchising is such an inexpensive way to run your business that it becomes trending these days.
A must-know before you buy a franchise?
You had better make a decision whether you should be a small business owner or a franchisee. And a self-assessment can clearly help to determine whether or not franchising is suitable for you.
Exciting as it sounds, becoming a small business owner demands enormous courage and wisdom. SME owners have insight and foresight with a demonstration that they are very familiar with the industry. Besides, they enjoy making decisions independently, and they are willing to take their own risks in building their brand.
On the other hand, if you prefer the existing business system and guidelines, franchising may be a better choice for you. A franchised store will save you a lot of troubles if you are not sure how you are going to do with your business plan. However, buying a franchise is not necessarily meant to lead you to victory. Without extensive research, you are likely to meet with some headaches in the long run.
How to choose the right franchise?
Once you've decided to buy a franchise, take time to understand the fundamentals of it. After that, delve into the market research. What kind of franchising opportunity offers you the highest potential to succeed? What factors should you consider? Let's check it out.
1. Established Brand Recognition
An established brand can bring you a customer base which takes years to build. With better brand recognition, your customers know quickly what kind of services and products you provide and come to your store from day one, increasing your possibility of success. A case in point is XIMIVOGUE, one of the best designer brands of household goods. Its strong brand recognition attracts more and more franchisees, with over 1400 franchised stores springing up in the world in the past three years.
2. Promising Industry
A promising industry is a good start. That does not mean you should choose the most popular one. You can think about other industries that provide people with indispensable products and services. For example, the sector of household goods presents broad market prospect, those franchise brands like XIMIVOGUE are still good choices for most people. But if you are not familiar with the industry, you had better do independent research to evaluate it.
3. Stable Profitability
You are going to make a significant investment and take risks on your own. Therefore, make sure the franchising business can produce the financial results that can sustain your livelihood in the short run and create financial security in the long run. Compare your choice with other franchisees to see whether their revenue and profit objectives are achieved. More importantly, focus on your budget to determine whether you have the capital to buy a franchise and anticipate whether your expected incomes can cover the operating expenses.
4. Long-term Sustainability
You are going to be a business owner and look forward to long term success. So, find those franchises that have huge growth potential but have been in business for a long time. Besides, pay attention to the earning potential, the franchise agreement and the required investment. You might take an overall consideration for the sake of a substantial return.
Conclusion
If you have a flash of ambition to be your own boss, just give it a go. With the four tips above, I believe you can choose your ideal franchise. The key to success is to draw on the existing resources that a franchise offers you while differentiating your store just enough to attract customers who may be on the fence. Starting a franchise store is not that difficult as you expect. If you think you can, you can!