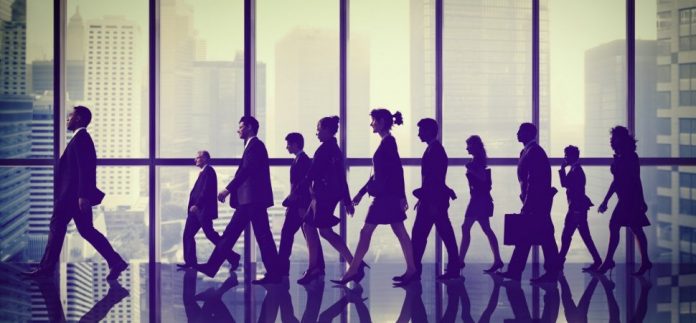 When you're starting out for a career in business, you'll already be aiming for the top – there's no use being in business if you're not going to strive for the best with the highest amount of sales you can possibly achieve. Furthermore, to succeed in business you need to strive for being a great leader and not a follower if you're looking to reach the top of the chain and develop your skills as much as you possibly can; cementing a great service, teamwork and a prosperous business endeavor.
There are many ways in which you can prepare yourself to lead within business, and the following five methods can show you how.
Study for a Business Course
Let a business qualification help you to reach your maximum potential.
Flexible online courses like those offered through https://online.vu.edu.au/ mean you can study around existing work or commitments, meaning it's never been easier to develop your business skills even further. You could do this alongside a business position you're already working at in order to develop your leadership success on the sidelines.
You will always benefit from learning a little bit more about business and the related valuable skills, no matter the area you're working in.
Be Goal-Oriented in Everything You Do
Good leaders have big goals, and those who are successful at business always understand what they are striving for on a daily basis. Goals can be big or small, long-term or short-term, but you should always have them, and always understand what kind of end result you're looking for when you make any decisions within business.
By preparing goals for yourself and your business, you can more easily lead a team to strive towards the same end result, and help others to better understand what it is you're aiming for.
No business can hope to succeed without any sort of clear goal or ambition. You should also look to set personal goals for your development, too, alongside your main business goals. Achieving personal goals can help to push you forward in a more encouraging way when you are trying to grow your business.
Be Confident
This doesn't necessarily mean being overly assertive and considering everything as one big sales pitch. Having confidence and believing in yourself means you're more likely to get on the right path to success. Even if you make mistakes and suffer setbacks, have enough confidence and self-esteem to know that you're capable of always getting back on track. Other people, whether colleagues, employees or business partners, will react more positively to a confident aura.
If you don't trust yourself to work hard and do the right thing, then nobody else will trust that you can do it, either.
Get into the right mindset regarding anything you strive to achieve within business, and the rest will follow.
Master Your Communication Skills
To lead in business, you need to be a highly effective communicator. If your business acumen is up to scratch but your communication skills could use some improvement, then look to develop these skills whenever you can.
Good communication is essential in business between employees, associates, consumers, clients and any business contacts you deal with. Others need to trust that you can communicate efficiently and that you mean what you say when you say it.
Furthermore, if your business efforts will see you pitching ideas and products when trying to make sales, then you need to be sure that you can communicate successfully in this sort of environment.
Be Sure to Lead by Example
You need to be a person who others will want to follow, and have the kind of characteristics everyone will look up to. When developing your business skills, be sure to develop your personable skills as well. Getting ahead in business and aiming to lead doesn't mean that you have to be ruthless and unrelenting; you should keep your humility and kindness intact along the way, to be sure that you're not only a successful business leader, but a likeable person, too.
In order to be a good leader, you need to be able to work with people to achieve the same goals rather than be a dictator. Lead by example by ensuring that you put in your fair share of the work, help others with their own aspirations and work on an equal footing wherever possible.
In Summary
Being an effective business leader means caring about what you do, and having passion for your own personal development as well as your business goals. It means striving for the best for yourself as well as inspiring others along the way.