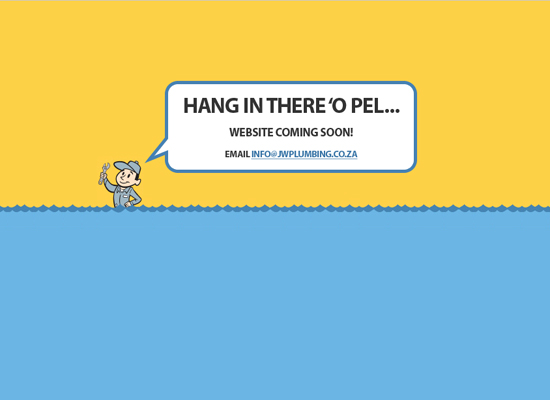 Many people think that coming soon page is simply a page which tells the visitors that a website is about to be launched or is under construction. But actually coming soon page is more than just that. The main purpose of a coming soon page is not to tell people that the website is not functioning. On the contrary, it is supposed to be used to tell people that the website is about to come with something amazing, which they should anticipate.
Therefore, if you treat your coming soon page simply as a tool to inform people that your website is currently not functioning, you are missing out on something big. With the right design and message, coming soon page can be a great way to increase brand awareness. So, if you want to create an effective WordPress coming soon page, here are some tips to help you.
Build Excitement
If website is a movie, then coming soon page is the teaser. And just like a teaser, the main job of a coming soon page is to build excitement for the real product that is your website. Some of the best ways to build excitements are as follow:
Design is very important. Do not stick with conventional black and white page with unappealing choices of font. Be bold and creative, but most importantly make sure the design can perfectly describe what your product is all about. You also can include a countdown so that the visitors know when the website will be launched.
You have to put attention to the wordings as well. While there is nothing wrong about putting a simple "Coming Soon" on the page, it will be better if you can be more creative with your wordings. You can say "Something Epic This Way Comes" or "Be the First One to Know". Besides capturing people's interest, make sure the wordings also reflect the characteristic of your brand.
Use SEO
Don't wait until your website is ready to start your SEO campaign. To get ahead of the competition, you must optimize the coming soon page as well. Put keywords on the right places, and it is also never too early to start link building. You definitely know that getting results from SEO can take months. So, you have to start it as early as possible. It is okay if your website is not ready because you can utilize coming soon page first. Coming soon page can be prepared fast, especially since there are plenty of excellent WordPress plugin you can use to create simple yet attractive coming soon or under construction page.
Collect Information from Visitors
You are using your coming soon page wrong if you don't use it to collect information from your visitor. When it comes to coming soon page, people rarely go there by mistake. They are there because they want to find out something about your product. To make sure those people will come to your website again once it is ready, you will have to notify them. If the visitors are willing to leave their info, it is a sign that they are interested with your product and those are the kind of customers you want to keep in touch with.
Include Sharing Link
One of the most important things every coming soon page must have is social media sharing link. As a new website, it is going to be hard to gain traffic from search engine search. So, to increase traffic to your website and make more people know about your website, social media sharing link can be very helpful.
Don't Be Mysterious
Being mysterious, revealing partial information that sparks curiosity is one of the most popular ways to build excitement. While it will work for other things, mystery is not the best policy for coming soon page. People visit the page because they want to know what your product is all about. As a result, it must contain information that can attract them to leave their emails and also visit the website again once it is officially launched. If you opt out the important information about your product and website just because you want the coming soon page to look mysterious, the visitors will not be able to grasp what your product is all about.
A coming soon page must be concise and this is one of the biggest challenges. You have to be able to convey enough information about your product and make sure it is attractive enough so the visitors will come back when the website is launched. If you manage to combine all those elements together, your coming soon page will successfully bring more buzz for your product.