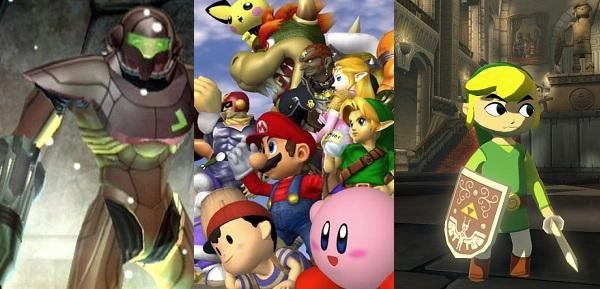 It is not a secret that every Nintendo enthusiast has a soft spot for GameCube. This iconic gaming console was launched in 2001 in Japan and North America, and then arrived in European region a year later. Even though it was immediately overshadowed by its competitor, Sony's PlayStation and Microsoft's Xbox, it is undeniable that GameCube's extraordinary games were a huge part of our life at some point.
Speaking of GameCube's games, there are several legendary names that completely took the gaming world by storm at that time. Even though it has been more than a decade since the gaming console was discontinued, GameCube's games are still very popular and many people are still religiously playing it now. Thanks to the presence of GameCube Roms, we can even play those nostalgic games in modern gaming consoles.
If you are in the mood of going down the memory lanes, playing GameCube's games will be a great idea. Here are some of the classic games from the great GameCube days that you should play again.
Luigi's Mansion
This game was the result of Super Mario's craze in the late 90s and early 2000s. In this horror themed Nintendo game, Luigi finally took the center stage. With his quirky ghouls-sucking vacuum cleaner, Luigi went on a spooky adventure in a scary mansion to save his buddy, Mario.
Luigi's Mansion might not be as popular nor revolutionary as Super Mario and its never ending series. However, it certainly brought something refreshing. The creepy vibe and its captivating effect were something new for Nintendo. Definitely a must try for every gamers who love Mario series.
Animal Crossing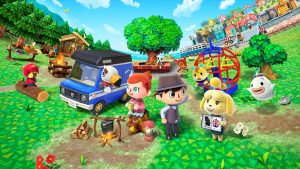 Playing Nintendo is not all about shooting thousands of enemies or getting your car to the finish line first. There are times when you simply want to relax, and enjoy the game without time constraints or the fear of being the loser. If that is your purpose of playing games, then Animal Crossing is one of the best choices.
Animal Crossing is a very laid back game. It might not have the most exciting game play, but that is actually the charm of this game. There is no scary monster to kill, or even scarier monster that dedicated their life to kill you. All the characters are friendly and all smiles. Yes, they are very demanding, and you will have to run around the town doing errands for them only for the sake of looking at their new sofa. If you miss playing this game, Animal Crossing is now available in Android and iOS. But if you want to play the original game, you can find the Roms and play it in your favorite console.
Pikmin 2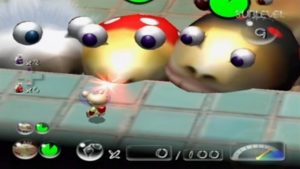 Pikmin 2 was launched in 2004 for CubeGame console, following the success of the first installment. Pikmin 2 brought all the good things from the first series, but with some improvement. While the game has 30 day limit in the first Pikmin, the second installment allows players to enjoy the adventure with the cute creatures as long as we want.
Pikmin 2 also has two captains, Olimar and Louie, instead of one. Both captains are capable to lead the Pikmins separately, opening a whole more exciting world for us to play. The second series also introduced two new Pikmin types. The purple ones are known for their powerful attack. Meanwhile, the white ones have poisonous shots up their sleeves.
Mario Kart: Double Dash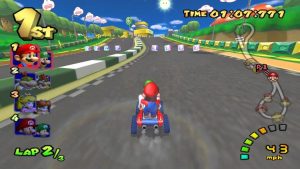 Double Dash is GameCube's take of the iconic Super Nintendo's Mario Kart. The concept of Double Dash is still the same with Mario Kart, but it came with some twists that made it more interesting. For the first time, Mario Kart came with two riders instead of one—one acted as the driver while the other one threw weapons to the enemies. The game was available with plenty of new modes and various interesting extras to unlock. The fact that it also came with multiplayer mode also make this Mario racing game becomes even more interesting.
Viewtiful Joe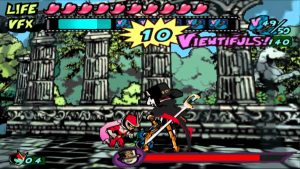 At first glance, Viewtiful Joe might seem like yet another 2D action game. But once you play it, you know that it was one of the coolest games at the time. This game was developed by Capcom, the game developer that brought us Resident Evil and Street Fighter.
The styling of the hero of this game is a masterpiece, simply different than other similar action games. Furthermore, the fighting style is also very attractive. With the combination of slow motion and high difficulty acrobatics, 2D games had never been more interesting.