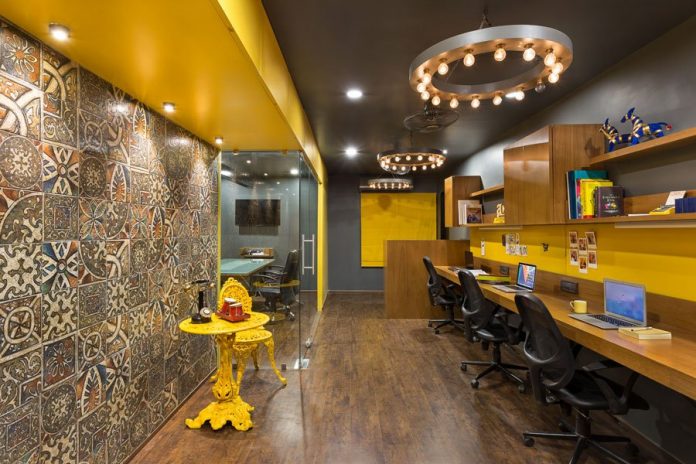 If you want to build strong relationships in your business and enhance your business communication, you should know how to plan and deliver professional office events. Whether you are launching a product with 500 people in attendance or an employee training for 20, you need a deep understanding of the crucial elements of event management. However, managing office events is no easy feat. Fortunately, there are things you can do to make the process easier.
Create an Event Management Office
It helps to have an event planning team to take care of the details. After all, with all the many elements to take care of, a team will be more efficient in ensuring everything falls in place. Furthermore, each team member will play a different role to fill every gap, minimizing the chances of overlooking crucial requirements.
As such, some roles you can assign include:
Event Manager or head to lead the event strategy and set the vision

Marketing Coordinator to supervise the team

Sales or customer lead to facilitate the relationship between the team and customers and guests.

A designer who is in charge of the event's visual components

Onsite lead to serve as the go-to person on the day of the event

Event Technologist to collect data at every stage of planning and event synchronization.
Design an Event Concept
With an event management office in place, the next thing to do is create an event concept. This is the roadmap that defines everything you need for a successful event. However, if you don't know what your event concept should look like, you can download some templates online. Alternatively, you can have a top event management company design one for you. Accordingly, the event concept should define the following factors:
The Event's Purpose
Upon deciding to host an event, the first step in getting started is to define what you want to achieve. Why are you hosting the event, and what do you want from it? For that reason, you must clearly define the goals and objectives before making any other commitments.
Likewise, what kind of activities do you want the event to incorporate? To illustrate, consider if you will host the event in the form of an educational seminar, recruitment drive, end-of-year party, or product training? Given these factors, you will be in a better position to determine other factors like the budget, venue, and audience or attendees.
The Budget
Additionally, you have to be realistic about your budget. How much money do you want to spend on the event, and how much is available? Experts recommend that you plan to use 10% more above the budget. Undoubtedly, things are constantly changing, and it helps to have a contingency fund to cushion you against unexpected expenses.
Once you have a budget, create budget checklists to allocate the resources accordingly. For instance, if you assign a large portion of the budget to decor and refreshments, you might not have enough left for a professional tech crew for the day. Without a doubt, the technology crew you hire can break or break the event. As such, focus on hiring experts to manage live presentations, photography, and pre-and post-event activities.
The Audience
One crucial aspect of your event concept is defining your target audience and the invitees to the function. Are you targeting the company's executives, business partners, alumni, employees, longtime clients, community members, managers, or a combination of all these groups? Granted, it'll be easier to cater the program to the audience's needs once you define who they are.
The Venue
Once you have a budget and audience in place, it's time to find a venue where you'll host the event and bring it to life. Naturally, it can be tempting to jump ahead and book a venue you've seen good reviews about without thinking about how it caters to your needs. Unfortunately, this might be the fastest route to making your event a failure.
Instead of trying to fit a round peg in a square hole, strive to build the event architecture first. Later, you can find a venue that best suits the specifications of your event for guaranteed success. Overall, the venue should be conveniently located, with a vibrant atmosphere, and comfortable for your guests. Most importantly, remember to make space reservations well in advance before the actual day of the event.
Logistics of the Day
Your event planning will not be complete without identifying the specific activities and necessary event specialists for the day. Accordingly, you must find, vet, and contract specialists to drive the event. These include:
Photographers

Caterers

Entertainers

Printers

Florists

Security personnel

Decorators

Audiovisual technicians

Sponsors

Speakers and presenters. To make the event lively and get value from it, you could consider inviting celebrities within your industry as speakers of the day.
Furthermore, ensure you determine a timeline for the event. Also, everyone in the event management team should know what aspects of the event to handle. Above all, ensure you work very intentionally to balance between engaging the attendee and allowing them some freedom in their schedule. If the variety you provide is not enough to keep them interested, you'll only end up wasting money on a vanity event.
Promote the Event
Without information about your upcoming event, people won't show up. Thus, it would help if you found creative ways to get the word out. For a smaller event, sending out invitations will suffice. However, for more significant events, you will have to use a bolder approach.
Fortunately, there exist a variety of promotional methods to advertise your event. You can place ads in the industry newsletter, promote the event onsite, or create a mailing list from your database. Still, you can use social media advertising, including Facebook, Twitter, and Instagram updates, promo videos, and guest blog posts.
Hire Event Planning Services
Despite having a planning team, you may still find it challenging to handle the entire event planning process internally. After all, the team still has to dedicate time to meeting other official duties and responsibilities. Their divided attention may compromise the quality and outcome of the event.
As a result, you may want to hire professional event planning services. Being professionals in what they do, they will provide guidance and recommendations for the best results. Besides, they have the experience to plan and create backup plans for
Team building events

Trade shows and expos

Fashion shows

Product launches

Holiday parties

Wedding parties

Educational seminars and conferences

Board meetings

Retreats and incentive programs

Company award shows, among others
Further, they have an extensive network with other event professionals, to help you have the best services for the day.