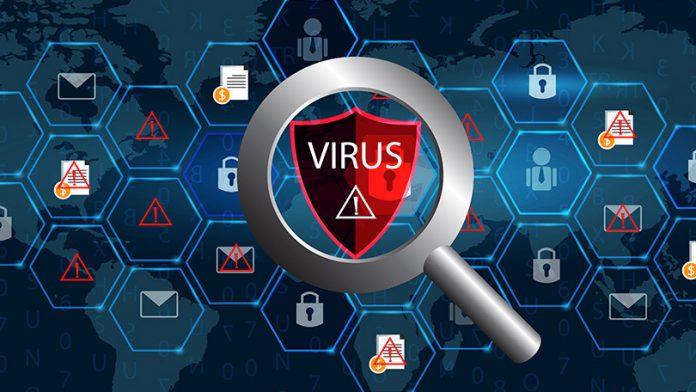 When computers run too slow, we not only lose time.
We also lose money we should have been generating instead of waiting for the company computers to do what they are supposed to do.
Needless to say, slow computers cause too much hustle. It's a good thing that there are no easy remedies. Whether it be file infector virus, browser hijacker, direct action virus or Malware, you can get rid of them.
Don't panic.
Having a virus in your PC does not mean that it automatically destroys your files. But they are usually more mischievous than damaging.
So make sure that you have a good security setting. 
Go to the hidden icon taskbar and choose the Windows Defender
How to prevent regular viruses for free
Most people don't know that their Windows 10 PCs already have a strong Windows Defender. It has a powerful scanning tool that can detect and remove malware. 
Here's how you can use your Windows Defender.
Step 1: Under the icon. It looks like a shield in the medieval times marked with an "x".
Step 2: A window will pop up. Click the Virus and Threat Protection. 
Step 3: Choose the Virus and Threat Protection Settings. This is to make sure that Real-time protection and Cloud-Delivered protection. Make sure that the last update that you see is the latest one.
Step 4: Stay in the security centre and scroll down to select Ransomware Data Protection. Turn on the Controlled Folder Access. This will make sure that your files are protected from ransomware. This means your data will not be encrypted and be taken for a hostage.
Step 5: Select Protected Folders though there are certain folders that are protected by  default. This includes your desktop, music, documents and favourites. To add more folders, simply click. Add a protected folder.
How to detect a virus on your computer?
To check your computer for regular malware and remove them on your own, scan your PC or laptop using the Windows Defender. The defender will run in the background by default but you can start a scan anytime.
Step 1: Open your Windows Security settings. You can easily search it when you click the windows icon and type defender in the menu.
Step 2: Choose Virus & threat protection then click the scan option.
Step 3: Click the Windows Defender Offline scan. Select Scan Now.
A quick scan can take 15 minutes to run. A full scan could take an hour or more. Your PC will restart after that.
The scan will automatically remove the threats in your PC or laptop.
To view the scan results, go back to Virus & threat protection then click the protection history. You can then delete them.
You can set the scan on schedule to automate this process. You can remove the regular viruses this way without any 3rd party antivirus.
On the other hand, you can still use other antivirus software. Here are some factors to consider when looking for an additional antivirus aside from your Windows Defender.
Detecting and Removing Malware
With today's social media world, there is now more virus that people can easily mistake for a harmless link with funny content. A fantastic antivirus will be able to detect spyware or adware for you.
Block Phishing Websites
Hackers are getting more creative. They create designs to get more information from you through fake emails or fake sign up webpages. 
VPN Security
A great antivirus should be able to allow you to browse anonymously and securely online. They encrypt your data with help from a VPN.
Removing Adware
We value our smooth experience when browsing the web. So there is nothing more annoying that sudden pop-ups add coming from everywhere. What's worse is that some ads made sure that it will be hard for you to turn it off.
Easy to Use
If you are not a tech-savvy person, removing a virus is similar to voodoo. It's too technical but you always want to make sure that all your files are safe. This is why it is important to choose an anti-virus that is easy friendly.
But remember that having a paid antivirus will not keep your computer 100% secure. The cybercriminal will always find a way to get through the firewall somehow. So expect a constant update in your anti-virus. It's vital to make sure that you are maximizing the use of your anti-virus with every update. This is why you must also get an antivirus with great customer support aside from its ease of use.
Cloud Backup
 The cloud Backup is a safe way to keep copies of your precious files so you do not lose these in case your computer gets corrupted with ransomware. You can also access the cloud anywhere you are with various devices such as iPhones, Android devices or iPads. You can now be at ease since you know your files are safe if your devices are hit with virus.
It is too much hassle when your devices don't work the way they should. If you are using it for your business, it could even make you lose money.
In case that all your files have been corrupted and it takes forever to load, you can get a laptop or computer repair in San Antonio.
Getting a repair from a trusted computer repair data recovery service provider. They can clean up your PC in no time while making sure that your files are restored the way they should be.