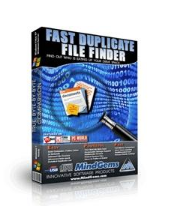 Your phones can not store extra and irrelevant data for a longer time. There are a number of reasons why your mobile phone software starts annoying you. 
The working capacity of your hard drive is not going to help you of you would keep on adding extra images and videos in your computers. You can not find them easily, this makes you wonder that your mobile is the worst choice you ever made. 
Even of you delete a number of files your storage space does not change a bit, this is because your cell phone automatically saves pictures in different folders. They are not visible sometimes in the form of thumbnails or cache. Duplicate phot finders are software designed to help you find out unwanted files such as images in your computer systems.
You can use different duplicate photo finder application for deleting extra photos. You can get a number of applications. 
Download the application, your play stores are the only option. Otherwise if you want to download through google then it can take a bit longer. 

After you have installed the application, set it for scanning your data. You will have to select the folder or drive which you want to check. 

Check the chosen files. You might not be able to preview the images but of you get suspicious pf any image you can go and check it separately. 

Finally  delete the files.

It is advisable to send the duplicated files to your back up drive etc. In case you do not want the photos then select the delete option only. 
Advantages of a duplicate photo finder 
You are not bound to spend extra time in finding the duplicated photos in your system. The application will scan your drive in seconds and you will be able to check the extra images. 
The extra burden on your hard drive is ultimately reduced when you scan and delete the unwanted duplicate pictures.
Extra free space augments the potential and efficiency of system. It would not slow down and you can do various functions at a same time. 
Before you get rid of unwanted  useless duplicate photos these applications allow you to check. Otherwise there remains a risk of deleting some important data. 
Features of a duplicate photo finder 
These are advanced software. They find out every sort of pictures. You do not need to worry about missing any unwanted image. 
Excellent photo management 
You can select any option for restoring your to be deleted images. There are a number of feasible and reliable options for storing images for instance you can have them in your back up drives. 
Duplicate photo finders are not easy to use but are also designed to work in a device friendly fashion.
These software are safe to use. You just have 5o download them and relax, they will not harm your system.