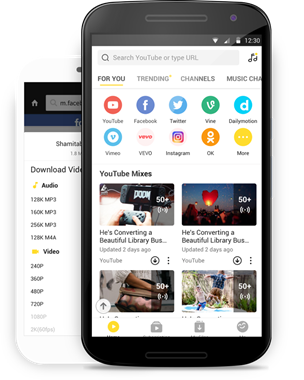 If you also like to have the latest video clips or songs in your Android, then you are up for a treat! According to me, one of the best things about Android is the wide range of apps that we can use without rooting our devices. For instance, one of the most popular entertainment apps out there is Snaptube that offers so many features. Though, it is majorly used to download videos and music from different sources. If you haven't heard of it or never tried Snaptube, then don't worry – I'm here to help you. Read on and get to know a detailed Snaptube review and check how to use its video/audio download feature.
Snaptube: One of the Best Video/Audio Downloader for Android
I have been using Snaptube for years now and although it offers a couple of features, its audio/video download option has to be my favorite. Snaptube packs itself as a complete entertainment app. You can find all kinds of videos on its interface, watch them in different resolutions, and even create your playlists. Some of the features of Snaptube that I have liked in the past would be as follows:
Multiple platforms integrated
You can find options for numerous social and entertainment platforms in Snaptube that you can switch between easily. Some of these platforms that are integrated into Snaptube are Instagram, Facebook, YouTube, Twitter, etc.
Different media resolutions and formats
From optimized to HD content, Snaptube will give you an option to download your media files in different formats and resolutions as well.
The app will suggest various clips, funny content, and other videos for you to watch. You can even link your YouTube to get personalized suggestions in the app.
After opening any video, you can tap on the download icon and get an option to save it in different formats. In this way, users can play a video and save it as an MP3 file (it will automatically be converted).
Yes – there is no limit on the number of media files that we can download. You can watch and download unlimited songs and videos on Snaptube without paying anything.
Apart from that, Snaptube also features a dark mode to let you enjoy your streaming experience at night. It also supports a picture-in-picture mode to let you multitask while watching videos.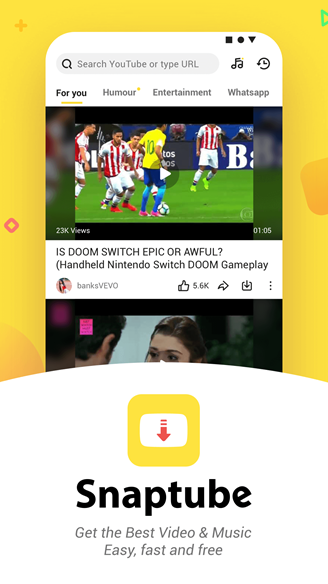 How to Download Videos or Music using Snaptube?
Using Snaptube is extremely easy and there is no need to root your Android device to install it. Although, you would have to go to its Settings > Security to enable the app installation feature from unknown sources. If you want, you can later disable this feature after installing Snaptube. You can download videos using Snaptube in the following way.
Step 1: Get the Snaptube app
Firstly, just launch any web browser and go to the official website of Snaptube to download its APK file. Now, grant the web browser the permission to install the app and complete the installation. Make sure that the app installation feature from third-party sources is enabled on your phone beforehand.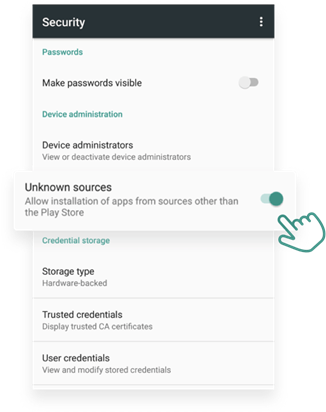 Step 2: Search for anything you wish to download
Great! Once Snaptube is downloaded, you can launch it, and just look for anything you wish to download from the search bar. You can enter keywords to get different results or just load the URL of the media file as well.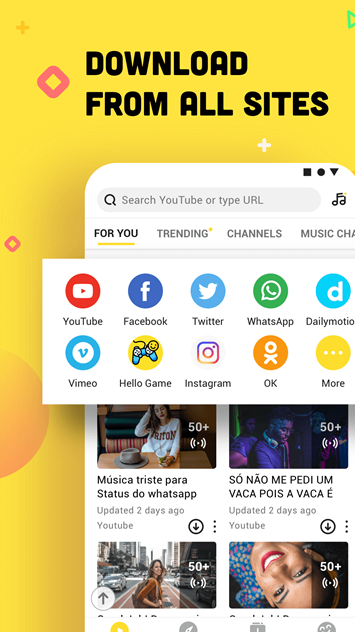 Alternatively, you can tap on any platform's icon from Snaptube home or browse the list of the available platforms. Afterward, you can log-in to the respective application while staying in Snaptube and browse it.
Step 3: Download the video or music file
Once you get the relevant results, you can play the video or audio file on Snaptube. To save it, just tap on the download icon which you can find at the bottom of the screen.
In the end, you simply need to select a preferred format and resolution for the media file to be downloaded.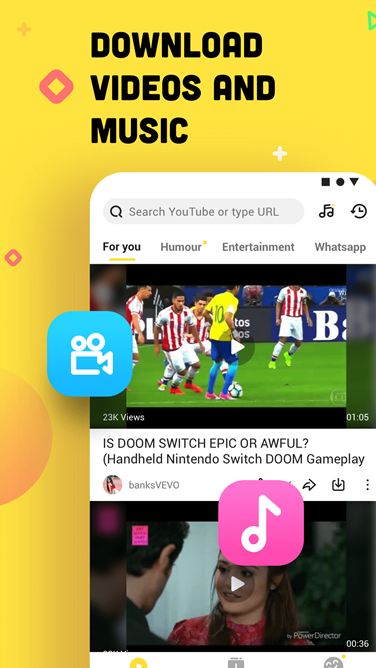 That's it! By using Snaptube, you can download as many videos or songs from multiple platforms. You can find the downloaded content in your Snaptube's Library or by visiting your phone's Gallery/Video app.
As you can see, using Snaptube is extremely easy and that is why it has been one of my go-to apps for a while. You can try it yourself to download media content on your Android or recommend others who are looking for a similar app as well.