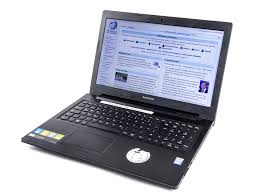 Stop before you swipe that credit card. You're not planning to pay full price for your laptop, are you?
Large purchases like Apple computers, TVs, and other expensive electronics are perfect for the holiday shopping season. Why?
Holiday deals on electronics are unbeatable, and they only come around once a year. You may never come across a 60% to 80% off coupon for your wishlist items again. That's why so many shoppers stock up on big-ticket items for future birthdays, anniversaries, and new homes.
With so many sales and coupons for discount computers, the best ones quickly fall through the cracks. Holiday shopping feels like a full-time job when you're hunting for the best discounts and deals.
This year, head straight to the front of the line with this complete guide to the best holiday deals on computers!
Holiday Doorbuster Deals
You know the old saying, "the early bird gets the worm." This phrase couldn't be more true than during the holiday shopping season.
The best items go first, so you can't waste any time.
Start with a holiday wishlist, ordered from first choice to last. Next, find your items at major retailers and look for available doorbuster deals.
Doorbuster deals last for just a limited time, and they expire after the first few hours of opening. You can find lots of doorbuster deals on laptops, but these items go quick! You may need to camp out or wait in line for hours.
Is camping out worth it? It depends on who you ask. 40% off your dream laptop may be worth the wait.
You can find holiday doorbuster deals at most major retailers, especially during Black Friday weekend. Check out the holiday doorbuster deals directly from laptop manufacturers to compare prices before the mad rush.
Black Friday Laptop Deals
Black Friday changed the holidays forever since its introduction to consumer culture. While the term had been around for decades, the notorious shopping day took off after FDR officially moved Thanksgiving's annual date to the fourth Thursday in November.
While Black Friday pulls in $9 billion per year, many shoppers can't stand the crowds and opt for Cyber Monday deals instead.
Most Cyber Monday deals are comparable to Black Friday doorbuster deals; however, discount computers online may not be the same as in-store sale items.
Fortunately, retailers are more flexible with Black Friday deals. Instead of running sales for one day only, most retailers run sales for the entire Black Friday weekend. Several retailers discount computers the week before Thanksgiving, too.
Expect huge Black Friday deals on laptops, but don't forget to bring your coupons. Some holiday deals may be stacked with regular coupons. Exclusive coupons may pop up on a shopping app, too, so don't forget to bring your phone on your laptop hunt.
Sales vary, and you may save anywhere from 15% off to 75% off or more. Look for laptops with damaged packaging or other flaws that don't impact performance. These computers are typically discounted during the holidays; if they aren't, it never hurts to ask!
Retailers start advertising Black Friday sales in advance, and tech blogs quickly publish the latest laptop discounts from major retailers. Don't forget about local stores too! While big-box retailers get the bulk of inventory, you may score a great deal at your local electronics store.
Buy Discounted Computers on Cyber Monday
Cyber Monday started as the online counterpart to Black Friday. It quickly became a favorite among introverted (or just plain tired) shoppers who prefer to shop in peace.
Like Black Friday, Cyber Monday lasts the entire weekend or even longer. You may be able to buy a computer on Cyber Monday and pick it up at the store the same day. However, call ahead of time to make sure it wasn't sold.
It's hard to stack coupons on Cyber Monday since many retailers prohibit online shoppers from using more than one promo code. However, it doesn't hurt to use a coupon aggregate extension and apply all promo codes at checkout. You never know what could happen!
Super hot items are notorious for selling out within minutes, even crashing retailers' websites. Like camping out for Black Friday, have your item, SKU number, and payment information ready when Cyber Monday sales start.
Make sure you're logged into the site too. Some websites won't allow you to make guest purchases.
There are a few ways to find Cyber Monday deals. Check all the usual suspects, like big-box retailers, computer brands, the Sunday paper, and coupon aggregate tools.
Don't forget to check your inbox for email offers. Retailers often give first-time customers discounts for joining email lists. New customers can save anywhere from $5 to more than $25 off, depending on the offer.
More Perks of Cyber Monday
Free shipping is another perk of Cyber Monday. Many large retailers offer free shipping year-round for purchases over $25, $49, or more. However, many small retailers only provide free shipping during Cyber Monday or other peak shopping seasons.
You might score gifts with purchase for spending over a certain amount. For example, many discounted laptops come with free art software, a complimentary laptop case, or antivirus protection for one year.
Cyber Monday is a much quicker shopping experience than Black Friday, too. You may be eligible for complimentary gift-wrapping, which is essential for last-minute holiday shopping. You can also pre-order new laptops before they hit shelves.
Look for Cyber Monday bundle deals. You could score a laptop and additional accessories at a discount. New speakers, microphones, headsets, wireless mice, HDMI cables, and laptop backpacks are popular bundle items to consider.
Laptop companies also partner with other electronics brands during the holidays to deliver big savings. For example, you may find some PC brands partnering with Microsoft or Google to sell work-ready computers out of the box. You could save hundreds of dollars on office suite software.
Some Cyber Monday computers are online exclusives, which means they aren't available in stores. Thoroughly browse online inventories before making your wishlist. Remember to pre-order or "waitlist" items that are expected to sell out.
The Gift of Holiday Rebates
Of course, everyone likes saving money right then and there. However, savings are savings, and some of the best deals come after you purchase.
Many top brands offer rebate deals on laptops. Customers buy laptops at full price, then mail in rebates for retroactive discounts.
However, you have to remember to send in the rebate. Several companies still handle rebates the old fashioned way; customers have to cut out a rebate coupon from the box and physically mail it to the company. It can take weeks for some rebates.
Luckily, many brands use quicker rebate methods now. A laptop manufacturer may include a rebate QR code, which means you would scan the code with your phone to proceed with the rebate. Companies may include a simple code that you would input into the brand website for a discount.
You can save a significant amount of money with rebates, but how do you find them? Checking every physical laptop box would take forever.
Luckily, there are online rebate websites that let you browse rebates for top electronics brands. These databases are similar to coupon aggregate sites.
Saving money requires a lot of price comparisons. Don't forget to compare savings between coupons and rebates, not just between coupons.
Remember, you may be able to combine your rebate with a coupon. Don't leave any stoned unturned during the holidays.
Holiday Clearance Rack
Clearance racks live year-round, but they're particularly stuffed during the holidays.
If you're lucky, you can score laptops and accessories from a clearance rack, but you have to get there early. You may have to memorize a store's clearance replenishment schedule!
You're more likely to find a less expensive child's laptop than a name brand business laptop. Tablets and e-readers may be available, which make decent laptop alternatives.
Clearance racks are best for laptop accessories, like generic AC adapters, desk lights, laptop cases, clip-on lights, laptop backpacks, USB flash drives, wireless mouse products, and speakers.
You can also find clearance sections online, but the selection may not be as large. Clearance inventories also vary between store locations, so check multiple locations frequently for new items.
Win a New Laptop
There's no shortage of savings during the holidays. Along with coupons, promo codes, Black Friday, Cyber Monday, and rebates, don't forget to enter free giveaways.
Top brands, sponsors, social media influencers, bloggers, and magazines frequently run giveaways during the holidays. You can win everything from granola bars to brand new computers.
The web is overflowing with giveaways. Start with a website that aggregates giveaways from around the internet. These sites categorize giveaways by item, so head straight to the electronics section.
While you can't depend on winning a computer giveaway, it doesn't hurt to enter. Look out for exclusive giveaways and raffles with purchases too.
Tis' the Season to Save
Don't get stuck paying full price this holiday season. Arm yourself with coupons, promo codes, rebates, and this handy guide.
Your new laptop is just a few steps (or clicks) away. Check out the blog to discover even more shopping hacks for next season.