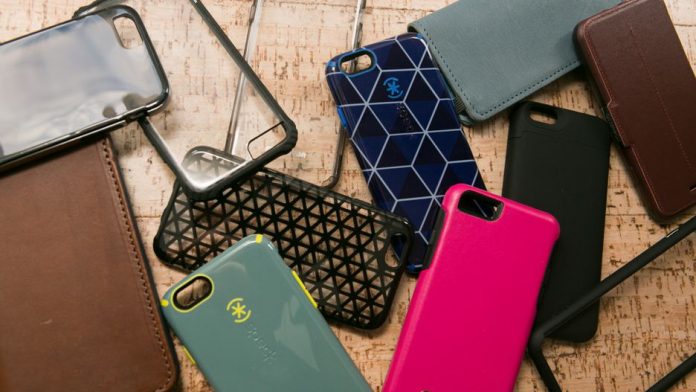 It is not a secret that iPhone 6, and basically every phone in general, are prone to scratches. Even if you take care of it well, simple activities like putting the phone inside your jeans' pocket or inside your bag can unintentionally damage the surface of your phone.
Furthermore, if you are not careful, sometimes the phone can slip off of your hand and fall hard against the floor, cracking the screen and even ruin the hardware. This is why you should use cute protective iPhone 6 cases. There are many types of protective cases for iPhone, to make sure you can choose the best one, let's find out some of the most popular case types.
Shell Case
The shell case is the bare minimum protection you can give to your iPhone 6. The bumper case, that only protects the sides, might be cute and lightweight, but it is not enough to protect your phone. Shell case can be made from different material. Silicone and plastic are the most popular. They are cheap and also come with plenty of designs. Those materials are enough to protect your phone from scratches. But if you need something more durable, it is best to choose shell case that is made of glass.
Flip Case
If you need a versatile and cool phone cases, the flip case is one of the best options. The flip case is similar to wallet cases, which means it does not only protect the back side of the phone, but also the front. If you use this case, when you put the phone on your bag of pocket, the screen will not be scratched.
The best thing about the flip case, which makes it different with wallet case is it can be used as a phone stand as well by simply flipping the case backside. This case is perfect for those who love watching videos on their phone.
Rugged Shell Case
The rugged shell case is basically a shell case but it is made of stronger material. Furthermore, it is also designed to protect your phone against hard bump and not only scratches. The case comes with rubberized surface and also super thick edges. Due to the thick edges, your screen will be perfectly protected if the phone falls.
Furthermore, since the surface is made of rubber, you will have a tighter grip on the phone so it will not accidentally slip off of your phone. The drawback of this type of case is it will make the phone looks bigger and you might not be able to put it inside your jeans pocket.
All those phone cases above have their own pros and cons. So, to choose the best one, besides considering the quality and features of the case, you also have to think about your needs. If your iPhone 6 is often exposed to shakes and jolts, then make sure to choose a stronger material. If you love watching, go with flip case and if you prefer to focus on the design, shell case is the best option.