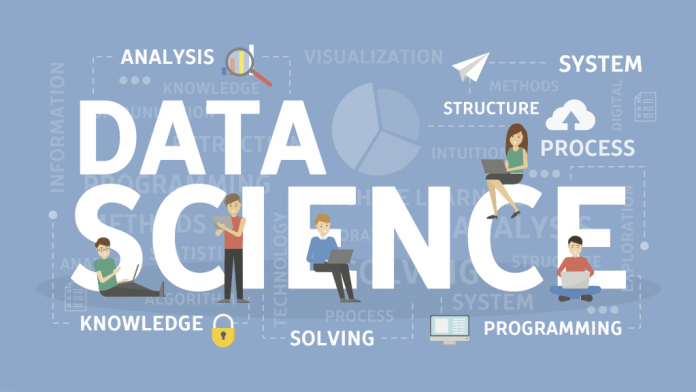 Today, many successful companies like LinkedIn, Groupon, Facebook, and Amazon need to deal with an enormous amount of raw data. So, for managing and handling such huge data repositories these organizations require high technology experts. Not only this, but other industries like government agencies, social-networking sites, big retailers, and defense forces are also hiring data scientists. Therefore, Data Science certification has become an important factor for commencing your data scientist journey.
Main Benefits of Data Science Certification
Well, it has been observed that data scientists and analysts show substantial growth in career. Database management specialists, as we know can effectively use the DBMS software including Oracle and SQL are in great demand by many companies. So, this business intelligence and analytics sector offer unlimited job opportunities along with a stable earning potential.
If you are a data scientist then you can also make money by working as a freelancer. Your earnings in freelance work basically depend on expertise, time, project size and requirements.
Nowadays, one of the highest salary paying profiles includes Business Analysts, SAS Data Analysts, Business Intelligence Analysts, IBM Data Analysts, Big Data Scientists, Enterprise Data Architect, Data Mining Engineer, Senior Data Scientist, Hadoop Engineer, Senior Big Data Analysts, and Data Warehouse Architect. Moreover, these data scientists also get other benefits from companies like allowances and incentives.
The data certification course provides you with ample opportunities to learn the latest trends in the industry. Also, you will get a clear idea about how to deal with the gigantic amount of data and that too with having a specially designed curriculum. You will get familiar with analytic tools, their practical knowledge, different projects as well as case studies having real-time data analysis. Hence your overall skills including design thinking, management skills, and problem-solving will be improved.
Moreover, if you have good programming and analytical skills, and want to stand out to make the best use of your knowledge, then get yourself enrolled in a data science certificate course.
Why is Data Science Important?
Data science is generally considered as a combination of works in the development of the algorithm, statistics, and computation for interpreting data in order to solve high-level complex problems. It aims to offer you real and meaningful information that is based on huge amounts of data. This is because, with the enormous amount of growth in big data, it has become very essential for a data scientist to be able to extract real as well as meaningful information from complex data.
Data Science states that data can be used innovatively and creatively to generate business value. So, Data Science training is one of the most preferred courses by students or professionals. The industry needs those data scientists who are capable of deriving ethical business insights. Not only this, but these organizations are also willing to pay huge bucks for the coders who have a Data Science certificate. Data Science allows you to scrutinize previous data and therefore do predictions about possible potential risks to be avoided by an organization.
Why Enroll?
Many online websites and offline training modes are available for this purpose. The online training from KnowledgeHut or some other websites will provide you quality training, exposure to several real-world industry projects, the curriculum under industry goals, experienced trainers, and certification. You will get knowledge regarding visualization along with reporting tools. You will be able to explore mathematics machine learning along with Python applications using advanced techniques. Your data visualization and Python statistics would be cleared properly. This certification would enable you to get information about various inferential models of deep learning, forecasting of time series, and controlled experiments.
A data scientist these days is required to be well aware of the spark and Hadoop too. This will allow a data scientist to code fast solutions that can integrate efficiently with complex data systems. Having strong algorithm skills would prove beneficial for you. These skills are important for simplifying meddled problems. This training course will give you an opportunity to master data science as well as R programming, Big Data, and Data Analytics. The main aim of such a certification is to make a candidate capable of taking data-driven decisions accurately.
Role of Data Science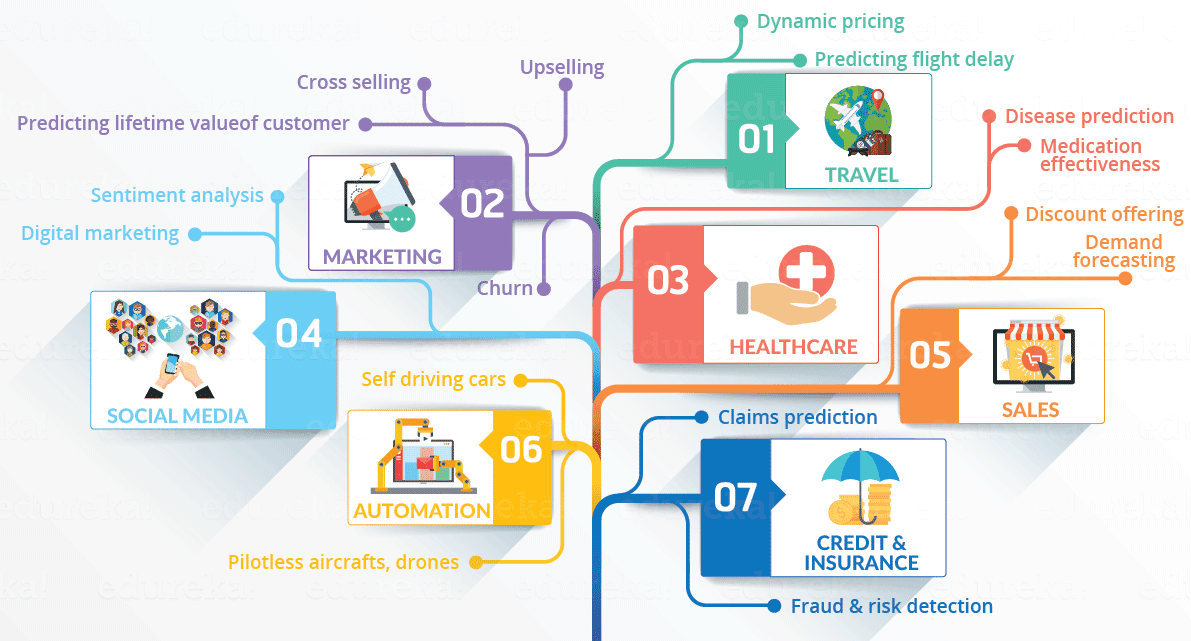 We know that an organization deals with a large amount of data including employee's data, salaries, customer's data and feedback, more. So, the data is available in both structured as well as unstructured forms. And to ensure the smooth running of all processes, a company always wants all types of data to be organized, comprehensive, and simple. This will allow them to make better and precise decisions and opt for probably the best future policies. Hence, Data Science has a major role to play here too.
Data science is extremely helpful for clients in order to make the right decisions from correct and meaningful information that is being fetched out of complex enormous data. Data scientists have formidable skills that are helpful in mathematics, programming, businesses, and statistics for making organized and clean data get converted into useful information. Such precise information reveals hidden patterns, correlations, and trends in data.
Applications of Data Science
Data Science has today become an integral as well as an inevitable part of many industries. The need for risk management, market optimization, market analytics, public policies, fraud detection, and some others are very high. So, Data Science makes use of statistics, predictive modeling, machine learning to help various industries for resolving several issues and ultimately attain quantifiable benefits.
It makes companies understand different customer inclinations and behaviors in an empowered manner. So, the companies are able to connect with customers in such a personalized way that all this ensures improved services to the customers.
It helps brands for making use of data in a comprehensive way in order to make communication engaging and convincing with their target audience.
Data Science can be found in major sectors including travel, healthcare, and education. It enables them to address the day to day challenges in their respective fields in a better way.
Big Data is highly helpful for the organizations for tackling issues in human resources, IT in a strategic manner, and resource management by making use of the material as well as non-material resources.
The designation of a data scientist is one of the primary positions in a company. So if you dream to grab that position and that too in a reputed organization, then a Data Science certification would do wonders for you. It will open new grounds for research and experimentation for you in a company. So, get yourself enrolled to flourish your career.