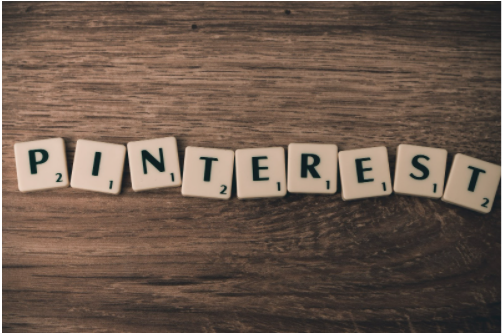 Marketers usually like metrics such as clicks and impressions. The desire to get more clicks and more attention can lead some marketers to use questionable tactics. Marketers know that being negative or being controversial can be a shortcut to getting more clicks or views. 
While negativity and controversy can be ways to get people engaged, you have to question the impact it has on your brand and whether it is really helping your business reach its goals. A recently released report from Pinterest indicates that positivity offers more value than going after the easy clicks and impressions. According to the report, six out of ten people are more likely to feel positive toward, trust and buy from brands they encounter in positive environments. Consumers will even be more likely to  make a purchase if they see a brand in a positive space.
This is one of the reasons why hiring a Pinterest advertising agency can be very effective for building a brand customers want to shop with. Read on to learn more about why Pinterest is one of the best platforms for building a positive brand image.
Building a Positive Platform
You can create positive brand content on any social media platform. However, you do need to consider the context under which consumers encounter your ads. While platforms like Facebook and Twitter can be valuable, some of the content and conversations can be far from positive. If people are in a negative environment, it can make it difficult for your brand's positive content to land.
Pinterest is an ideal platform for building a positive image because they have intentionally built a more positive platform. One key step in this direction was when they stopped allowing political ads back in 2018. Along with that, they also rolled out their compassionate search feature to help people with mental health issues in 2019.
By steering away from divisive content and promoting content that is more positive, Pinterest has built a better environment for brands that want consumers to feel good about their brand.
Positivity in Action
The previously mentioned report provides a good example of positivity in action. Pinterest and the shapewear brand Shapermint worked together to develop a campaign that would promote body positivity. The ads feature women of all body types and included realistic sizing cues. By being more positive and more inclusive, the ads reached more than 200 million impressions per quarter. 
Helping People Cope With Hard Times
Pinterest has also put a focus on helping people cope with the COVID-19 pandemic. Along with the compassionate search feature, Pinterest is working on helping people find content that can help them to stay more positive through the pandemic. This is paying off for visitors to the site, but it can also offer opportunities for advertisers.
Understanding the Purpose of Pinterest
In order to strategize and create a Pinterest marketing plan, you first need to understand the purpose of Pinterest. Pinterest is not meant for users to socialize and communicate with others, but rather to browse and inspire. The purpose is the creation of boards that inspire others to pin themselves.  
Pinterest's algorithm is utilized to guarantee a positive experience for users. The calculation comprises domain quality, pin quality, pinner quality, and significance. For Pinterest to guarantee positive user encounters, it emphasizes pins related to higher quality domains. Pin quality is decided by how well the pin performs when it comes to client engagement. The quality of the pinner is the assessment of the account who made and posted the pin. Pinterest evaluates the pinner as a content maker on the basis of regularity or consistently contributed to Pinterest and also according to whether their content does well in performance. The more regularity with which a Pinner creates good content, the more prominent their Pinner quality. Significance depends on how the content adjusts with the Pinterest audience's interests, needs, or recent searches.
Pinterest provides tons of marketing opportunities, and has a uniquely high rate of conversations. The currency of Pinterest is inspiration, which can be monetized endlessly. Therefore, having a marketing strategy that is totally on-point is crucial for utilizing Pinterest to its fullest potential.
With Pinterest being a platform that is recognized for its positivity, people are going there to find content that will help them be more productive, inspire them and to search for content that will help with wellness. 
If your brand is in the home improvement space, Pinterest could offer a lot of opportunities. Numbers from Pinterest have shown that people are searching for more content associated with things like home décor, remodeling and gardening.
For brands that offer fitness and wellness products or services, the opportunities are just as good. Pinterest users have shown increased searches for things like exercise routines, self-care and mindfulness. 
Whether it is wellness, home improvement or anything else, Pinterest makes a good case for staying positive. People are getting tired of the negativity they encounter online, and they do not want to shop with brands that feed into or are indifferent to it. If your brand is looking to build goodwill and connect with customers in a way that is more positive, Pinterest needs to be a part of your marketing strategy.