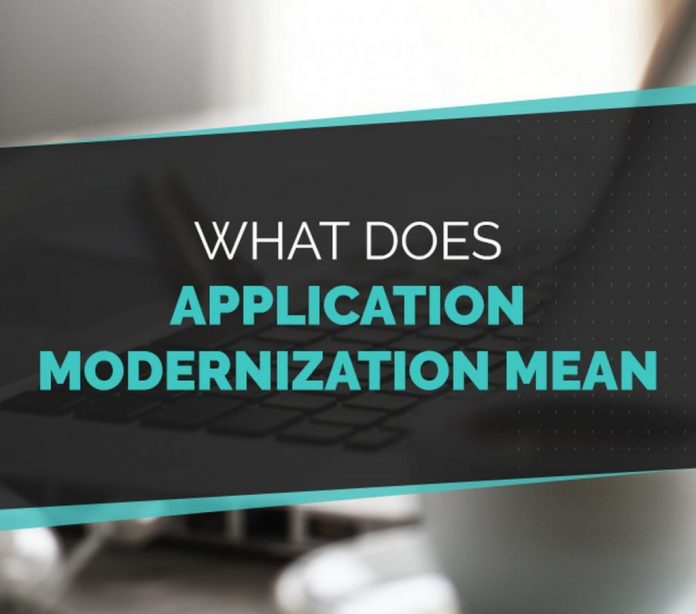 Legacy application modernization plays a crucial role in the improvement of your company's functionality. More often than not, it costs more to run legacy systems than modernize them. However, if you are an IT leader or the chief information officer of your company, this article will help you estimate the cost of application modernization.
Legacy modernization is entirely worth it considering the benefits it can offer to your business. You should consider the following aspects before investing in legacy system modernization.
Cost-benefit analysis
The current cost of maintaining legacy systems should be calculated. These systems are out-dated and most probably very expensive to continue even though they are inefficient. It is an intelligent decision to allow a large amount of your budget to IT as it ultimately decides the competence of your business.
The systems that provide relevant services, and those that are no longer useful should be taken into account. The applications that are critical to your business should be modernized as they will be a resourceful investment. The systems that do not serve any purpose in comparison to modern technology should be retired. This not only removes unwanted machinery but also saves money on maintenance.
Application modernization is essentially updating existing infrastructure to function amongst modern standards. This not only improves efficiency but also increases profitability by providing smoother functionality. In contrast, eliminating the modernization process doubles the cost of maintenance of legacy systems. The opportunity for growth is wasted, and extensive manpower is lost in the usage of obsolete systems.
Benefits
Having a user-friendly interface and updated software will cut down the costs of your company compared to the maintenance of legacy systems. Although it may seem like you are spending less on old-fashioned software, the overhead expenses are often overlooked in the long term. These contribute significantly to your overall expenses.
In this way, it is established that investing in updated systems and software is more beneficial than preserving out-of-date systems.
Recognize your goals
If you're not clear about your goals and what you want to offer and achieve in the future, modernization of application can do you more harm than good. Thus, it is necessary to step back, look at the big picture, and recognize your goals. This can be done by integrating all the necessary components or simplifying the development process to improve the entire enterprise.
These goals must be a priority against which all the other factors should be recognized. Investing in a technology hastily can result in setting a higher budget and inevitably wasting money.
Set an IT budget
Budgets are not always accommodating, and this may prevent you from modernizing your entire legacy system. However, this is not necessary as you can adopt an incremental approach. You can start by investing in new applications and fathom your position in the market.
Focusing on customer satisfaction through functionality can make the incremental approach profitable without having an entire reformation.
To sum up
Although enterprise application modernization may seem pricey at first, it will save you a significant amount of time and money in the long run. Alternatively, maintaining legacy systems may seem cheaper, but as we have seen, they may be detrimental to the growth of your business. Investing in application modernization is one of the most effective ways to facilitate growth.