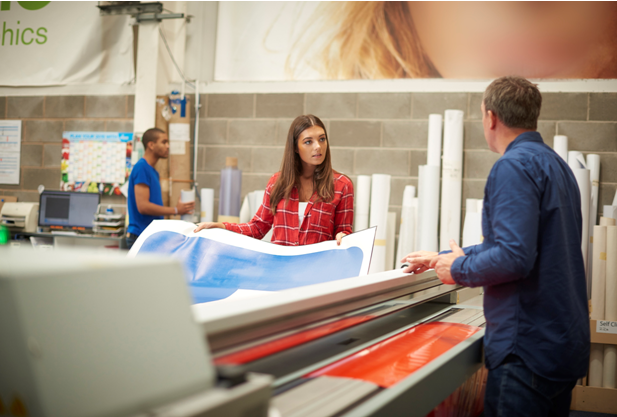 Printing mistakes are widespread, especially for the inexperienced hands. The printing process requires patience, practices, and plenty of time. And when quality and time are of the essence, you may want to look at online color printing services to save yourself from the glaring headache.
Before we list the common printing mistakes that you can easily avoid, we'd like to say that it's always best to outsource your printing needs to an expert – especially when quality is critical. And thanks to the internet, it is now easy to find online color printing services with a few clicks. You can also consider using the printing industry exchange services that connect you to the most reliable printing company for your needs. With that in mind, let's jump right into our topic of discussion – common printing mistakes.
DIY 
One of the leading mistakes that many entrepreneurs make is trying to do everything by themselves – including printing bulk work. Although this might seem convenient and cost-saving, it's not usually the case. DIY printing is almost always expensive than outsourcing the work, particularly when one has to buy a printer and all its accessories. The good thing about outsourcing your printing needs is that an expert will take care of the work, reducing the likelihood of mistake by a significant percentage. Experts also remove the hard work from the process, freeing up your time to focus on other essential things.
Typing error
Typing errors are way common than you may think – but unfortunately, your clients may not understand this. Of course, to err is human, but always keep in mind that to edit is divine, particularly if you are creating business or marketing materials. A work that's free of spelling errors shows you, clients, just how professional and detail-oriented you are. But seeing how grammar and spelling errors are common, it's in your advantage to have someone else – preferably a professional – to proofread your work and ensure it's free of these common errors. The last thing you want to deal with is having to print new books just because of a single error – it's not only expensive but time-consuming too.
Wrong color variations and saving methods
Another common printing mistake that many amateurs make is to save images as color when they're black and white. The rule of thumb is to save black and white images as black and white images, and the colored ones as colored. If you don't define, save, or convert your black and white images correctly, they may end receiving color during the printing process.
Using wrong file formats
There are different types of file formats, ranging from word to .pdf and .gif to .png. for your printing projects, you want to steer clear of .png and .gif forms because they do not translate well to the print process. In the same breath, not creating a proper print-ready PDF file can also result in problems. To ensure your PDF file prints as expected, you want to embed the fonts, set bleeds, include crop marks, flatten all layers, and leave pages as single pages.
Poor image resolution
Images come in all kinds of resolution. But if you want to get the most out of your printing needs, it is essential to use quality images with good resolution. If the resolution is too low, the images won't be clear, crisp and high quality on paper – and of course, that would intimidate the message that you're trying to pass across. 300 dpi (dots per inch) is an optimum image resolution, but you can go higher than that. But if you do not have high-resolution images handy, we suggest buying one online, or getting a good digital camera and taking the images.
Not enough safe area
Think of a safe space as a buffer area where no text or defined elements are located. A safe area is an imaginary border that's essential for two reasons: for aesthetics, and to ensure that content stays within the right margins. Of course, your prints need to be appealing to the eye – but that won't be the case when the wordings run through the fold lines or the edges of the document. So, before you hit the print button, make sure you prepare the files correctly and check previews to get an idea of how your printed text would look like.
Conclusion
From digests to catalogs and calendars to booklets, many situations call for printing services. That's why many businesses rush to invest in printers, in a bid to address the printing needs. However, as with any other solution that involves machines, printing service doesn't come without its fair share of troubles. Unless you have adequate experience printing or using a printer, you are bound to make some of the mistakes that we have discussed in this article.