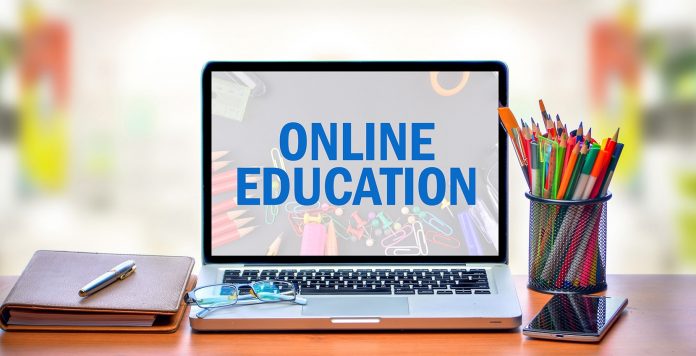 In a general way, we can explain online learning is a type of teaching or learning method which can be done by using the internet.it's popularly known as e-learning in the world. you can learn what u want to learn from anywhere across the world. Online learning broke the boundary or limitation of the learning area. 
The era that has currently flowed is known as the technology era. Everyone uses technology to make their task easier than before. Online learning is among them. It's getting popular day by day. People get more facilities in online learning to compare to traditional learning. Lido learning is one of the leading organizations for ensuring child security in the online learning process.
The reasons behind its popularity
E-learning is a hot cake among the students who want to take their higher study from abroad. They can take their courses from their comfort area. They have not to go far away for their degree. Some basic criteria are pushing forward behind the popularity of online learning (e-learning). Some of them are described below.
Flexibility
Flexibility is one of the main reasons for the popularity of online learning. All students across the world want more flexibility to achieve their degree. Online learning can cover its flexible demand fully. They can choose their courses via the internet and can make complete their courses on the internet also. They did not have to provide a physical presence in the classroom.that is one of the most prolific reasons behind the popularity of online learning.
Save time
In the current busy world who did not want to save his time. always people seeking to save their valuable time. Among the different teaching procedures, online learning is the way to save time. People who want to achieve their ambition of higher study they can do it from their home by online learning. Online learning is a major prolific flatform to save time. it is another major reason for the increasing popularity of online learning.
Save money
E-learning reduces the investment for learning education. Online learning makes less expenditure on learning education. Different kinds of expenditures are reduced like travel costs, educational accessories buying, home rent, and go so on. To save money in e-learning is an effective criterion for getting popularity day by day.
Availability of resources
Lots of resources are present on the e-learning platform. You may choose according to your ambition, and after some days if you did not like your courses than you can easily switch into another course. Online learning makes it easy to select your courses based on your demand.
How child security might be at stake?
Child security is a major concern for children's safety. Child security might be hampered due to online learning teaching methods. Some reason is mentioned below:
As they need new online tools like application e-learning.when they download the application by using mail they might face malware attacks.
This could include viruses and ransomware attack
Child students did not get any safety filtration in online learning as they got in-home and their school classroom
Child student may expose to adult activities
They might get the attachment in sexual violence as no filtration to in it.
Overcoming the problem
We may overcome that child security hindrance by taking some major steps. Parents have to look after their children's activities. The teacher has given some instruction towards their student to become careful while they are in online learning. The government has to play a vital role to increase child security in online learning by taking some major steps. Thus we can overcome this child online security hindrance problem. Know More about Child Security and Online Learning
Conclusion
Online learning gets more and more popular among students all over the world. It has a great future in the upcoming days. But we have to increase more child security for the online classes. Thus we can be able to create more unique and appealing teaching methods in the world via the internet. It will be one of the appropriate best use of the internet also.