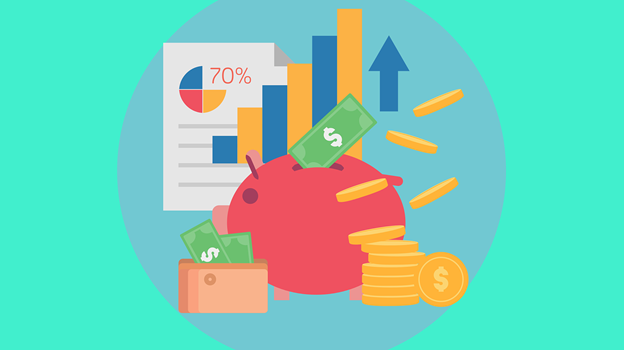 To launch a business, you need to start with a realistic budget and a detailed business plan. As a business owner, you'll constantly have to weigh your options and decide where to invest your time and money and where to decrease spending. If you find yourself searching for where you can cut costs, consider the following strategies and tips.
Ambiance and Aesthetics
The ambiance of the physical space where you conduct business, may it be an office, storefront, or restaurant, will affect the morale of employees and the contentment of customers.
Nonetheless, you need to be smart about how you invest in aesthetics and ambiance. While your physical building is essential, you may not need to have cutting-edge fixtures, fancy furniture, or elaborate decor. Consider buying secondhand furniture that you can refurbish to match your theme and branding. That will permit you to splurge on building repairs, cleaning, and one or two key purchases that make your staff and customers happy to be in your business's physical space.
Staff and Customer Services
Many companies overstaff their customer service team, hoping that doing so will result in higher customer satisfaction. However, that's rarely the case. Many new businesses fall for the trap of overhiring and underestimating how much work the average employee can handle.
Do you find yourself assigning busy work or requesting reports you'll never read? Eliminate these useless tasks and reevaluate from there if you still need those employees. The key is to start with a small staff and grow as your business develops and expands.
Products and Inventory
One of the most common mistakes small businesses make is paying too much for products and inventory. When you're first starting out, it can be hard to negotiate after receiving a cost estimate. However, many companies will work with you on pricing, especially if you will be a returning customer.
Many companies also underestimate or overestimate their inventory needs. Do you need two boxes of sticky notes, or do most of your employees write notes on their computers? Are you sure you only need one box of notepads? How quickly will you go through your supplies? In the early years of your business, fight the urge to stock up on things you won't need in the immediate future.
Media and Marketing
Small business owners tend to underestimate their own marketing savvy. Using social media is a free and effective way to get your business's name out there. There are also many free design websites and apps you can use to create your media and marketing materials.
However, if you heavily rely on online sales, it may be worth the splurge to hire a website designer. They can ensure your e-commerce site works and create custom layouts that can entice your customers to buy your products. In this situation, the boost in sales will likely justify the costs.
Business Insurance
While it may be tempting to skip out on insurance or chose high deductibles, this can come back and bite you in the end. How much is insurance for businesses? It depends on your line of work and the associated risks.
While shopping around, ask insurance agents which form of business insurance your specific business needs. For example, an insurance agent can help you analyze the most common lawsuits filed against businesses in your industry and recommend a liability policy that would protect you in that situation.
Spending Money Where it Matters
While you can't skimp on building repairs or legal requirements like offering workers' compensation, there are plenty of ways you can reduce expenses. With proper planning and cuts in strategic areas, you can put your money to work where it matters most to success in your industry, whether that be technology, customer service, quality materials, or skilled workers.