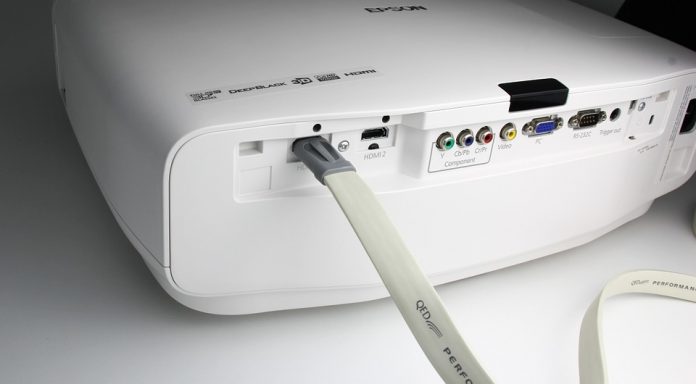 If you wish to have a bigger screen around your home then you need nothing other than a home theater projector and the EXCELVAN 96+ is one of the home theater projectors that will give you a new perspective on playing games, enjoying movies, NEWS, and watching TV programs.
The only challenges that people encounter are the availability of hundreds of models of projectors and the worst thing is the technical things that you must understand before buying one.
Connect an LED or LCD projector and use some good speakers and the experience will be amazing to your guests as they will enjoy a theater-quality entertainment system.
Projectors are a replacement of the normal television with a huge display, portable to be installed at any place, and great images.
In the past, projector technology was reserved for commercial or business purposes, however, currently, with the advancement of technology; projectors are becoming inexpensive so even the average person can have one in their houses.
When buying a home theater projector like the Benq ht2150st, you should expect to come across technical terminologies that you need to understand.
However, in this post, we have made things simple to understand and we have presented some of the important things you ought to know when buying your device.
Continue reading to learn more!
Learn the types of projectors
When going out to buy your home theater projector, you must understand that there are two types you can choose from which is the DLP and LCD projectors. The two types have their own good and bad side and some restrictions which you must not overlook so that you get the best type.
The DLP or Digital Light Processing home theater projectors use mirrors to relay their images. The good thing about DLP projectors is that they project an amazing image and when using these types of projectors, you will not experience any shadows. This type of projector is inexpensive and can produce a high contrast ratio. However, it still has its drawbacks and one of them is that it is not as clear as LCD projectors.
On the other hand, LCD or Liquid Crystal Display home theater projectors use red, blue, or green LCD panels to project images. The good thing about this type of projectors is that they provide excellent color saturation, they are small in size and they provide high brightness. However, they also have some drawbacks in that they are costly than the DLP projectors.
Brightness is important
The brighter the home theater projector the better it will be when installed in your room. Note that home theaters are used mostly in the sitting rooms and so you should ensure to buy one that will work well in your room where you plan to install it. When it comes to projectors, brightness is measured in lumens. Out there you will get inexpensive projectors that are capable of displaying less than 1000 lumens but these types will no provide you with the brightness you want in your room. A good home theater is one that will display between 1000 to 1500 lumens.
Contrast and color
When buying your home theater projector, contrast and color should be your first considerations. These two factors are the determinant that will provide you with a difference between your ordinary TV screen and your home theater projector. You should look for what is called the contrast ratio and you need to ensure the number is between 1500 and 2000:1.
On matters to do with color, you must ensure it's what you want. However, color can be adjusted according to the environment. Check to see whether your projector has a recent DEEP color standard. For more home accessories or help, Spadone Home can assist you with innovative tips and ideas.
Conclusion
Home theater projectors are able to create an exceptional experience when it comes to watching movies and playing games in homes. They make people view large images inside their homes and they can even display smaller images just like ordinary TV screens. Home theater projectors, unlike TVs, they occupy a small space, they are easy to set up, and are inexpensive. There is a lot of information out there but we hope what we have covered here will help you as you shop for your home theater projector.