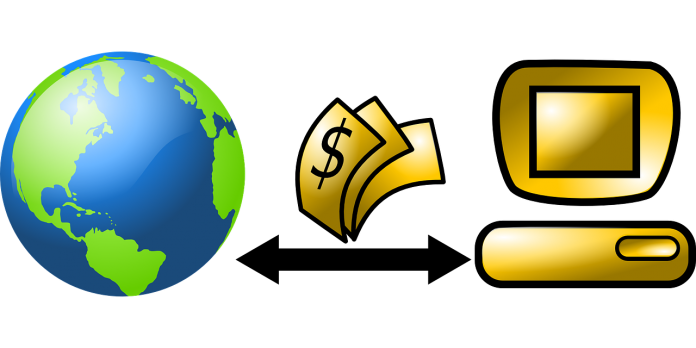 E-commerce continues to stake its claim in retail markets and is currently the fastest growing sector in the global economy. With the continued successes of online commerce, the popular business model today is buying e-commerce stores and doubling or tripling the profits.
Why Buy an E-commerce Business When You Can Build?
For most online entrepreneurs looking to run a website for profit, buying an online business is the fastest way to start seeing success than building a site from scratch.
However, purchasing an already established e-commerce business can be quite costly. Online stores mostly sell for two to three times their annual profit which translates to a yearly Return On Investment (ROI) of 33% – 50%.
Of course, you are likely to achieve similar returns without investing considerable sums as capital, but it can take a long time and a lot of trial and error.
So, if you are looking for a compelling reason to buy an ecommerce store then here is not just one but four reasons to do so.
Proven Business Model
Most businesses for sale have a track record of profitability and as proven as profitable ventures. They have consistent traffic, reliable suppliers, and customers. Someone else has already taken the risk from building the business to where it is. Therefore, with a proven business model, you only need to focus on maximizing profits.
With that in mind, any doubt or worries you may have on making money in your target niche will now be put to rest. For instance, if you are looking for a business for sale in Houston  in the fashion niche, you will have a myriad of options as to which store you'd like to buy. Once you've acquired a successful business, you can get an early foothold in e-commerce or add on the store to your portfolio of web properties.
Cross-Sell Potential
The majority of people seeking to acquire new e-commerce stores is established business owners and likely owns a couple of other web stores. Due to this reason, adding an e-commerce store to the portfolio provides access to additional customers, extra traffic and bumps up the email lists, thus offering excellent opportunities to cross-sell existing products to the new leads.
If the business is in the same niche or complementary to your existing businesses, then there is high cross-sell capability. This can translate to significant returns almost right away using up selling strategies like "competitive discounts," which will move customers between your two or more stores.
Staying ahead of the competition
The internet is undisputedly an innovative platform for making money, but it can be weird sometimes. It's not unusual for a business to enter the market with a rare or unique feature  that a buyer would wish to acquire to gain strategic advantage over the competitors.
Whether you want to gain particular warehousing contracts, supplier relationships, customers or you are interested in the knowledge, contacts or experience of the seller so you can apply to your other businesses, buying an e-commerce store can mean success elsewhere.
Beat the time
Purchasing an e-commerce business can be an easy way to cut out the early days of starting from the bottom, doing tasks like keyword research, website setup and hosting, finding suppliers, setting up ads, SEO and copywriting, customer service and much more.
Buying a business that is already up and running will save you a lot of time which you can spend on implementing growth strategies that that will ensure maximum return on investment in the shortest time possible.
So, whether you are new or an experienced online entrepreneur, you should seriously consider buying an e-commerce business as a passive income generator or a cross-sell store for your existing businesses.
You could be the person that brings supplier networks, marketing expertise or be just the person to unlock the potential of a business to become a next-level online retailer and make a handsome return while at it.
In conclusion, buying an e-commerce business can be very profitable, quite enjoyable and with the help of established e-commerce brokers, a much smoother experience. The right online store for sale is out there waiting for you.