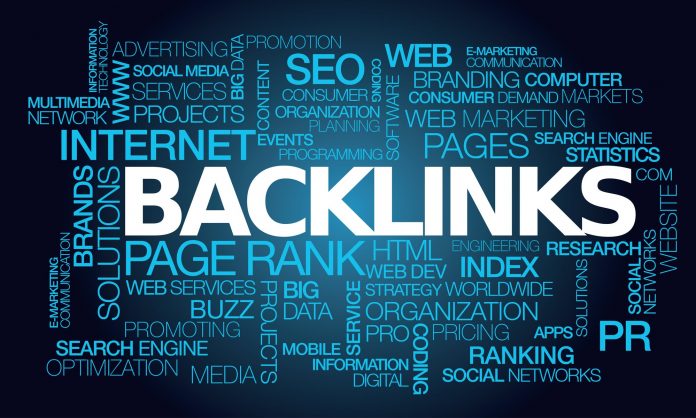 High-quality backlinks are by far the most significant search ranking factors that have a long-lasting impact on your website position. As other high-quality websites connect to a website, it sends optimistic signals to search engine crawlers, indicating them the link to the website is relevant, beneficial, and a result that searcher will be delighted to find. Both of these factors tend to boost link-to-site search rankings.
The more backlinks your site would get from authoritative domains, the better your ranking would be in Google's sight and you can also get product reviews blogs. And you'll dominate the top positions in SERPs.
Nowadays, link building has no immense powers and is often associated with link spamming. But it's not supposed to be this way.
You can build backlinks employing smart strategies without spamming other sites. If you're in a dull niche, having quality backlinks can be difficult. Keep on reading and I'll show you some tips to build high-quality backlinks using ethical techniques and SEO resources to make things smoother for you.
Content:
The content on your blog has a huge effect on the performance of your website to gain backlinks. Here are a few techniques and link building methods that you can incorporate to link to your on-site content.
Publish High-Quality Content on Your Site:
First things first. All your website content must be of high quality and of high value if you want to attract links. Your content enables other sites to decide whether or not they would like to link to your site. It's a representation of your company and your enterprise as a whole. If your website looks of poor quality or lacks valuable information, other websites may not see you as an authoritative brand that is worth linking to. Use these content writing techniques to produce high-quality content that looks attractive and can earn you links and connections for a long time.
Publish Original Research:
Conduct polls, use the market data, generate case studies, and create content that focuses on original data and cannot be found on other platforms. When you post your original stats and information, other sites are likely to interact back to your unique and refreshing material.
Create Comprehensive Resources:
Another approach to use content to draw the interest of other websites and build high-quality backlinks is through the implementation of appropriate, in-depth resources. Build comprehensive, high-value tutorials, checklists, and glossaries that other websites can see as a resource that is worth linking to.
Tap Into News and Trending Topics:
While great content can build connections as well as provide long term value, it can also be useful to post time-sensitive content on your website to build high-quality backlinks. Content in trend or newsworthy topics will also lead to links from news pages and other fast-moving media sources.
Outreach: 
Creating amazing, high-quality content lets you organically build connections from publishers that value and appreciate your work. But in order to get even more connections, you would still need to reach out to other forums and websites to encourage them to find your content and choose to connect or link with you.
Know-How to Identify High-Quality Links:
Not all links do have the same quality. Links from authoritative pages can boost your web rankings better than links from low-quality websites. So when you make your link building outreach efforts, recognize which websites are worth considering, and just hit qualified sites worth your effort and time.
Reach Out to Sites That Link to Competitors:
To find sites that are more likely to link back to your web, first look at the websites that backlink to your competitors. Use the Alexa Competitor Backlink Checker and enter up to 10 websites, including your own. The tool will provide a list of high-quality backlinks, as it reveals all the websites that are already connected to your competitors. Use the backlink gap filter to reveal the gaps for your site link, where competitors are having links, but you're not. You can easily assume that if the sites link to your competitors, you will also have an opportunity to get a backlink from the site.
Some other strategies that you can use to build high-quality backlinks are:
Reach Out to Sites Where Your Competitors Guest Post
Seek Links With Your Brand Mentions
Make It convenient to Link to Your Content using HTML ready snippet
Publish visually attractive content
Rebuild Broken Links and reclaim image links
Build relation with related sites
Feature other brands and write testimonials
Have a Strong Digital Business Profiles and Social Sharing Strategy
Wrap-up:
Link building strategies are not going to end here. There are numerous other inventive ways to make connections and build links. If you really want your site to be effective in search results, you need to find high-quality backlinks and protect them with a proactive outreach strategy. This process works better when you use organic and genuine techniques, such as those described in this thread, to build your backlinks.
If you want to buy premium quality backlinks or use black hat strategies to expand your link portfolio, you won't get the same benefits as using white hat techniques. Organic and natural link building would create a genuine backlink profile that would not lead to a search penalty. Instead, you will be rewarded with long-term SEO advantages, more traffic, and improved search results.