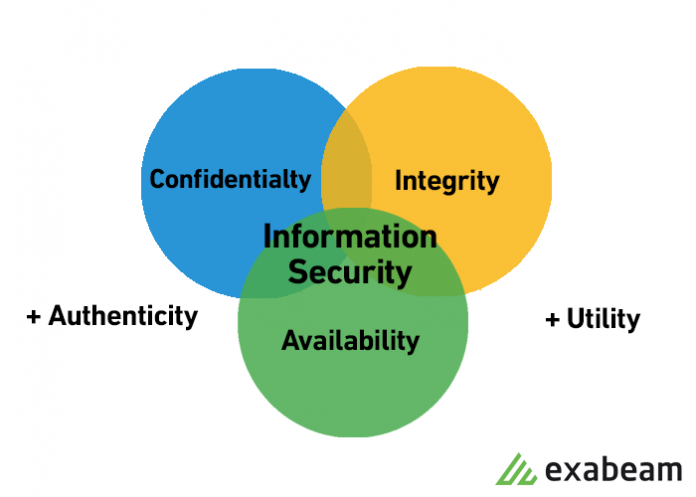 A broad term, 'information technology' originally meant nothing more than the technology your business used to find and store data (information). As technology has evolved, however, it now means a whole lot more. IT now has numerous subsets including programming, security, analytics, and more.
The whole network of computers, servers and devices that are used to run your business face more risks than ever before and it is important to understand why you need an IT security system to help protect it. 
A modern IT security system can consist of up to six different types of security analytics from Logit.io but the general consensus is that there are three with the remaining falling under their categories. The three broad types of IT security are as follows.
Network Security
Network security is the protection of your business computer network. It is to protect both the hardware and software on your network from unauthorized access, destruction, misuse, and anything else, so that all users and their devices can enjoy a safe and secure environment.  
Preventing unauthorized devices and software from gaining access to your network is paramount. Common forms of network security include the implementation of 2FA (two factor authentication) and end-to-end encryption.  
End-Point Security
Any device that connects to your IT network is considered an end-point. Whether a desktop computer, laptop, smartphone or tablet, this type of security ensures that only authorized devices connect to your network. Furthermore, it aims to protect against threats from end-points by using encryption technology such as VPNs and application security controls. The latter is to protect against dangerous downloads on an end-point device that could put the network at risk.
Internet Security
Internet security is the protection of your network once connected to the internet. Generally, this falls under the same category as cybersecurity and involves guarding against hacking, viruses, malware and anything else that could be a risk to your business network. Encryption technology again is seen as the best defense. SSL and TSL are two common forms of encryption while VPNs are also consistently used by IT security departments.
Your data is the main target for cyber criminals and encryption means that only a small portion of a piece of data can be stolen – making it far less valuable. 
Is Your IT Security System Ready to Go?
The first step to protecting your business network has to be to install a corporate VPN. A VPN will ensure that data sent between the devices and the servers on your network is encrypted. Cheap but highly effective, a VPN alongside firewalls will offer the best protection for your business network. Reviews of the best VPN software can be found at Internetbeskyttelse.