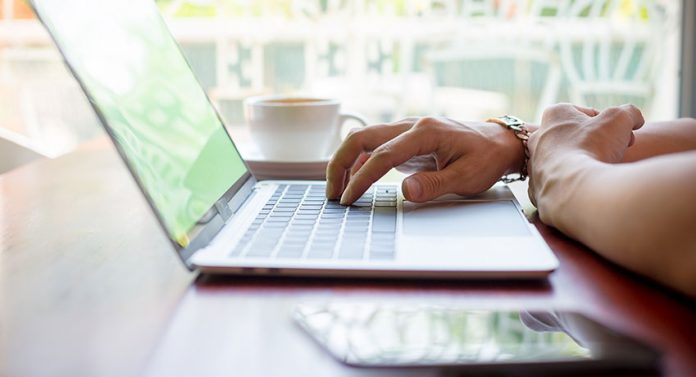 Discover our selection of inspiring books at the start of the year, aimed at marketing, communication, IT managers and entrepreneurs. On the program the digital marketing and professional development, enough to fuel his strategic thinking and creativity. 
Content marketing, influencer marketing, voice search, machine learning and automation, Nowadays, marketing managers are confronted with a multitude of trends that bring about substantial changes. The associated challenges require constant learning of new skills to face this progress at eye level. The vast majority of decision-makers in marketing positions prefer books for permanent training of their abilities.
Scientists have found that 39% of participants read books instead of using or sit in front of a monitor. But in 2020 marketers should read the best books to train themselves effectively.
1) Artificial Intelligence And Marketing Research Difference To Predict Consumer Behaviors
JOHNNY CH LOK
This century is the boom of the technological era. Artificial intelligence changes the world in all the sectors of life same as the business. In this book the writer has focused on how AI is helping the businesses and trade with the help of technology and advanced artificial intelligence tools behind these mechanisms. AI has changed commerce into e-commerce and business into e-business. You will read in this book how artificial intelligence is involved in every part of businesses. For purchasing the raw material how AI will help you to buy the best product in crisis as well as in quality if you will talk about customers machine learning is also providing you solutions in this field. This book is written for the smart minds who are in the field of marketing and want to jump with thinking out of the box. You will get to know after reading this book that artificial intelligence and machine learning are helping businesses in marketing from start till end. I will help you in finding the best material in town as told you above then when you have purchased your material. Now it will help you how you can sell it, where is your best targeted audience. If we will talk about competitors AI and machine learning helps us to complete our competitors in ethical and smart thinking.
2) Remarkable Retail
How to Win & Keep Customers in the Age of Digital Disruption
Steve Dennis
What is retail? Retail still exists for everyone purchased by the wholesaler and reduces their cost. Conventional retailing and retailers are dead. But retailers who are following essentials of retailing are getting powerful responses from customers. And these retailers are new and fine face of retailing.
Dennis in his book has focused on the retailers and disagrees with the retailers and things that conventional detailing is no more needed. Dennis thinks now people are more strong in knowledge about products and have the option of online so they don't need to go to retail stores. In this book Dennis' opinion is that retailers must be more sound in the digital market and have the skills to sell its product through the online market and can make strategies for increasing the sales through electronic media and internet.
The retailer should experience in different fields which are very much opposite to each other so the retailer can have a multiple industry experience like if he is working in manufacturing industry then he should move to electronic industry and then should move to to finance industry and so on this practice will make him one of the finest retailer in the market and people will demand for him.
Retailing must be so powerful and strong that your customer will keep connected with you just because of your retailing skills and this all will happen by making your skills more better than before.
If you want to create amazing sales funnels then make sure you should use Clickfunnels, you can find a complete clickfunnels review & complaints from here.
3) Multilevel Marketing Strategy
Perception of MLM Variants and Growth of Network Marketing Companies in Nigeria
Seun Oladele
In this running world competition is getting more tough day by day. Businesses are getting more complex and businessmen are taking more stress due to more computers in the market and every business man is putting their most of the effort to achieve higher and much higher profit than others. If you are thinking of getting something big so you must have to think out of the box and make strategies which will give you long lasting profit and success in the long run. This book is one of the finest books on the new strategies that businessmen are adopting for marketing in new ways. This book also covers the topic of network marketing and how it is happening and how Nigeria has become the biggest help of network marketing these days and how good they are performing in this way of marketing. You will also read the controversies about the legality of network marketing in Nigeria by many businesses. And will also find other network marketing is ethically good or or need to change it a bit.
4) Copywriting for Marketing Communications
Ashley Hastings
Communication skills are one of the most important parts of a business as much as you are in elaborating your business with verbal and nonverbal communication skills as much as you can grow and increase your sales. This book is also covering such a beautiful topic like copywriting of marketing communication. When you are going to start a marketing campaign you must have an idea how to copyright your marketing sauce into the brain of the recipient. This book is all about how creative and magical you can write while doing marketing communication and how much attention, clarity and demanding words you can use forgetting the yes of the other party.
5) Sales Analysis Tool Kit
Bundled with Sales, Sales Negotiations, Linkedin Mining Tools Instruction
Gary D Seale MBA
This book is purely for the sales team representatives and the managers. You will find 9 questions with their templates and quizzes which will make all the sales team realise how much effort they are putting to increase their sales. You will also find training booklets on business skills and negotiation. For that you will see and learn how to do mining on LinkedIn. Moreover you will find a checklist which is one of the best parts of this book. This checklist is for the sales and marketing personals to maintain their activities which will help them to do their work more efficiently and smartly. Last but not the least in this book there are three personality tests which will help you find that currently where your personality stands in your business.