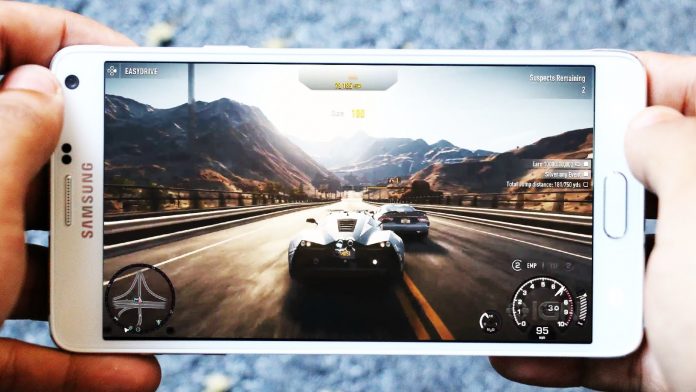 Teenagers are very fond of games and love to spend some time playing on their personal computers and android phones. There are many games present on the internet which may put kids in a dilemma while selecting the best one meeting their taste. These days, very fewer games are present which are free of cost. If you are a game freak and love to try new games, then you should navigate through the list mentioned below.
1. ASPHALT 8– it is a racing game in an off-roading style. Players can choose their vehicles and unlock more by clarifying the levels. If you wish to, you can play multiplayer I.e- compete with many players, earn coins, clear levels. Apart from this, you will find various activities and tasks to perform in between the levels. If you are searching for some aggressive levels, then you have an option of purchasing its premium level.
2. CLASH ROYALE – it is a mobile video game which is multiplayer. This game is developed by supercell. The ranking is made by the level and number of trophies earned. There are in total 13 levels. The aim of this game is to destroy the towers of the opposite team and earn trophies. If a player looses the battle, you tend to lose the trophies. When a player wins a battle, he obtains a chest and after few shots of winning, you win a golden chest with which open up many opportunities. Battles are played in new arenas which are unlocked by winning numerous battles. Players can also create tournaments with the help of gems.
3. FALLOUT SHELTER – in this game, players have to build a thriving ecosystem and meet the needs of dwellers such as – food, shelter, and water. You need to build a proper place to live in and save the dwellers from fire, attacks, and atmospheric conditions. If players get successful in providing the dweller's required conditions, they are rewarded with lunch boxes. A number of dwellers increase the power of the ecosystem created by you. You have to take special care about the health of them. It is a very interesting game with unique concept and teenagers will like it.
4. POKEMON GO – you cannot ignore this game as Pokemon Go was a super hit in 2016. this game makes you indulge in it completely. Just set your profile, activate your GPS system and go on a hunt for Pokemon. After collecting some Pokemon, next task is to search for a temple where you have battles between your Pokemon and other peoples collection. The player who wins is rewarded with coins and trophies. Capturing different Pokemon is itself a challenge. This game is compatible for both android and IOS users.
5. CUT THE ROPE – this is a very simple and gentle game. Several candies are hung from the rope. All you have to do is to cut the rope and collect the candies. There are numerous levels and each level is judged upon the rating starting from zero and the third one to be the highest. This game comes in high definition as well. Players maintain score by a number of time taken to cut the rope.
6. CRASHLAND – it is one of the most popular games among android users. Your ship crashes on some planet where aliens live and you have to build your base back while protecting you and your ships spare parts. You are given certain machines to protect yourself from zombies and dangerous aliens. Crashland is available for android as well as IOS users. Its interface will surely attract you. In between cracking some levels, you will go through fun events which occur in between.
7. MINECRAFT – this is a high definition game which can be purchased from Google play store for $6.99. for the people who are entering this world for the very first time will go through adventures and ecstasy. You are given a provision to build your own world, create whatever you want, have fights, protect yourself and collect lots of food. It has a creative mode where you have an access to everything. This game has no in-app purchases.
8. ROLLERCOASTER TYCOON – this is a very interesting game. You have to set up an amusement park in such a way that more people are attracted to the park. You can set up roller coaster, rides, food hubs, candy shops for kids and lots more. You get a chance to explore your creativity. This game comes for $5.99. you can go for a trial mode as well. It is applicable for p.c and laptop as well. Teenagers would love this game. Its interface is magnificent.
You will find many games over the internet but it is fundamental is to select a game of your choice. Many kids are afraid to purchase a game that some games are worth buying and some of them are listed above. These games will not only steal your heart but will expand your creativity. Go through this list and you will find some of the exotic and top rated games.